Celebrating Families is a tool created by World Vision to support parents and caregivers in the creation of a family and community environment that fosters children's spiritual development and overall well-being. Celebrating Families is a three and a half day workshop that invites parents and caregivers to engage in activities that prompt deep self-reflection and growth to be aware of their role in creating a space to support the Spiritual Nurture of Children.

Development of Celebrating Families
A young Malian boy asked World Vision staff,
"Can you please teach our parents to put us back in their hearts?"
The request prompted a listening exercise with both parents and children from various countries and contexts. Through listening to children, we understood that it is necessary for children to be in an environment where they feel loved and are free to discover God. Additionally, from listening to parents, we learned that parents longed to learn how to care for their children. World Vision seeks to partner with and support parents as they create a loving environment for their children.
Overview of Celebrating Families Framework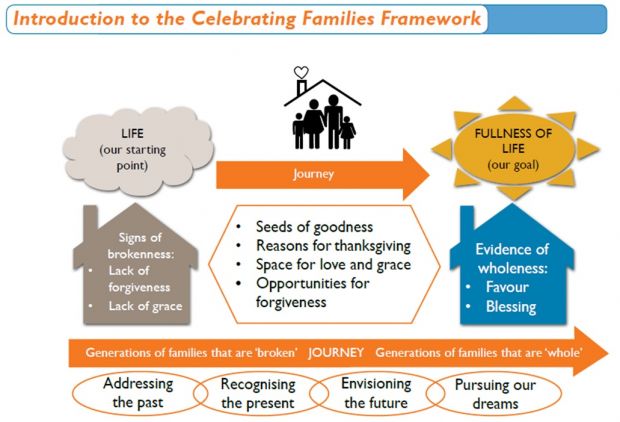 Celebrating Families addresses five valuable words – love, grace, goodness, forgiveness, and thanksgiving – by exploring four key themes:
Seeds of Goodness – Every person has a 'God-seed' and recognising these seeds of goodness is the beginning point of forgiveness.
Reasons for Thanksgiving – It is important to give thanks and celebrate that which gives us life.
Space for Love and Grace – God gives us love and grace unconditionally and invites us to do the same for others.
Opportunities for Forgiveness – Healing is important in pursuing fullness of life for our families.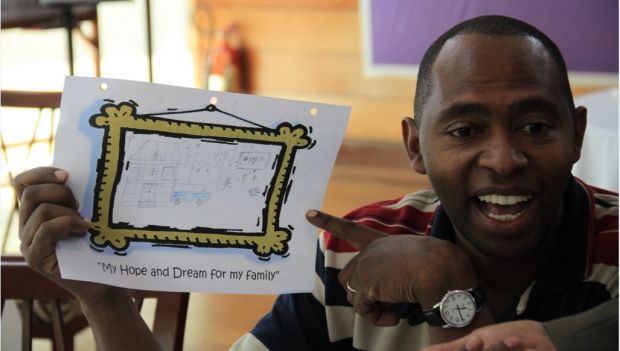 Celebrating Families invites participants on a journey towards discovering fullness of life, characterised by favour and blessing. The four key themes are embedded throughout the four modules:
Addressing the past
Recognising the present
Envisioning the future
Pursuing our dreams
These modules encourage participants to consider the effects that the past has on their current situations while being empowered to imagine and pursue new realities for their families.
Success of Celebrating Families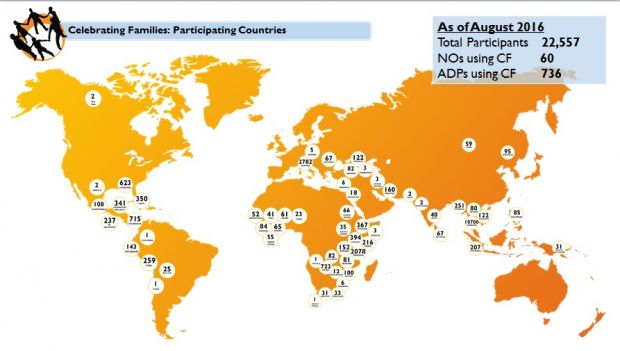 Celebrating Families was pilot tested in various contexts with various audiences when it was first created in 2011. As of 2016, more than 22,000 participants from 61 countries have been recorded. There are currently 367 accredited community facilitators who are replicating CF workshops globally.
Testimonials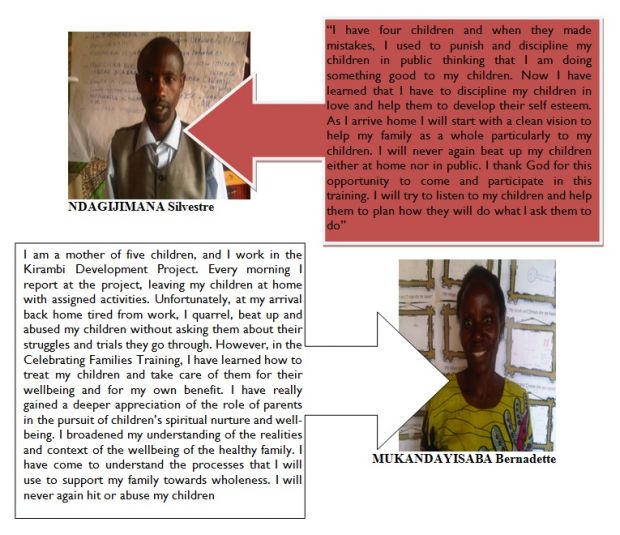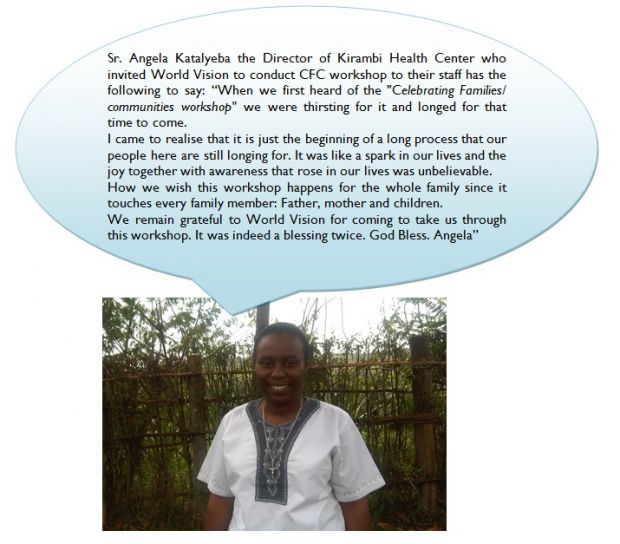 Read more testimonials in Celebrating Families - Participant Stories.