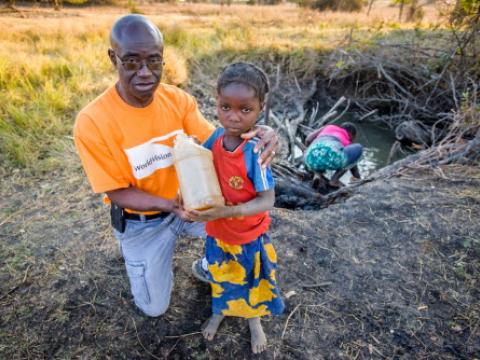 Dr Emmanuel Opong, Regional Director for WASH and Capacity Building, Southern Africa
Dr. Emmanuel Opong is currently the Regional Director for WASH and Capacity Building for World Vision Southern Africa Region (SAR) and Global WASH Cap. He provides leadership and management responsibility for the WASH programs in the 9 countries in the Southern Africa Region and also for the global capacity building of WASH staff with the Desert Research Institute (DRI) and Drexel University. He is based in Mbabane, the Kingdom of eSwatini (formerly Swaziland).
Prior to this position, Emmanuel managed the World Vision and Hilton Foundation-funded Ghana Rural Water Program from 1997-2002 and also served as the World Vision United States International Programs Country Program Manager for Chad, Ghana, Kenya, Lesotho, Mali, Malawi, Mauritania, Niger, South Africa and Zambia.
Dr. Opong has over 34 years of leadership, management and field experience in international development in over 20 countries. He is a dedicated and experienced international development expert with extensive experience in public health and integrated Water and Sanitation programming.
He has experience working in rural and urban development programs across the world, using funding from major government donors and multilaterals. Emmanuel has exceptional skills in communication, community development, philanthropy, field-based teaching, coaching, mentoring, and stakeholders' engagements. His areas of expertise are in program design and management for WASH leaders and managers, community water supply, sanitation and behavior change.
Emmanuel's childhood experiences in Ghana, together with his early post-secondary and graduate education, influenced his interest in water issues. Growing up in a small village, he spent six hours each day searching for water from a 25-foot deep well. Several young friends lost their lives by falling into the well or from water-related diseases, such as diarrhea. This is why he's passionate about the issues of WASH.
He holds a Ph.D. and two masters' degrees in Psychology and International Development, and Post-Graduate diplomas, in WASH and Public Health. He is also a trained Registered Nurse (RN).