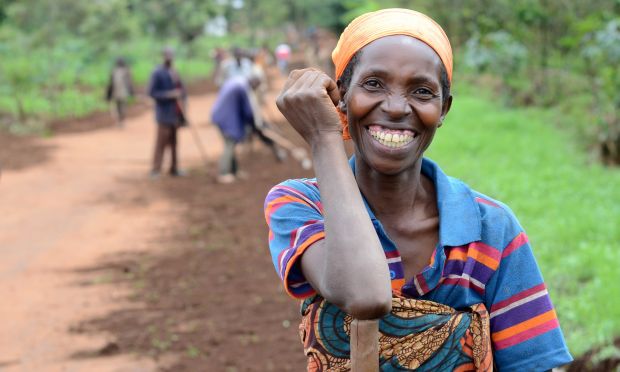 By Kathryn Taetzsch
Global Director, Cash-Based Programming
World Vision International
It should not matter what logo, flag or funding source someone represents when they look into the eyes of a mother who has lost a child because of war, or a father who cannot feed his family because the rain did not fall this season, or a child who has only ever known a constant hunger twinge in their stomach.
What matters most is the ways we work with and try to help them are appropriate to their needs at the time, and not based on a spreadsheet or pre-approved list of programmes, models and outcomes. For too long, as practitioners of good aid, development and peacebuilding, we have seen these areas of work as separate. We need to recognise that any distinction between those involved in humanitarian and development and peacebuilding is artificial.
How can we do this?
It comes down to six Cs:
Context. It matters, it always matters, but so does analysis – especially in places of fragility – of the context, and ensuring it reflects the reality of the situation and our responses to it.
Coordination, among often very different actors with different mandates and timelines, including sharing information, establishing high-level reviews and, importantly, analysis of and action taken in response to joint aggregated data.
Consideration of eligibility and tailored targeting based on and adapted to needs of oscillating vulnerability for assistance, the assistance itself and transition or exit pointswhen appropriate.
Contingency planning is DRR - to allow for a re-entry or re-activation of transfer assistance when, for example, a child's vulnerability changes because of humanitarian shock, it is not only shock-responsive but "shock-pro-active". In these cases, predictive vulnerability modelling and live-monitoring is possible and cost- and time-effective.
Community support through sensitisation and empowerment and social accountability, coupled with quality programmes and clear yet adaptable mandates.
Collaboration with other local actors, and in particular national and local Government entities for sustainability, capacity building and synergy.
Children and their families affected by humanitarian crises, extreme poverty and injustice often face more than one challenge. From a lack of food to an inability to access government services and markets, from a lack of access to land for cultivation to exclusion from access to quality education. Which is why a one-size-fits-all approach just doesn't work; our responses must be as varied as the problems one family faces.
What it looks like in reality
Where disaster shocks like it did last month in Indonesia, we draw on our strengths as an organisation with a strong community presence. In Sulawesi, our long-term development programmes are for now focusing on survival, recovery and resilience for more than 80,000 affected people.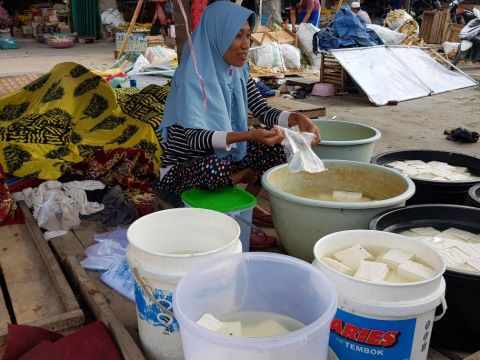 And this is where we see the huge benefits using cash-based programming brings. In times of crisis such as this, cash transfer assistance can provide immediate assistance but also help tackle the underlying poverty that meant so many were particularly vulnerable when the crushing waves hit. And it can do this when it's market-based, Government-facilitated and linked with meaningful long-term work, such as our building secure liveilhoods programme, that builds resilience.
Cash and voucher-based programmes provide greater dignity of choice to people affected by disaster, and – perhaps even more importantly – they can help build resilience and an ability to withstand shocks.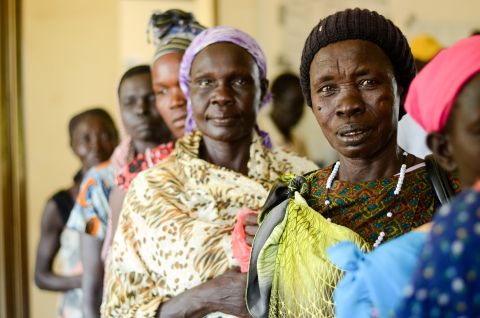 How we do it in World Vision
World Vision promotes the links and opportunities that cash-based programming offers to move the most vulnerable people from recurrent vulnerability towards greater empowerment and economic, social self-reliance.
Cash assistance can:
provide building blocks for people's livelihoods' graduation that help to improve financial inclusion, strengthen economic resilience and recovery, and promote self-reliance
enable Child Sensitive Social Protection, which includes all family or child-focused social protection measures that address children's needs or rights and improve child well-being, as well as assuring that all social protection measures maximise impacts and minimise harm on girls and boys
provide choices, for refugees and other particularly vulnerable groups, about the assistance they receive
help secure people's livelihoods through asset protection by way of non-conditional, multipurpose cash in the early stages of an emergency response so that families do not strip their productive assets to cope
The delivery of a cash grant is not enough to change people's lives. The ability to use cash to empower people through peaks of fragility and pockets of vulnerability is where World Vision's development and humanitarian work inevitably overlap. In addition to partnering with Governments and the private sector, expanding the resource base available such as connecting to the Sustainable Development Goals, this brings a greater degree of sustainability to our work - and ultimately, greater impact for children made vulnerable by poverty, injustice and humanitarian crises.