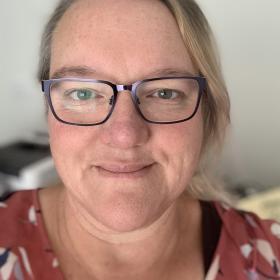 Livelihoods
Senior Advisor for Design Monitoring Evaluation & Research 
Dr Carolyn Kabore is the Senior Advisor for Design Monitoring Evaluation & Research for Livelihoods and is part of the GC's Ministry Strategy and Evidence (MSE) and the Global Livelihoods teams.  
Previous to this, Carolyn joined World Vision Australia in 2008 working in Programme Effectiveness and Food and Livelihoods Security teams – before joining the Global Centre Food Security team in 2013 where she held the role of Senior Research Advisor.  
Her doctoral studies in Farming Systems Research explored the constraints and potentials for the development of smallholder agriculture in the Central Mossi Plateau, a semi-arid farming region in Burkina Faso and part of the African Sahel where land and forest degradation and chronic food insecurity are continuing challenges.    

Carolyn is based in Australia, and currently, she is on leave.
Livelihoods Team
Technical Director for Quality and Innovation 
Colin Dyer is the Livelihoods Technical Director for Quality and Innovation and project manager for World Vision's Ultra-Poor Graduation (UPG) project model.
He first started with World Vision in 2015 as the Economic Development Advisor for Pacific and Timor-Leste (PTL) and then worked within World Vision Australia (WVA) on new livelihoods developments. He also has experience in small and micro business development, especially in the areas of fiscal management and community-based savings and loan groups and ultra-poor graduation.
Colin comes from a substantial business background with previous roles in marketing and development for Australian-based enterprises. More recently he was based in the Pacific Islands as the founding managing director of a significant and sustainable social enterprise. He also worked with a local NGO in Myanmar as their programme manager in small business and micro finance.
Colin and his wife Joy are now based in Sydney, Australia.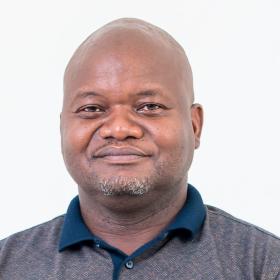 Livelihoods
Innocent Takaedza Advisor, Design, Monitoring & Evaluation
Innocent is the Advisor for Design, Monitoring & Evaluation for Livelihoods. 
He has been in the NGO sector for 17 years, including one year with World Vision International's Technical Services Organization (TSO). He has considerable experience in food security and livelihoods, gender, education, women's economic empowerment, disaster risk reduction, and emergency relief.  
Strong in Monitoring and Evaluation, his other areas of expertise include capacity building, resource mobilization, research, and learning. He has accumulated experience in setting up Monitoring Evaluation systems, conducting Impact Evaluations, Process Evaluations, Baseline Studies, Program Design, Strategy formulation, and setting up accountability and Learning systems. He is passionate about designing and measuring program effectiveness. 
Innocent holds a Master of Philosophy (MPhil) degree in M&E from Stellenbosch University. He is currently studying towards a Master's in Public Policy and Governance at Africa University. As part of his Bachelor's Degree in Development Studies, he researched access to microcredit as a poverty reduction and women empowerment strategy in Rural Zimbabwe. 
Innocent is based in Zimbabwe.