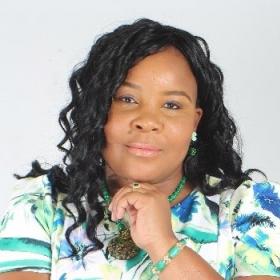 Livelihoods Team
Angeline Munzara is the Livelihoods Global Sector Lead for World Vision International.
She provides global leadership for livelihoods practitioners in 100 countries to ensure World Vision's programme quality reflects WV's community empowering and child-focused standards and practices. She also promotes thought leadership to build WV's reputation in the sector, creating partnerships and innovative approaches to scale up livelihoods project models.
She possesses a wealth of 17 years' experience in advocacy, external engagement and international development experience at national, regional and international levels. Angeline has in-depth understanding and expertise about women's economic empowerment, environment and climate change, as well as agriculture and food security, savings groups and seed systems.
She is currently the Global Chair for the UN's Food and Agriculture Organization's (FAO) International Treaty on Plant Genetic Resources for Food and Agriculture Compliance Committee. Prior to joining World Vision, Angeline led a Food for Life Campaign for the Ecumenical Advocacy Alliance, under the World Council of Churches, resulting in 88 member engagements with the UN.
Angeline holds a Bachelor of Laws and a MA in International Relations from the University of Zimbabwe.
She is based in Johannesburg, South Africa, and recently authored a book: Faith that Breaks Storms: Life of a Village Girl.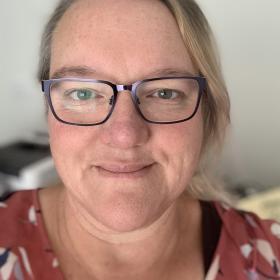 Livelihoods
Senior Advisor for Design Monitoring Evaluation & Research 
Dr Carolyn Kabore is the Senior Advisor for Design Monitoring Evaluation & Research for Livelihoods, and is part of the GC's Ministry Strategy and Evidence (MSE) and the Global Livelihoods teams.  
Previous to this, Carolyn joined World Vision Australia in 2008 working in Programme Effectiveness and Food and Livelihoods Security teams – before joining the Global Centre Food Security team in 2013 where she held the role of Senior Research Advisor.  
Her doctoral studies in Farming Systems Research explored the constraints and potentials for development of smallholder agriculture in the Central Mossi Plateau, a semi-arid farming region in Burkina Faso and part of the African Sahel where land and forest degradation and chronic food insecurity are continuing challenges.    

Carolyn is based in Australia.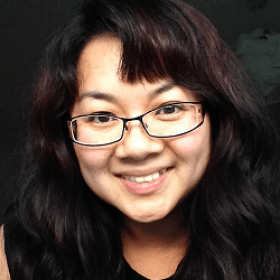 Livelihoods Team
Global Advisor, Knowledge Management, Capability and Programme Communications 
Cat-Dan Lai-Smith is the global advisor of Knowledge Management, Capability and Programme Communications for the Global Livelihoods Sector. She oversees the WV Livelihoods Community of Practice Network of 1,000 practitioners and manages the sector's knowledge management strategy. Her main priorities include identifying capacity-building needs and enabling technical practitioners to develop and share their best practices to enhance programme quality.
Prior to this, Cat-Dan was part of Oxfam GB's International Programme Quality Team where she supported technical programme advisors to develop and profile research publications promoting best practices. Cat-Dan also served as the chief consultant for a collaborative project with ECPAT International and Religions for Peace to equip faith leaders in protecting children from online sexual exploitation.
Cat-Dan holds a double major Honours BA in Political Science and Religious Studies from Western University, and is based in Ontario, Canada.
Livelihoods Team
Technical Director for Quality and Innovation 
Colin Dyer is the Livelihoods Technical Director for Quality and Innovation and project manager for World Vision's Ultra-Poor Graduation (UPG) project model.
He first started with World Vision in 2015 as the Economic Development Advisor for Pacific and Timor-Leste (PTL) and then worked within World Vision Australia (WVA) on new livelihoods developments. He also has experience in small and micro business development, especially in the areas of fiscal management and community-based savings and loan groups and ultra-poor graduation.
Colin comes from a substantial business background with previous roles in marketing and development for Australian-based enterprises. More recently he was based in the Pacific Islands as the founding managing director of a significant and sustainable social enterprise. He also worked with a local NGO in Myanmar as their programme manager in small business and micro finance.
Colin and his wife Joy are now based in Sydney, Australia.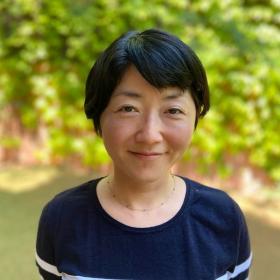 Livelihoods Team
Senior Advisor of External Engagement and Programming
Yukiko Yamada Morovic is the Senior Advisor of External Engagement and Programming, Livelihoods.
She provides strategic leadership on World Vision's Livelihoods Savings for Transformation and Environmental Stewardship programming working closely with World Vision's Support Offices, VisionFund and the Disaster Management Cash and Voucher Team to leverage opportunities for collaboration in these areas.
She joined World Vision in 2020 as the Senior Policy Advisor for Child Poverty and Vulnerability with a specific focus on climate action and child sensitive social protection to address child poverty and vulnerability.
Yukiko has been working in the field of international development for over 15 years. Before joining World Vision, Yukiko worked for ChildFund Alliance serving in a variety of roles, including policy advocacy, external engagement, and programming, in both development and humanitarian contexts, covering multiple countries in Asia, Central America and West Africa.
Yukiko holds an MSc in Comparative Politics from the London School of Economics and is based in Barcelona, Spain.