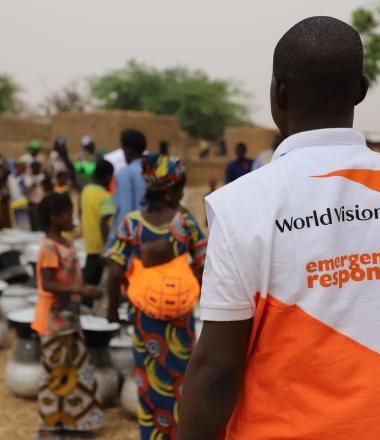 Providing Life Saving Assistance to the People of Central Mali
World Vision continues to provide the support the most vulnerable in the most hard to reach places in Central and Northern Mali, as violence and insecurity have crippled life in the region.
Inter-ethnic conflict and attacks on local authorities and institutional structures have gradually eroded the security situation in Central Mali since 2012 forcing an ever-increasing number of families to flee their homes and making it more difficult for humanitarian organizations, like World Vision to help those who are affected. As a result, 4.1 million people are in need of humanitarian assistance, according to the Office for the Coordination of Humanitarian Affairs (OCHA).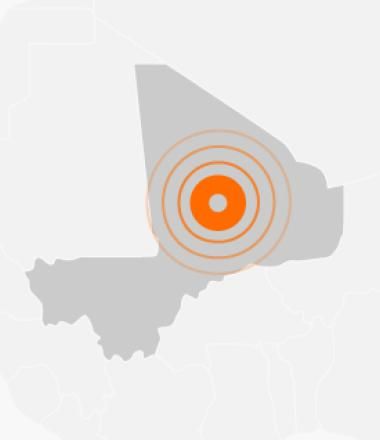 Where we are working in Central Mali
In the remote community of Diallassagou, accessed only by about 60 km of rough and bumpy track, a safe haven for displace people has formed but find it hard to make ends meet. World Vision has been doing food distributions to support the displaced communities.
"These will go a long way to get us back on our feet as so many of us lost everything in the attacks. We want to thank World Vision and all the other partners who have been supporting us through this horrible time."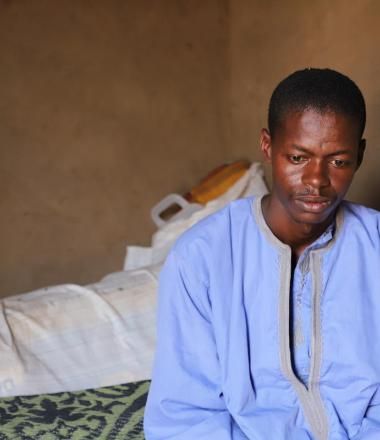 Providing the means to start over
"I lost four people in the attack - my father, my little brother and my pregnant wife." Boureima Boucar Barry stoically recounted the horrors that befell his family and community in the early hours of 24 March 2019, when an armed militia group attacked their village, Ogossagou. The 26-year-old man stood in front of his burnt house he is repairing, surrounded by other charred houses, motorcycles and sheep.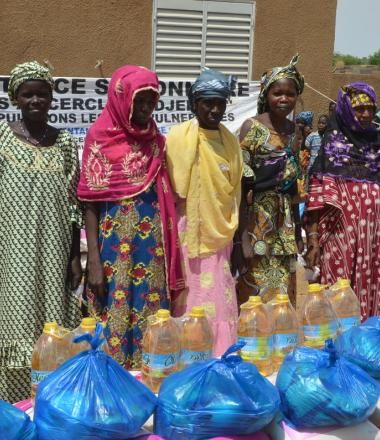 Our interventions have reached over 200,000 people, more than half of whom are children
More help is still needed.