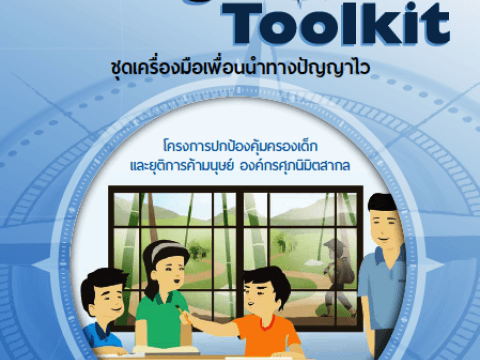 Smart Navigator Toolkit (Thai): Part F
Saturday, September 26, 2015
The Smart Navigator toolkit was designed to enable the most vulnerable youth involved in World Vision youth clubs to develop key life skills, including critical thinking, decision making, effective communication and negotiation, self management and life-goal planning.
Youth develop knowledge regarding the dangers of trafficking, the laws regarding trafficking, and concrete steps they can take to protect themselves. At the same time, youth learn how to apply specific life skills to trafficking scenarios in order to build their own resilience.
This toolkit is designed to be implemented in a youth club setting by trained adult and youth facilitators, who work as volunteers. It includes 31 sessions with warm-up activities preceding them.