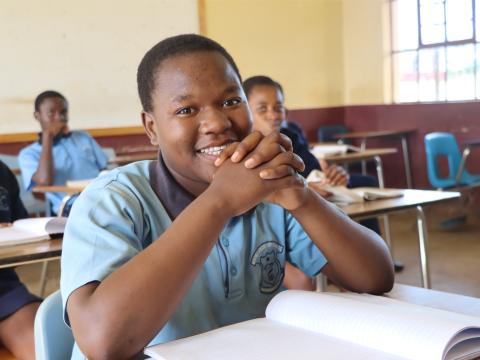 About Us
World Vision was founded in 1950 by Robert Pierce as a service organisation to provide care for children in Korea. In 1975, emergency and advocacy work was added to World Vision's objectives.
Over the years, World Vision International has grown into a Christian relief, development, and advocacy organisation dedicated to working with children, families and communities to overcome poverty and injustice in over 100 countries. World Vision started operating in Eswatini in 1992 as an emergency relief organisation, before transitioning to transformational development and advocacy for the most vulnerable children, people and communities. 
Eswatini continues to face development challenges that impose negative effects on the wellbeing of children. These include high levels of inequality and poverty; high unemployment rates, especially amongst the youth; high incidence and prevalence of communicable diseases (HIV and TB); high maternal mortality; high levels of chronic malnutrition; poor access to safe water; poor sanitation and hygiene; high incidence of violence, particularly
gender-based violence against children (VAC) and women; high teenage pregnancy; and limited capacity to adapt to climate change. 
World Vision Eswatini (WVE) supports broader governmental initiatives targeted at these challenges, particularly where the most vulnerable children are impacted. The organisation works with existing community structures to ensure sustainability. WVE also works very closely with the communities served, including children, parents and caregivers, partners, faith leaders, government departments, parastatals, international agencies, and the civil society. The active participation of children in designing, delivery and review of programmes is highly emphasised.