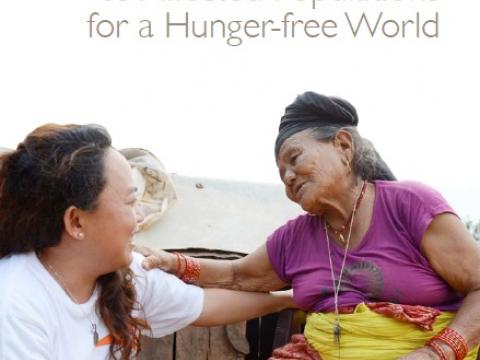 Accountability to Affected Populations for a Hunger-free World
Wednesday, December 2, 2015
Accountability to Affected Populations for a Hunger-free World is the second report in World Vision's Telling Our Stories series, which shares examples of better practices in food assistance programming. This report demonstrates ways to operationalise Accountability to Affected Populations across the four pillars of World Vision's Programme Accountability Framework, namely: information sharing, consultation, participation and feedback mechanisms. 
The content was collected through qualitative methods such as desk review, field visits, in-depth interviews, focus group discussions and storytelling. To ensure relevance, the report intentionally covered the following programming elements: cash-based programming; mainstreaming gender and protection; programming in fragile contexts; use of mobile technology; integration of monitoring & evaluation.
Examples are shared from seven countries: eastern Democratic Republic of Congo, Iraq, Kenya, Mali, Myanmar, Sudan and Zimbabwe. 
Watch Dr. Marumbo Ngwira, Director of Food Assistance Programme Development, further explain how World Vision is accountable to affected populations for a hunger-free world.