Hidden heroes bring hope to the most vulnerable
World Humanitarian Day, 2020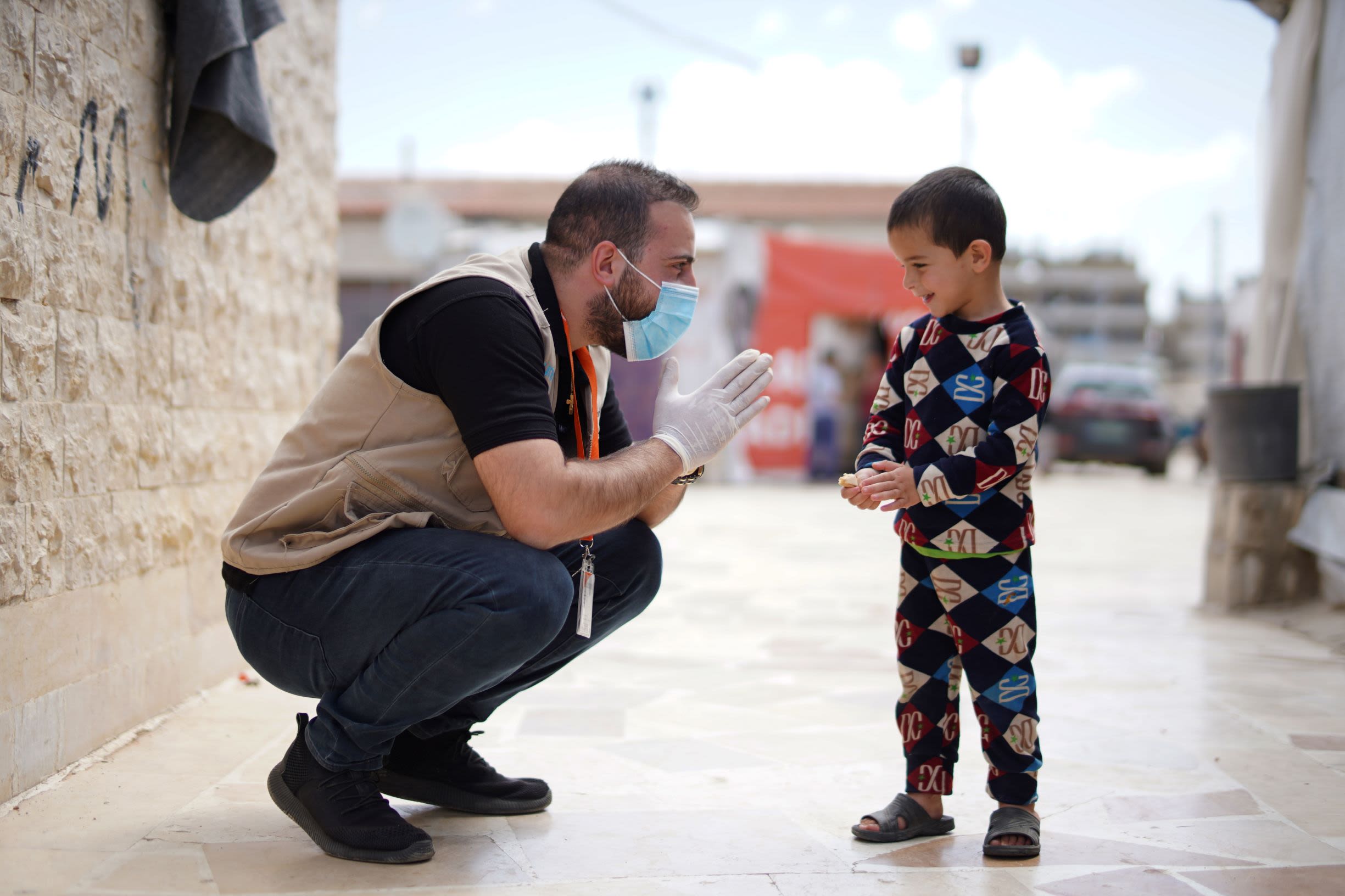 Today, August 19, the world pauses to observe World Humanitarian Day, a day set apart to recognise, remember and honor humanitarian personnel and the sacrifices they make to improve the lives of others in crisis around the world. 
At World Vision, our staff are a central part of an extensive network of hidden heroes who make our work possible 365 day a year.
---
This year, we celebrate every Hidden Hero who has continued to work towards life in all its fullness for every child, even in the face of a global pandemic, natural disasters, emergencies, conflict and many other challenges.
These are just a few of the heroes who make our work possible.
Ronald Ramirez and Gaby Benitez didn't stay home during the quarantine in Ecuador. They were busy providing food and educational kits to vulnerable Venezuelan migrant families, many of whom lost their only source of income as a result of lockdowns.
In South Sudan, World Vision staff travel by car, foot and canoe across the crocodile-infested Nile River to reach the most vulnerable and often remote communities to ensure they have both the knowledge and necessary supplies (handwashing stations) to protect themselves and their communities from COVID-19.
Humanitarian workers come in many forms. Sameh Al-Sabra and his team of sanitation workers are Hidden Heroes for continuing their important tasks so that Syrian refugees living in Azraq camp in Lebanon would not face additional challenges during the COVID-19 pandemic, even staying at the camp during the lockdowns in Lebanon so they wouldn't have to travel.
In India, when communities went into lockdown, Shiv Kumari went into action.
As a trained community health woker and World Vision volunteer, she knew she had an important role to play in informing those around her how they could best protect themselves from COVID-19.
World Vision staff in Brazil travel by boat up the Amazon river to reach isolated communities with medical care, food packages, hygiene supplies and information on how to protect themselves from COVID-19.
Because of distance and accessability issues, many World Vision employees, like Kefa Ojwando, a geologist who supervises the drilling team at World Vision in Kenya, spend large amounts of time on the road, away from their loved ones and families.
"Water plays a significant role in the fight against COVID-19. So communities need water now, more than ever before. This need motivated us to leave our homes and travel to these hard to reach areas," he says.  
"It's always heart warming to see the faces of children and families lighting up.  We also feel happy knowing that we contributed to the joy and change in their lives."
In Afghanistan, mobile health workers, like Najibullah Osmani, continue to provide health services to vulnerable families, even during the pandemic.
"We have accepted this task and our profession requires it, we do not hesitate to strive for the health of children and mothers," she explains.
The pandemic has forced everyone to find new ways of doing things. Yalini, a World Vision volunteer in Sri Lanka is no different.
When she learned that many families in her community were being devastated by the secondary impacts of the pandemic; loss of work, income and the ability to provide nutritious food for their families, she jumped into action and found creative solutions to help alleviate some of their suffering.
Thank you, God bless you and stay safe.
Being a humanitarian is more than a job, it's a career with vision & mission.
If you share our vision to bring life in all its fullness to children around the world, visit
to check out our current opportunities.