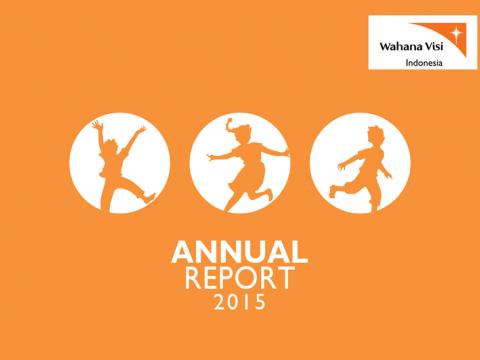 Annual Report 2015
Wednesday, July 27, 2016
Attention to the first 1,000 days of life of a child has become one of the focuses of the programs carried out by WVI in 2015. The other involvement in the field of education, household economy, and emergency response were also implemented as WVI's commitment to help fulfill the basic needs of children.
Seeing the healthy expecting mothers participate in the health training sessions facilitated by health cadres, babies who regularly receive proper breast-feeding, children who diligently learn how to read, write and calculate, teachers who actively teach students using creative methods and increased income of families have really shown a hope for changes in the community.
The hope for children to live in all its fullness continues to become the light for the ministry of WVI in 54 areas in Indonesia assisting more than 80,000 children. In the midst of economic turmoil, firm supports and trust from donors
and sponsors have really strengthened WVI's commitment to assist community through holistic and sustainable development ministry in 6 basic priorities: nutrition, prevention against infection, contagious & lethal diseases, education, youth's preparedness to face economic opportunities, and safe environment for children as well as fulfillment of children's basic needs.
We believe that the ministry to the community will help create a better future for the children. We also believe that in the future these children will become leaders who will be able to bring improvements for the community where they live.

Ruddy Koesnadi
Chair - Board of Trustees Wahana Visi Indonesia