Fact: Every year, one billion children experience violence
They say it takes a village to raise a child. World Vision says it takes a world to end violence against children.
World Vision's campaign It Takes A World has brought global leaders together by hosting events at United Nations offices in New York City, Geneva and Brussels. The goal? To catalyse a global movement of people committed to keeping children safe from harm.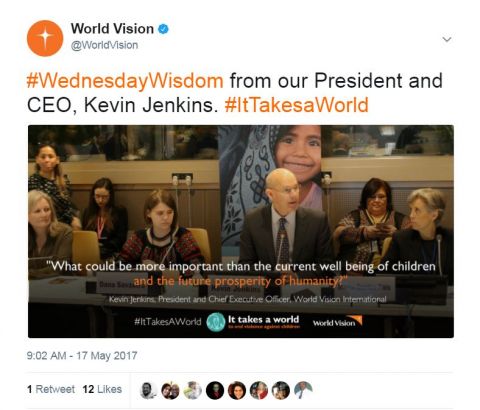 Violence against children includes all forms of physical, sexual and mental violence.
We know the goal to end violence against children once and for all may sound ambitious, but we believe it can be done in this generation. Yes, you read that right. This generation. But it takes everyone doing their part.
Our launch event at the UN headquarters in NYC proved we weren't alone in our thinking.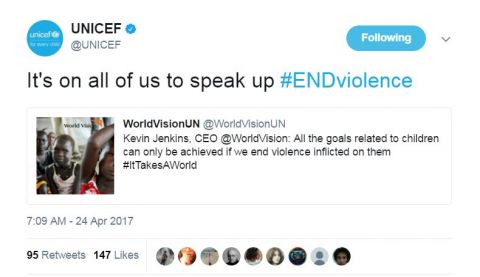 In Brussels, we ignited the conversation about what exactly needs to change in order to eliminate violence against children.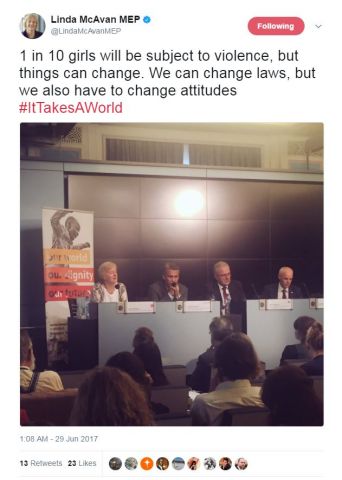 Changing attitudes is a big piece. And how do we plan to do that? Break the cycle. Empower children to speak up and be agents of change. In Geneva, we heard from one of those changemakers, first hand.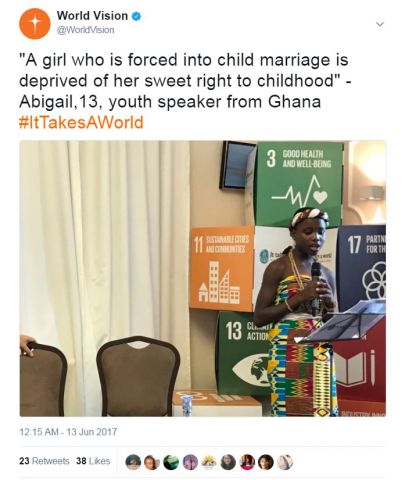 Needless to say, the distinguished delegates in attendance were moved.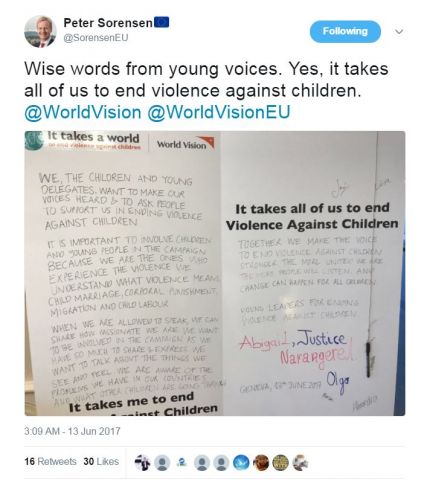 Interested in knowing more? Check out the key facts about violence against children.
---
Featured image: