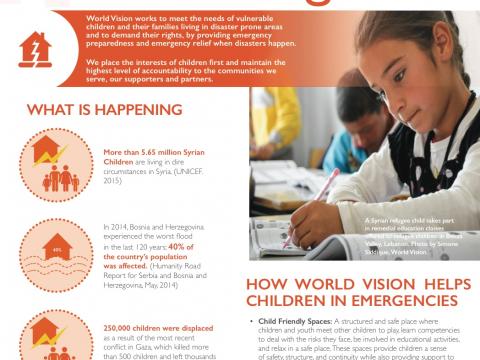 Caring for Children in Emergencies
Wednesday, June 3, 2015
World Vision works to meet the needs of vulnerable children and their families living in disaster prone areas and to demand their rights, by providing emergency preparedness and emergency relief when disasters happen.
We place the interests of children first and maintain the highest level of accountability to the communities we serve, our supporters and partners.
Learn more about World Vision's work in the Middle East, Eastern Europe and Southern Asia regions here.