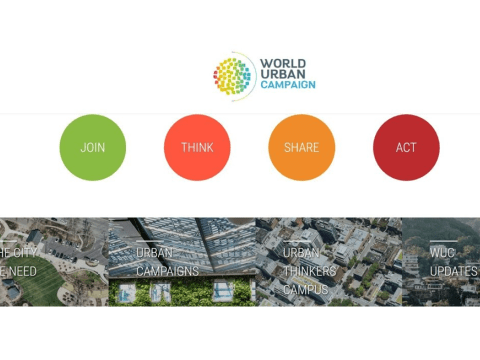 World Vision elected chair of Children and Youth Constituent Group of the World Urban Campaign
Tuesday, January 11, 2022
Aline Rahbany, representing World Vision, has been elected chair of the Children and Youth Constituent Group of the World Urban Campaign (WUC).
Cities are drivers of change in today's world. Positive change can be achieved through joint action. The WUC represents all voices from civil society to grass roots, local governments and professionals, women groups, children and youth. The WUC is about promoting and contributing to solutions and taking action in cities and communities to accelerate achievement of the SDGs by 2030.
Together, WUC partners engage the general public through action campaigns on key areas to raise awareness around critical issues and promote positive urban changes. They promote policy dialogues to discuss urban issues, identify solutions and take action through initiatives developed and implemented locally along agreed platforms such as the Urban Thinkers Campus. Solutions and actions are documented, and lessons learned are shared broadly for improving future actions.