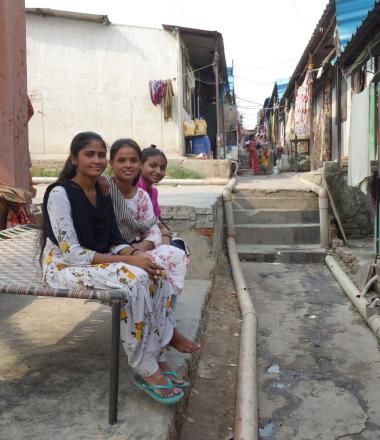 New Report
Quadruple Threat
Humanity is on the move. People are migrating to cities due to conflict and climate change. This mass migration is drastically altering the landscape of poverty.
Today the world's most vulnerable children are not just in remote villages or active war zones. Increasingly, they are hidden in places you will not hear about on the news.
Urban instability, fragility, global warming, gender disparities, and social exclusion are causing greater vulnerability among children in Afghanistan, Bangladesh, Honduras, and Lebanon.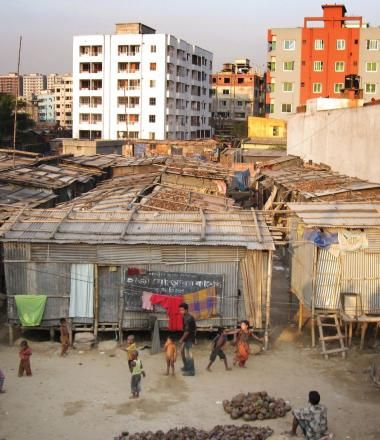 Children at the heart of it
We believe every child should grow up in a fair, just and socially cohesive city that they play a part in planning and designing. 
We also believe that where children live should have no bearing on their ability to access life-saving services. 
It is important and possible to ensure children's health needs are met amid the pressures of urbanisation.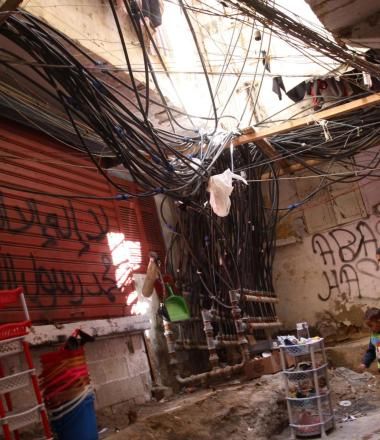 Tackling a double threat
Urban fragility and climate change
Climate change is a threat multiplier. Children living in urban informal settlements, as well as fragile and developing contexts, are among the most vulnerable.
Read this policy brief to explore the links between urban fragility and climate change, and how this affects children.
Watch this webinar recording to hear from four young women activists engaged in climate change action in their cities in Bangladesh, India, Indonesia and Uganda.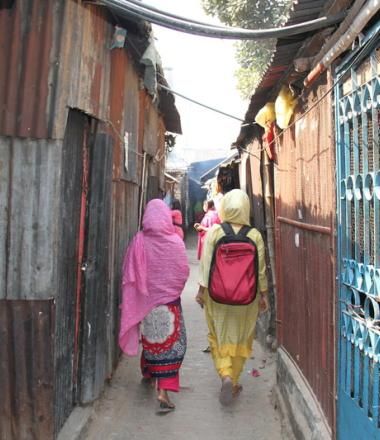 Case studies
Urban programme approach builds resilience
These new case studies highlight different approaches taken to build safer and more prosperous communities. Read about what was achieved and how it was done in six different countries: Bangladesh, Cambodia, Honduras, India, Lebanon, and the Philippines.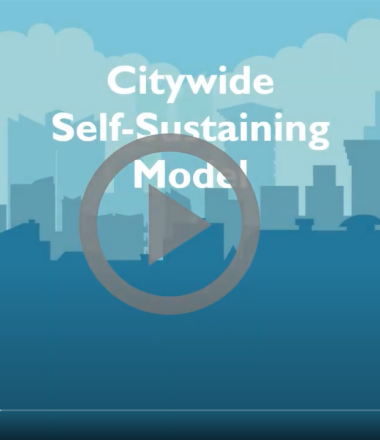 Video
Citywide Self-Sustaining Model
The 'Citywide Self-Sustaining Model' is an integrated approach to urban programming that aims to maximize World Vision's contribution to large scale, sustained impact in the lives of the most vulnerable children in urban areas. This video provides a brief overview.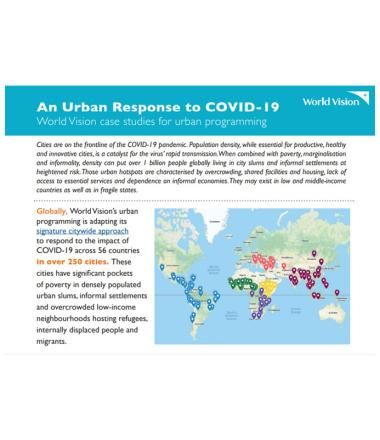 Case Studies
Urban response to COVID-19
These case studies focus on a few countries - Honduras, Kenya, Lebanon and the Philippines - and look at how the citywide approach is being implemented to maximize World Vision's contribution to the lives of the most vulnerable children in cities facing current COVID-19 challenges and predicted aftershocks.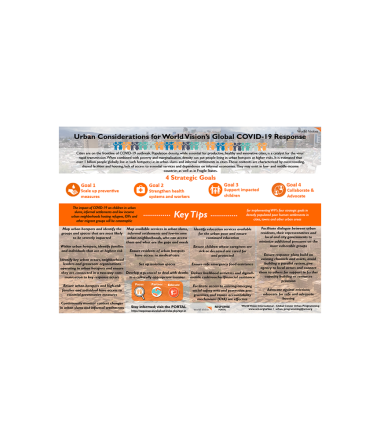 Urban Considerations for World Vision's COVID-19 Response
COVID-19 transmission in cities could impact a significant number of people in a very short time span due to the characteristics of urban environments.This document serves to provide specific recommendations to the four strategic objectives of World Vision's global response to COVID-19 specifically in urban contexts.
Urban Work
Just cities for all children
We are making progress. We ensure that our urban programming work involves children's genuine participation. We provide opportunities to children and young people to plan, implement and evaluate their own initiatives. We work to transform urban policy to meet the needs of those it affects the most.
There is more to be done. People and poverty are relocating to cities in large numbers and at an accelerated rate. This poses serious risks and challenges to the health, safety, and well-being of children, especially the most marginalized ones.
We want to give all children access to adequate food, shelter, drinking water, education and health care. Our desire is for every child to be protected from street violence, substance abuse, trafficking and hazardous forms of child labour. We want safe spaces to play for all children.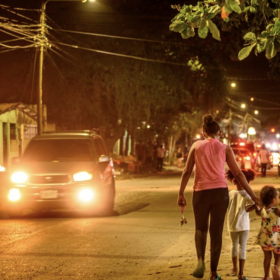 Urban Programming Capacity Overview
In the second phase of its global strategy, World Vision continues to prioritise urban programming as a commitment to reach and benefit the most vulnerable children in stable, fragile and conflict-affected urban settings. World Vision's scale up of urban programming entails comprehensive child vulnerability mapping, strategic partnerships, impactful and evidenced-based interventions across all levels of the city, and a diversified funding portfolio that builds on available resources within and outside the city.