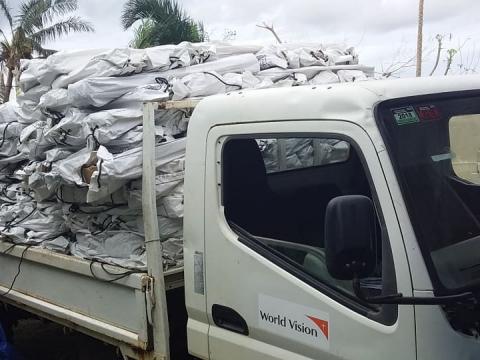 World Vision supports Vanuatu Government relief efforts to assist cyclone-affected communities
Tuesday, April 21, 2020
21 April 2020. Luganville, Vanuatu – World Vision supported the Sanma Provincial Emergency Operations Centre and the National Disaster Management Office to distribute desperately needed relief items to 187 cyclone-affected households in Santo on 17 and 18 April 2020.
Cyclone Harold left a path of destruction in the south of Santo and Luganville where fifty per cent of houses are currently uninhabitable. Those whose houses were partly or fully damaged received relief items to help them make crucial repairs and protect their families from the elements. Items included tarpaulins, a shovel, saw, bush knife, hammer and nails. Families also received a solar lantern and blankets. The relief items and distribution were funded by the New Zealand Ministry of Foreign Affairs and Trade and the Australian Department of Foreign Affairs and Trade, through the Australian Humanitarian Partnership.
Rose, grandmother and carer to 5-year-old Rara, who is blind, expressed her thanks for the support. "Our house was damaged in the cyclone. We are so grateful for the tarpaulins we received from World Vision because they will give us shelter while we recover and rebuild."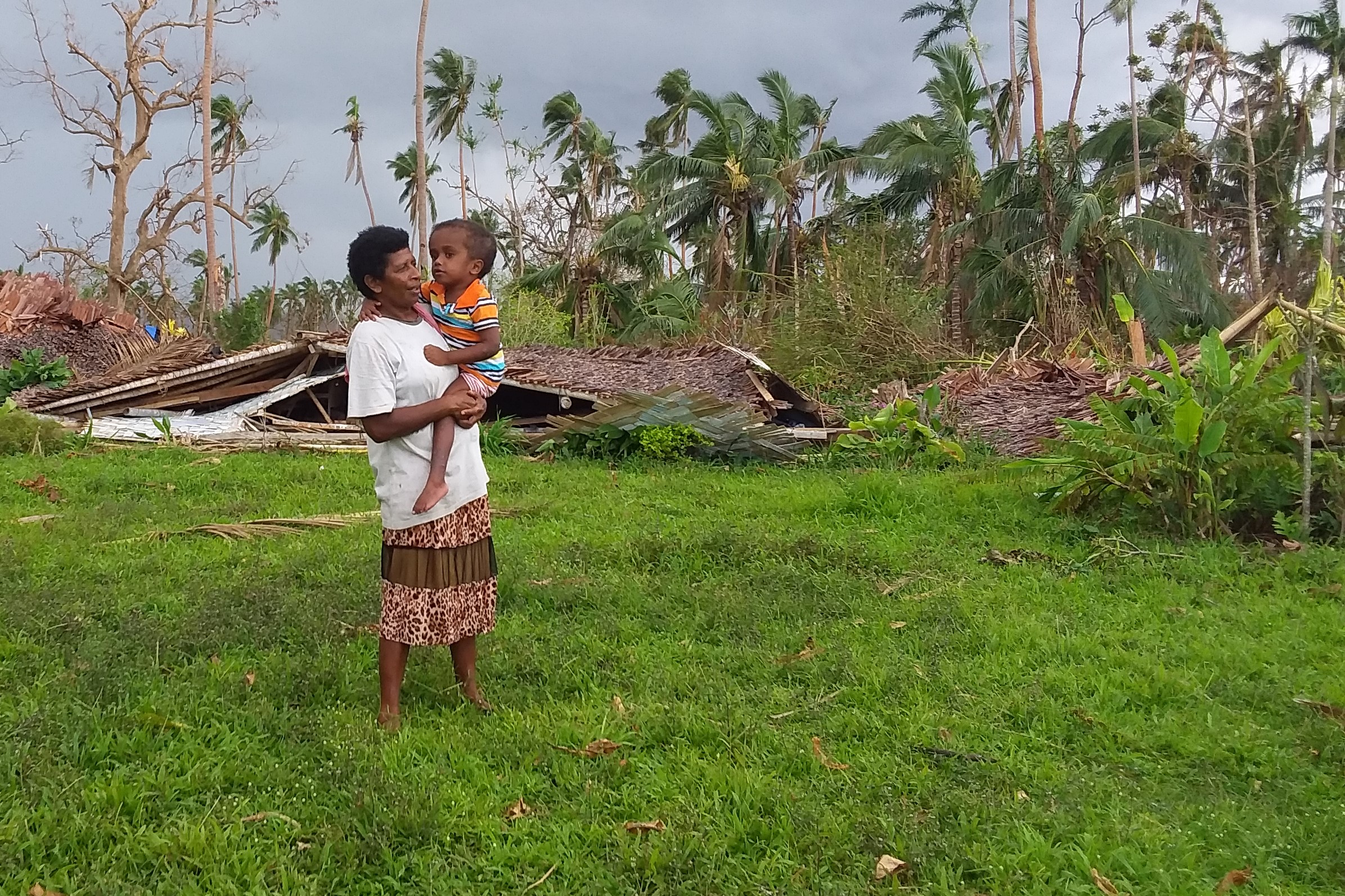 The global COVID-19 pandemic has added another layer of complexity to an already difficult situation. Although there are currently no COVID-19 cases in Vanuatu, World Vision has implemented mitigation measures at distribution sites, including extra handwashing stations, to try and ensure the health and safety of beneficiaries.
World Vision Vanuatu Country Director Kendra Gates Derousseau said, "This is an incredibly difficult time for families. Children are scared and vulnerable members of the community, such as those with disabilities, have another layer of difficulty added to already challenging circumstances. World Vision worked with government assessment teams to identify the most vulnerable families and that is who we are assisting in the early stages of our emergency response."
Mrs Rotina Noka, the Director of the Department of Women's Affairs in Vanuatu and the Gender and Protection cluster lead for Malekula island said, "I am so grateful for the help World Vision is giving to affected communities through its distributions. In disasters where people have been displaced and/or houses have been destroyed, shelter is a basic need for safety, dignity and protection. It is also important that the needs of vulnerable people are understood and targeted in our response programs so the affected communities can recover faster from this disaster and build resilience."
~ENDS~
For more information, or for an interview, please contact:
Mike Esrom Kaun
World Vision Vanuatu Communications Manager
Email: MikeEsrom_Kaun@wvi.org
Mobile: +67 855 25047