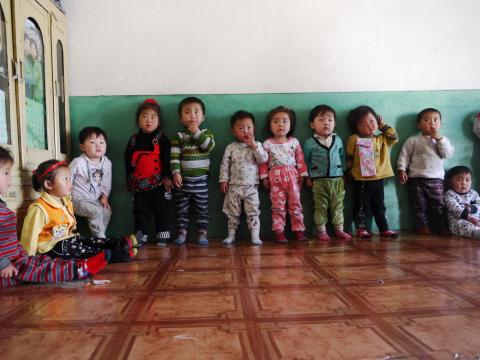 About Us
We work in the Democratic People's Republic of Korea (DPRK - North Korea) because our vision for every child is life in all its fullness. We are committed to helping children, families and communities overcome poverty and injustice.
Driven by a desire to serve God and make a lasting impact in the world, World Vision is a leading global partner in building brighter futures for children, regardless of religion, race, ethnicity, or gender.
World Vision has been working in the DPRK since 1994, with current operations in 6 out of 9 provinces, implemented through World Vision International and World Vision Korea. Programs span a range of sectors including food security, health, water, agriculture, and emergency relief.
Read about our efforts to bridge the food gap in North Korea, and click here to see some of World Vision's work in the DPRK.