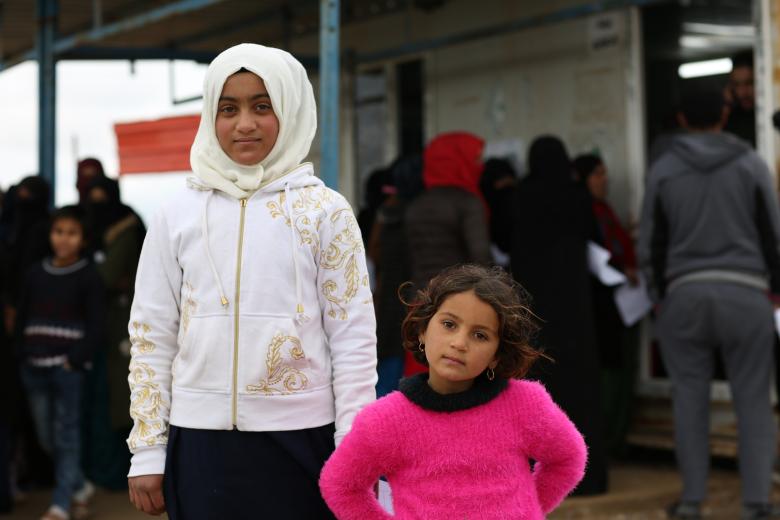 Child protection and participation must be the new global agenda
Dana says that while children are finally being heard by those in power, more must be done to protect them from threats like  COVID, climate change, and hunger 
Delegates and journalists at COP26 last month repeatedly commented on the central role that children have taken on the climate crisis. Much more than the celebrities, corporate leaders and politicians, it was children and young people who demanded urgent and ambitious action to address this massive, global challenge that is robbing them of their right to health, security and a life free of fear of climate-caused disasters.
As a Christian leader in a child-focused organisation, I am delighted that the world is finally listening to the voices of girls and boys. At the same time, though, I am deeply concerned by the great burden that we as adults have placed at the feet of the world's children. Never before has a whole generation—in every corner of the globe—been faced with such a massive, existential threat as the climate crisis, one they had nothing to do with creating. Should we be surprised that psychologists in many countries are reporting high levels of "climate-anxiety" and "eco-grief" among young people who fear that their futures have been so threatened and compromised?
Prior to the pandemic, we were making great strides in reducing hunger, violence and poverty among children at the community level, and were on track to virtually eradicate extreme poverty in non-fragile contexts by 2030. Only a few months after the pandemic was declared, World Vision started talking about the "Aftershocks" of COVID-19—those secondary harms caused by our response to the virus. We have seen how this has exacerbated the growing impacts of climate change and ongoing violent conflicts, all leading to children becoming arguably the biggest victims of this pandemic.
Just a few weeks ago the President of the World Bank, David Malpass said that the pandemic has, "brought about the worst education crisis in a century". UNICEF reports that some 140 million more children have been driven into poverty and 10 million more child marriages may occur in the next decade due to the impact of COVID-19. These are just a few markers of the crisis that COVID, Climate and Conflict have conspired to create for children right now.
Children have been largely the silent, hidden victims of COVID.  Now we hear them loud and clear and it is the time for adult leaders in every sector—government, UN, business and civil society—to put into action what they are telling us. We need to take full responsibility for our legacy to the next generation.
They need a new narrative that must be created with them. They need a new agenda – one that is able to ensure that their futures are secured and their God-given potential is not lost. World Vision is fully committed to being part of the solution, and we know that so many others are as well. Together, let's commit to the creation of a new partnership, a new movement to ensure that children and their rights are no longer hidden.
Dana Buzducea is World Vision's Partnership Leader, Advocacy and External Engagement. For more than two decades, from social work in Romania to leading World Vision's global advocacy work, she has always been passionately committed to ending injustices facing children. Follow her on Twitter @DanaBuzducea
Subscribe to see more content like this