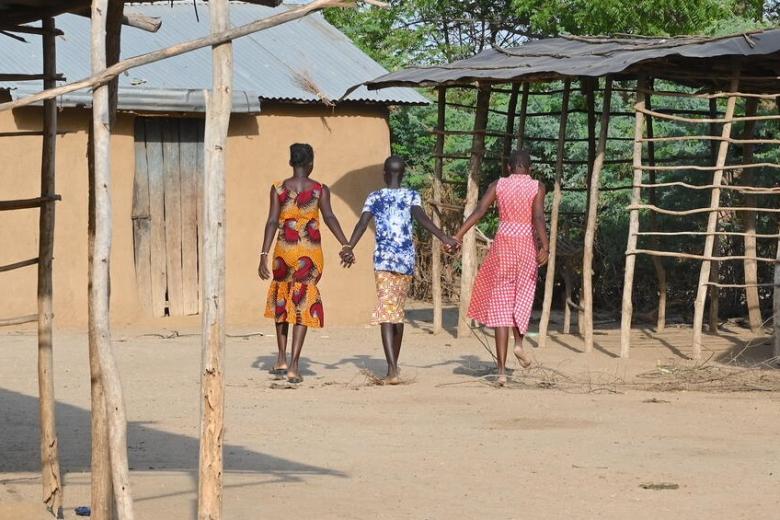 Childhood sexual violence survivors, allies raise their voices for change
As conflict in Ukraine leaves its children more vulnerable, Bill celebrates World Vision's involvement in a global movement to end childhood sexual violence.
The Brave Movement will be hosting a Global Survivors Action Summit on Wednesday April 27, 2022: 1PM - 3PM UTC. Learn more and register here 
It is right that the world has refused to stand by as Ukraine is invaded. Men, women and particularly children are suffering the consequences of this conflict. People globally are outraged and much needs to be done to raise the issue and help those affected. This is a priority for World Vision. 
Sadly, there is another clear and present danger to millions of children in every single country that is not hitting the headlines, and rarely does. And tragically, even Ukrainian children are made more vulnerable to this scourge as their lives are upended. Childhood sexual violence blights the lives of millions of children all over the world and affects them long into their adulthood.
It occurs in schools, workplaces, places of worship, communities and homes. Just like the terrible situation in Ukraine, each of us needs to speak up, take action and pray against this pandemic of violence.
A shocking state of affairs
A survey conducted by Together for Girls revealed that 120 million girls under the age of 20 have experienced sexual violence; 1 in 5 women report having been sexually abused as children; 1 in 10 men report having been sexually abused as children—these are just some of the appalling statistics.
World Vision works with survivors of childhood sexual violence in countries around the globe. We know that sexual violence against children has devastating long-term consequences for children, families and societies. The global economic impacts and costs resulting from the consequences of  physical, psychological and sexual violence against children can be as high as $7 trillion. The cost to the child who is abused is beyond measure.
There is, however, hope. Childhood sexual violence is preventable.
A problem with a solution
We know more than ever before about evidence-based approaches to fighting violence against children. With the right resources, cohesive mobilisation and political will, childhood sexual violence abuse can be stopped.
Just one example is the INSPIRE package of seven evidence-based strategies, focusing on the implementation and enforcement of laws, norms and values, safe environments, parent and caregiver support, income and economic strengthening.
Yet, for these kinds of programmes to work there needs to be a concerted effort by everyone to prevent sexual violence against children, at every level of society—including  politicians, the judiciary, education, care givers, sports coaches, faith leaders and more—to bring about changes in attitudes, beliefs, behaviours, services and supports.
A bold move(ment)
This is why I am delighted that World Vision is one among many to launch the Brave Movement, a global movement of survivors and allies aiming to end childhood sexual violence. The Movement will demand bold and transformative action from leaders of governments and institutions to rapidly scale comprehensive programs of prevention, healing and justice.
One of the distinctive features of this movement is that survivors of childhood sexual violence are at its core. They are breaking the silence around this terrible abuse and demonstrating this violence can no longer lurk in the shadows. They are also showing others that it is OK to speak out about what they have experienced, that they are not alone, that there is no reason to be ashamed. For too long survivors' voices have been missing from most efforts to end violence against children, but the Brave Movement's wise, survivor-led approach is a critical step in taking this issue forward to enable meaningful change at local, national, and global levels.
As a child-focused agency, World Vision recognises that violence undermines every other investment in children. Without addressing sexual violence, we will never capitalise on global efforts around education, health, and sustainable development. This is why we appeal to you to do whatever you can to end this corrosive scourge on our societies and threat to our most vulnerable members. 
Bill Forbes is the Global Lead of Child Protection and Participation for World Vision International.  Bill provides strategic leadership to World Vision's efforts to strengthen prevention and response to abuse, exploitation and neglect of children as well as strengthening children's voice and participation in the world's most difficult places. Follow him on Twitter at @bforbes2.
Subscribe to see more content like this