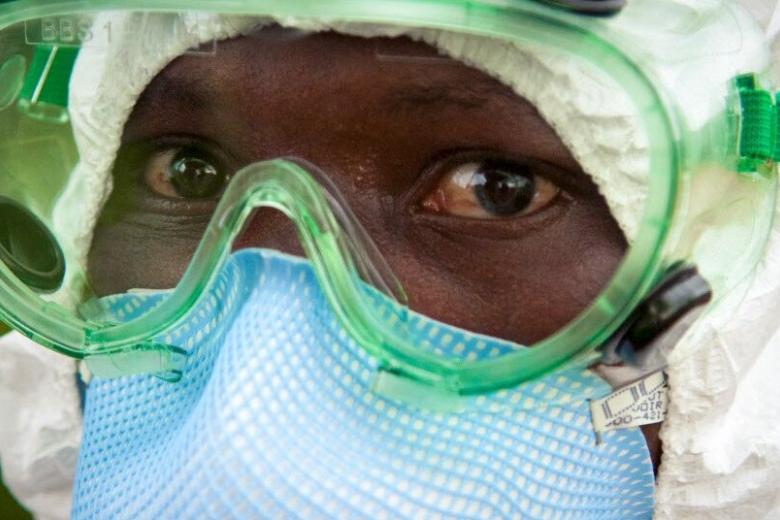 Ebola and COVID-19: Can Uganda cope with a double epidemic?
Dr. Gloria Kisakye Ndagire is hopeful her countrymen and women can fight this latest health threat, but recognises the risk for all those who do so.
Dr. Mathew Lukwiya's death hit the headlines in early December 2000. As the head of Lacor Hospital in Northern Uganda, Dr. Lukwiya was at the forefront tackling the Ebola epidemic that had hit the country that year. All it took for him to get infected was forgetting to put on goggles or a face shield when he was woken up in the middle of the night to help a very sick colleague. He was buried beside a colleague killed by AIDS who had been infected while performing surgery on an HIV-positive patient.
As a medical doctor and Christian, I understand Dr Lukwiya's motivation to fight Ebola: "It is our vocation to save life," he once said. "It involves risk, but when we serve with love, the risk does not matter so much. When we believe our mission is to save lives, we have got to do our work."[1] While I can relate, I still worry for those called to risk their lives in the fight against Ebola, as well as COVID-19.  Health care providers need to be supported and protected so as to save more lives.
Uganda's unwelcome return visitor
Uganda has had four Ebola Virus Disease outbreaks in 2000, 2014, 2017 and in 2018. The biggest and deadliest was in 2000, with 425 cases and 224 deaths. In this new outbreak, already more than 43 people have contracted the disease and 23 have died. Women and children seem to be most affected by the epidemic, probably because females are expected to care for sick relatives.
There is no cure for Ebola, which has a 50 % fatality rate (this ranges between 25% and 90% depending on the strain). The World Health Organisation (WHO) does state that early detection of cases and treatment of symptoms greatly increases chances of survival. Worryingly, a vaccine that is highly effective against the Ebola-Zaire strain does not provide protection against the Ebola-Sudan strain which is responsible for the current outbreak.
Unlike previous outbreaks that had their origin in districts that border South Sudan and DR Congo, the new cases have been identified in Mubende, a district in central Uganda. This new location raises heightened concern regarding the potential spread of the disease across the country (including to more populated urban areas). In fact, Kenya's Ministry of Health has just placed 20 counties on high alert for Ebola virus infection as cases in Uganda rise.
Uganda's epidemic response
Though this situation is concerning, I am encouraged that Uganda has a good record of containing previous outbreaks including Ebola. The country also successfully contained the Marburg virus disease, Crimean-Congo haemorrhagic fever, yellow fever, Rift Valley fever, avian influenza and measles among others. In light of these successes, the country provided technical support to West Africa during the 2014–2016 Ebola outbreak in which recorded deaths were more than those for all the previous Ebola outbreaks combined. Uganda has leveraged these experiences to contain the COVID-19 pandemic, and it is hoped that these experiences will also help the country deal with the ongoing situation.
As terrible as it was, COVID-19 did present an opportunity for the country to further strengthen its emergency response systems. The current response structure (a National Task Force) led by an incident commander with support from an incident management team has been primed to respond to the Ebola outbreak, in addition to the ongoing COVID-19 support.  National-level pillars aimed at addressing the threat include community engagement and risk communication, essential services, surveillance, laboratory, case management and logistics. Mirror co-ordination structures have also been reactivated at district level with focus on the 12 priority districts. Contact tracing is already ongoing and technical support teams have been dispatched to support district teams. 
World Vision Uganda is responding
World Vision Uganda is a member of the country's National Task Force and was part of the 2018 Ebola epidemic response. We were at the forefront of Uganda's COVID-19 response, working closely with the risk communication and community engagement pillars, and are part of the ongoing Task Force engagements on the Ebola outbreak. The country office is also plugged into the district task forces through our field-based staff. Building on previous experiences, our National Office incident management team has been constituted to provide overall leadership for the office's Ebola response activities. 
During the 2018 Ebola outbreak, World Vision Uganda, working through the national and district task force teams, supported activities including printing and distribution of information and sensitisation materials; capacity-building of local government staff, health workers and field staff; providing personal hygiene and sanitation supplies; promoting hygiene and handwashing at community-level; and mainstreaming community awareness of Ebola prevention. We also supported families struggling because of the epidemic, and supported at-risk children. Subject to availability of funds, World Vision Uganda intends to provide similar support, responding to needs within the districts and working closely with the task forces.
A call to collective action
Proud as I am of my country's and organisation's response to this and previous health threats, I am aware of the huge risk to those who work to treat those already infected, and to stop the disease from spreading. Already one health worker has died. I pray that they are the only one, and that working safely together can quickly halt this latest threat to our citizens' health and survival.
To learn more about World Vision's work in Uganda click here 
Dr. Gloria Kisakye Ndagire is World Vision Uganda's Technical Lead, Health and Nutrition. Trained at Belgium's Institute of Tropical Medicine, she previously worked as Amref's Technical Advisor Reproductive Maternal, Newborn and Child Health and at the infectious Diseases Institute, Makerere University Kampala. She is passionate about improving the lives of vulnerable children, young girls and women.
Footnote
1. https://archive.nytimes.com/www.nytimes.com/library/magazine/home/20010218mag-ebola.html
Subscribe to see more content like this