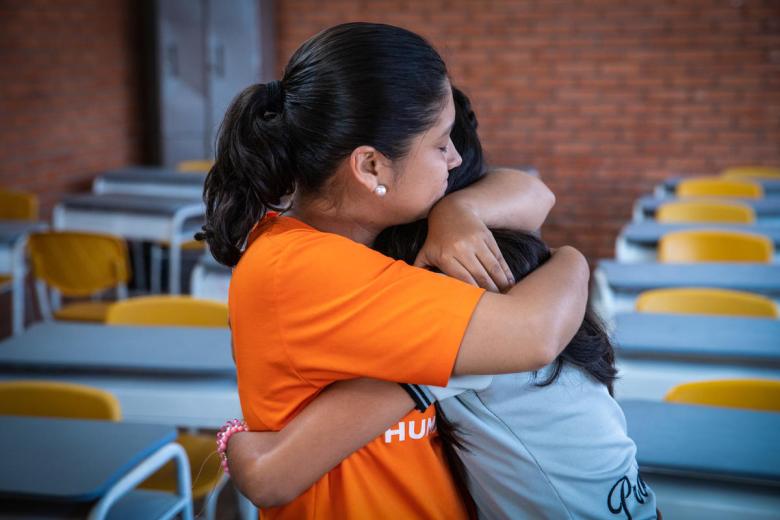 Struggling with COVID?  Three things I've learned from the survivors of disasters that might help 
By James East, Director of Emergency Communications, World Vision International
Christmas and New Year: Many of us around the world traditionally use this special time to connect, reflect and recover.  But how can we do that when so many of us feel we are suffering – depressed, uncertain about even the week ahead, and perhaps struggling to keep ourselves and our loved ones afloat? 
My own work as a humanitarian communicator focused on the globe's largest crises – including the COVID pandemic - has often left me grappling with this question. How do people cope when facing overwhelming life-changing crises?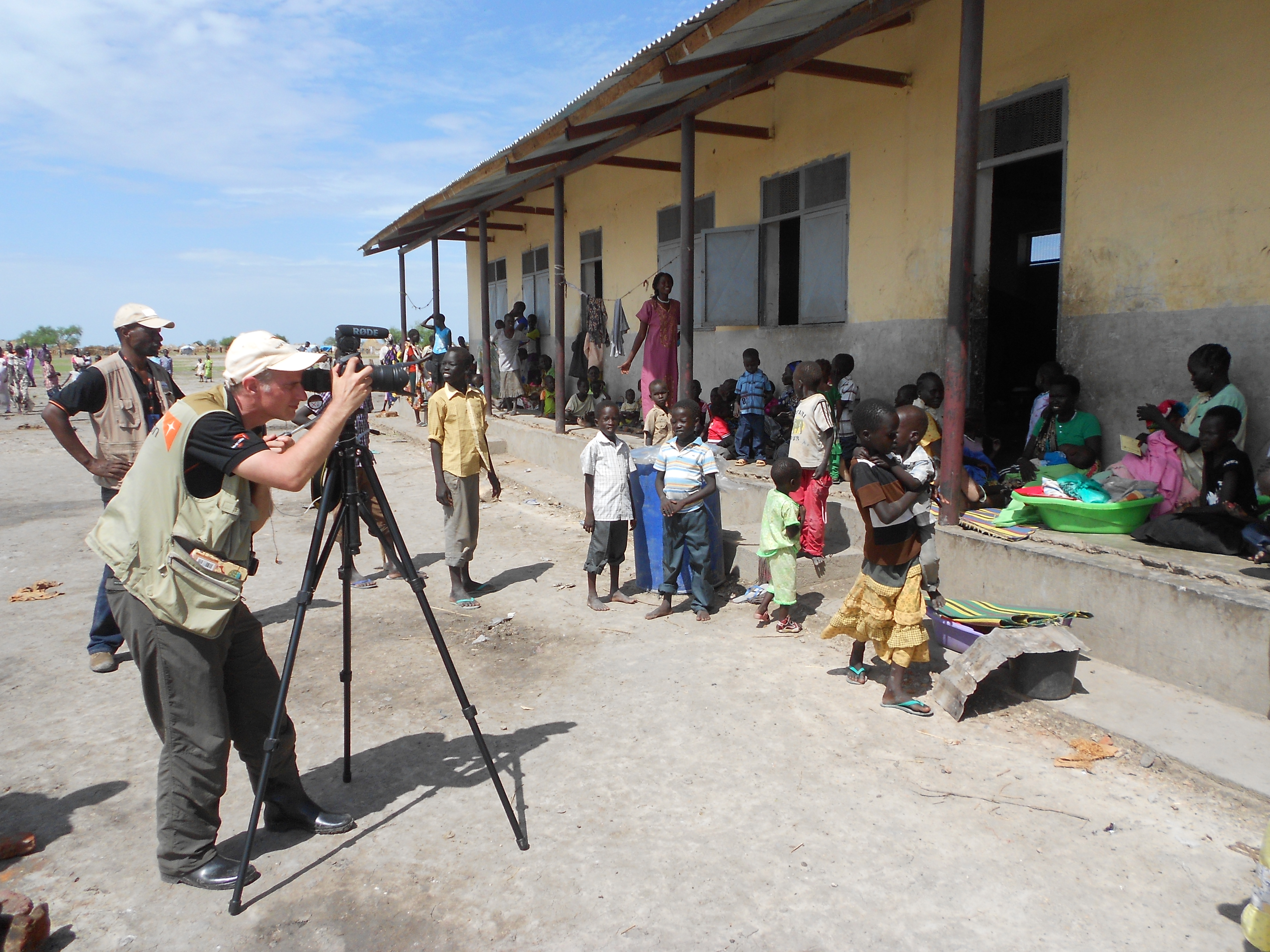 Every disaster is different but there are three things I have often witnessed in survivors.    I use them to keep my own mental health in check when things aren't going so well and maybe they will be useful to you.  
But, before I share them, let me provide some background. I am fortunate to work with emergency responders who are meeting needs in crises around the world and daily hear the stories of need from these disasters. In the face of this, it is easy to feel disheartened by the sheer number and scale of emergencies that are happening at any one time.  
The run of crises in recent months has been staggering.  Aside from COVID - which is itself again spreading like wildfire due to the new Omicron variant and forcing economies, travel and family gatherings into sudden lockdown -  the list of disasters is long. It includes the global hunger crisis in which 45 million people face starvation; conflicts in Yemen and Ethiopia are affecting millions; while in Afghanistan half the country needs aid.  To finish off the year, last weekend more than 200 people died when the Philippines was hit by its strongest typhoon of the year, leaving hundreds of thousands homeless.   
While the survivors of these natural and conflict driven crises face massive challenges COVID has in some ways given us in the wealthy world a small insight into the what it means to face a disaster over which we have little control. 
After witnessing dozens of emergencies and  survivor responses around the world these are three observations I have used during the COVID pandemic to try to keep myself mentally together and prevent me sliding into cynicism and negativity. 
1.  Community matters.  The poorest people in the world do not rely on the welfare state or social safety nets because they often don't exist.  In disasters, survivors have no choice but to rely on each other more than the governments or even aid agency hand-outs.  It is support provided by the disaster-affected people themselves, often coordinated by extended families, faith groups and local networks of relationships that keeps survivors physically, practically, emotionally and spiritually resilient.   
We know the importance of local relationships to be true because we have all witnessed the growth over recent months of volunteerism in our own neighbourhoods, whether at food banks, vaccination centres or in supporting neighbours on our streets. Yes, state provided welfare is vital, but if you are struggling with isolation, mental health issues or wondering where the next meal is coming from, or you know someone who might be, reach out be part of your local community of compassion. 
2.  Be creative.  Survivors are inventive, innovative and creative and use the things around them to rebuild, remake - and even have fun - despite their circumstances. During emergency deployments I have seen the survivors of urban floods use empty plastic bottles to build rafts, or the victims of storms re-use the remnants of destroyed buildings to create new homes. I have seen children fashion clay play figures from dirt, or turn plastic bags and rags into footballs.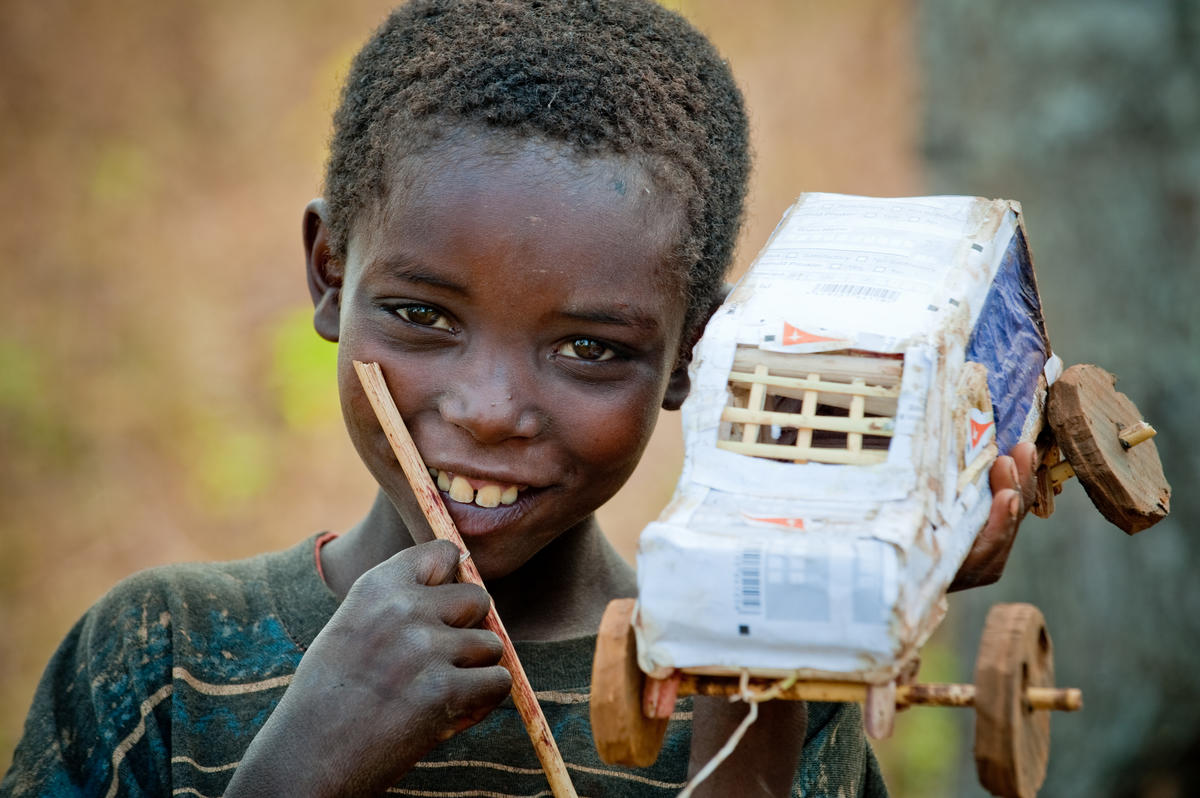 With many of us forced into lockdowns or suffering reduced incomes, getting creative can be a way to spend less, de-stress, provide family fun or even put food on the table. In my country, vegetable growing clubs are more popular than ever; the restore and repair movement is growing; and people are pushing back against throw-away culture and commercialism. People are rediscovering the joys and mental-health benefits of making and creating together, giving handmade gifts rather than turning to large shops, and enjoying natural rather than manufactured experiences. 
3.  Be vulnerable.  This is the area I personally am most challenged in.  Being British and with my upbringing, having a 'stiff upper lip' and bottling in emotions was always considered a virtue. But in my work, I have often witnessed great vulnerability and humility. Survivors often open up and share their painful stories. In Latin America and the Philippines, I have seen tears shed freely both out of need and in the joy of receiving assistance. Even the act of standing in a distribution queue for a food ration is an expression of vulnerability for parents who have lost the sense of dignity that comes from feeding one's family.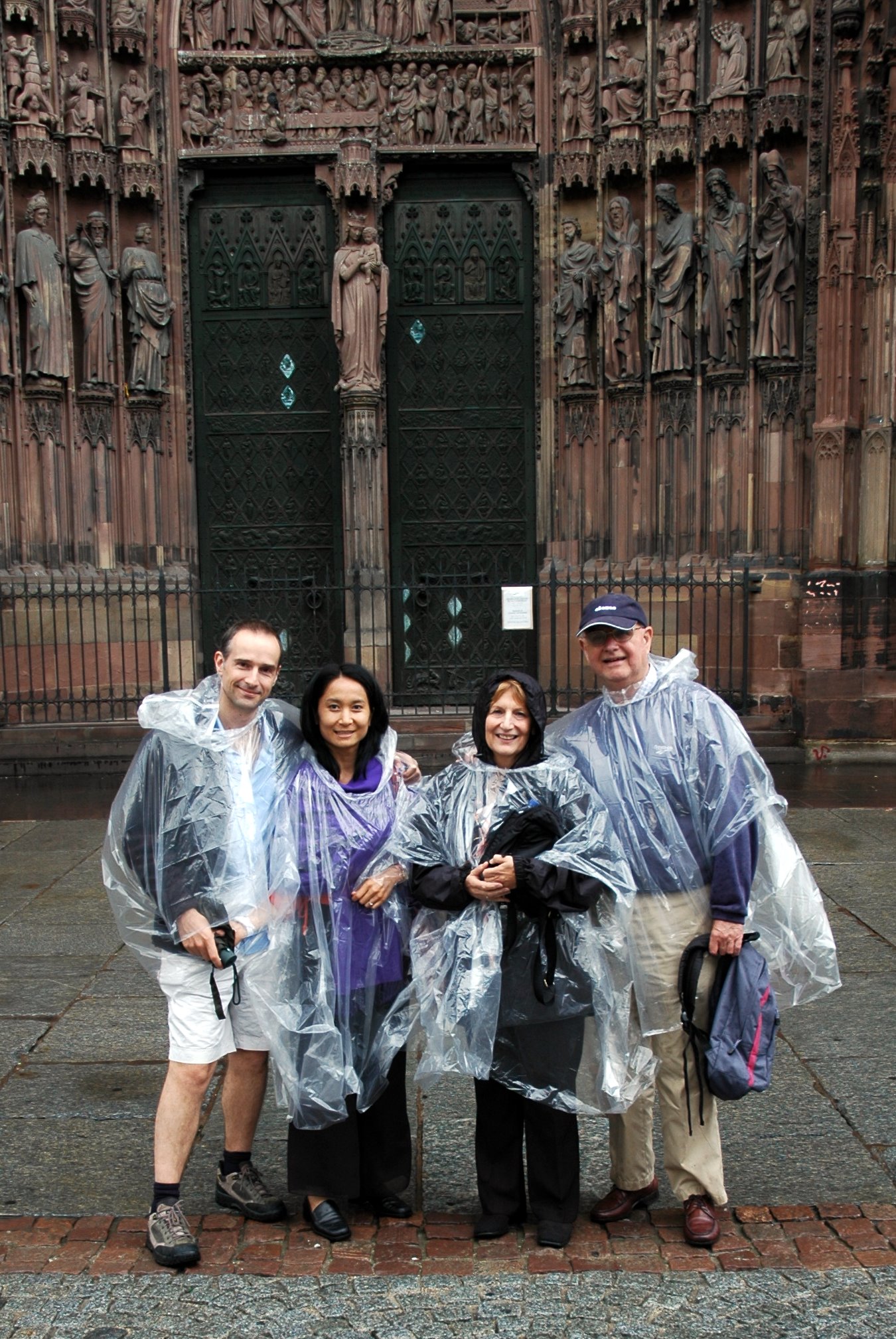 During the last 18 months I was forced from self-reliance into this kind of vulnerability when my father was told during lockdown that he had only weeks to live following a cancer diagnosis. I moved into his house and during this time became reliant on nurses, caretakers and neighbours to look after both my father's health needs and the needs of my ageing mother.  It was an insight into the amazing and invisible network of compassion that is often only revealed when we face needs that we cannot handle alone. 
This is the thing about life-changing disasters and pandemics.  We can't and shouldn't face them alone. I should make it clear that I don't believe in notions of the noble poor or want to romanticize the ways survivors respond to crises.  The difficulties people living through war or recovering from quakes and storms  face are far greater that most of us face from COVID and they often overwhelm communities however resilient they are. But I hope sharing these insights helps those of us struggling with the impacts of COVID cope a little better a well as highlight how incredibly resilient most people are in the face of terrible disasters. 
Subscribe to see more content like this