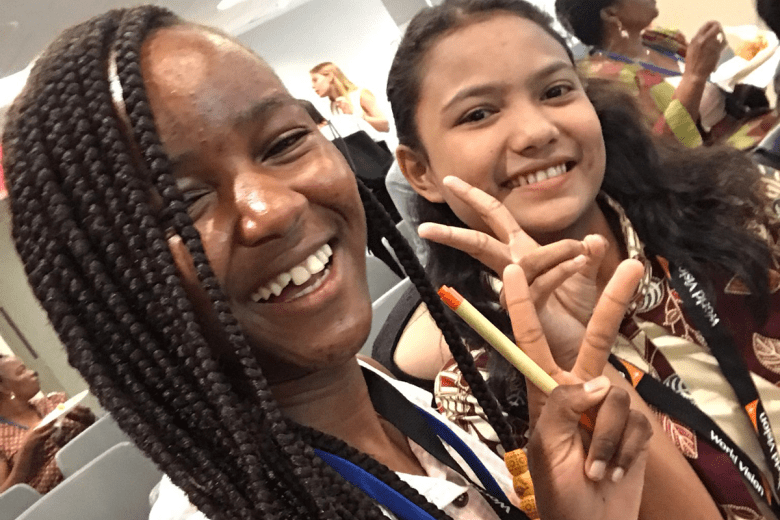 Fighting for girls' futures in Lesotho
By Liteboho, 17, young leader from Lesotho (Twitter: @l_liteboho)
I am Liteboho, a 17-year-old girl, a child representative and a member of our children's committee in Lesotho. Our children's committee speaks for children who are being abused and helps raise their issues with the police. In one case in my community, there was a girl who wasn't going to school because of problems at home. Her parents were hitting her, but we reported it to the police, and now she is back in school with us.
I am at the United Nations this week to address the empowerment of girls in Lesotho. In the past, our culture considered girls as less important than boys and they were not allowed to air their views. Things have changed; now girls have equal rights to boys. They are encouraged to stay in school and pursue an education to secure their future so that they can become independent women. In a case where girls may feel uncomfortable around boys, we have girls' schools where boys are not allowed! This encourages girls to share their challenges and gain life skills; building strong bonds among ladies to empower them.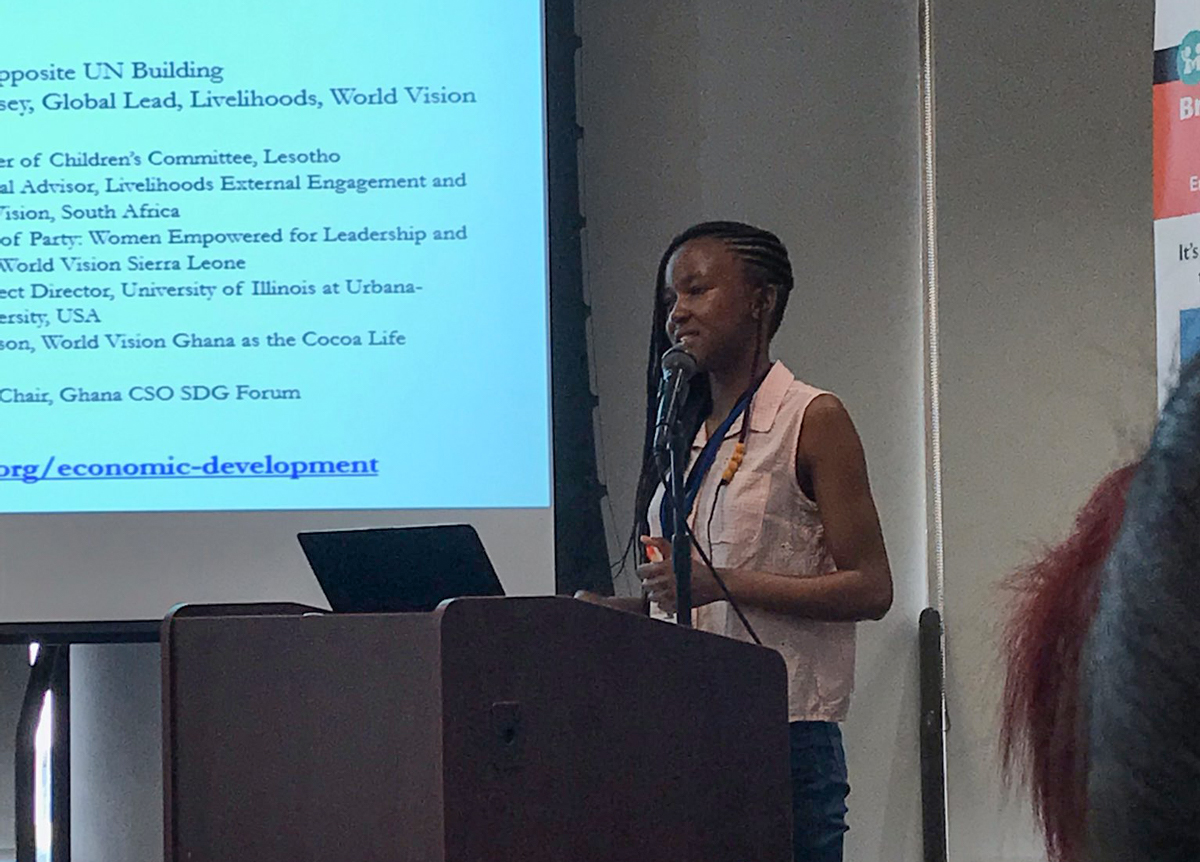 The government and some NGOs occasionally provide sanitary pads to girls to keep them in school when they have their periods. There are also laws and policies such as the Child Protection and Welfare Act 2011, which protects girls. This law prohibits violence against children, through banning things like sexual violence and specifies how to punish predators.
We have quite a number of activities where girls participate, such as children's parliaments, clubs, and the newsletter I write for in Lesotho, Children's Voice. However, we still face challenges that affect our well-being as girls. Some girls from less advantaged families drop out of school due to poverty as they become domestic workers, or engage in child marriage so that their families can get lobala (a dowry).  Some girls are not able to go to school during their menstruation periods due to lack of sanitary pads. We also face challenges such as teenage pregnancies, corporal punishment, and sexual abuses leading to permanent drop outs.
On behalf of all girls in Lesotho, I think we need free long-term provision of sanitary pads for all girls. Our Education Act of 2010 should be updated, since it is silent regarding the readmission of girls after child marriage and pregnancies. At my school last year, approximately ten girls dropped out because of teenage pregnancy. If they don't go back to school, they are likely to engage in child labour, or sometimes even illegal activities like selling drugs. Or if they have been married early, they become housewives. So it is really important that they are able to go back to school.
Being here at the UN this week is important to me because we're promoting the voices of children, and I'm able to present my views to the delegates from all the United Nations' countries. I hope that our government will hear me, and the challenges and weaknesses I'm talking about in my speeches this week are addressed by our officials. It's challenging making speeches in front of all the adults, but I want them to know that they are represented and I will air the views of the children of Lesotho.
Subscribe to see more content like this