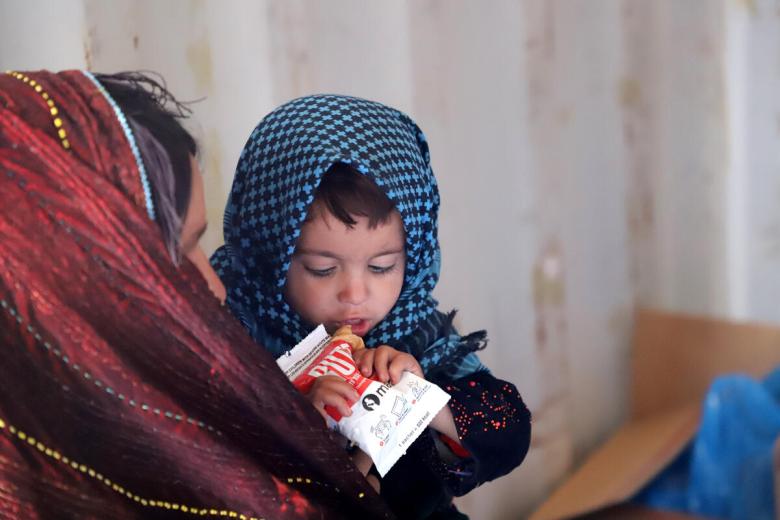 Five countries that could face starvation due to Ukraine conflict
Elizabeth explains how conflict in Ukraine is leaving millions of children even more vulnerable to hunger and starvation and may leave our partners like WFP unable to meet growing needs. 
11 March, 2022
The international community has responded, as donors, the private sector, and civil society have pledged over $USD 1.5 billion of funds – the fastest money raised in history for a conflict such as this. Yet, that is where the irony lies in this response. With such an impressive and critical show of support, the Ukraine conflict will eventually lead to a severe hunger crisis in other places that are not getting the money – nor attention – they need and deserve.
The Ukraine crisis comes at a time when more than 45 million people in 43 countries across the globe are at risk of starvation, with 584,000 already living in famine-like conditions (IPC5*), and the remaining 44+ million at grave risk of falling into famine (IPC4) unless they receive immediate life and livelihoods-saving assistance. 
As the dramatic socio-economic impacts of COVID-19 continue, World Vision has seen a loss of income and livelihoods in the countries we support, as well as disrupted domestic food supply chains, contributing to the severe widespread increases in global food insecurity we see today. Far from temporary, this food insecurity is expected to continue throughout 2022, establishing a dangerous pattern that will be incredibly difficult to escape. We are seeing a continuing trend of increasing numbers of hungry people worldwide, up from 27 million in 2019.
The economics are simple: The conflict in Ukraine has caused a spike in the global price of wheat, up to its highest level since 2008, when the world had its last severe global food price crisis. This is due to the fact that Russia and Ukraine export 29% of the world's wheat – almost one-third of the global market's wheat supply.
COVID-19 induced inflation has already pushed food prices out of reach for the world's poorest in many places. Further, the conflict in Ukraine is already increasing fuel and transport prices around the world, affecting global supply chains. UN World Food Programme (WFP) Executive Director David Beasley recently stressed that the conflict in Ukraine will inhibit the organisation's ability to reach 120 million of the most vulnerable people, as WFP gets 50% of their grains from the Ukraine-Russia area, the conflict is "going to have a dramatic impact on food costs, shipping costs, oil, and fuel." With ration cuts severely impacting hungry people, we anticipate a global catastrophe beyond imaginable proportions.  
As WFP's largest implementing NGO partner for more than 18 years, World Vision brings trusted relationships with disaster-affected communities and extensive operational expertise to the partnership. 
Through our partnership, we have reached millions of at-risk people through programmes in direct food distribution, cash and vouchers, and school meals. Together, we have an extensive network of strategic, operational relationships at the national, regional, and global levels. 
With the impending risk to global food supplies, I want to take a moment to look at some of the most urgent hunger crises, some forgotten by the media and rarely in the spotlight, where World Vision is continuing to work together with WFP and other partners to save the lives of children and families who are facing starvation.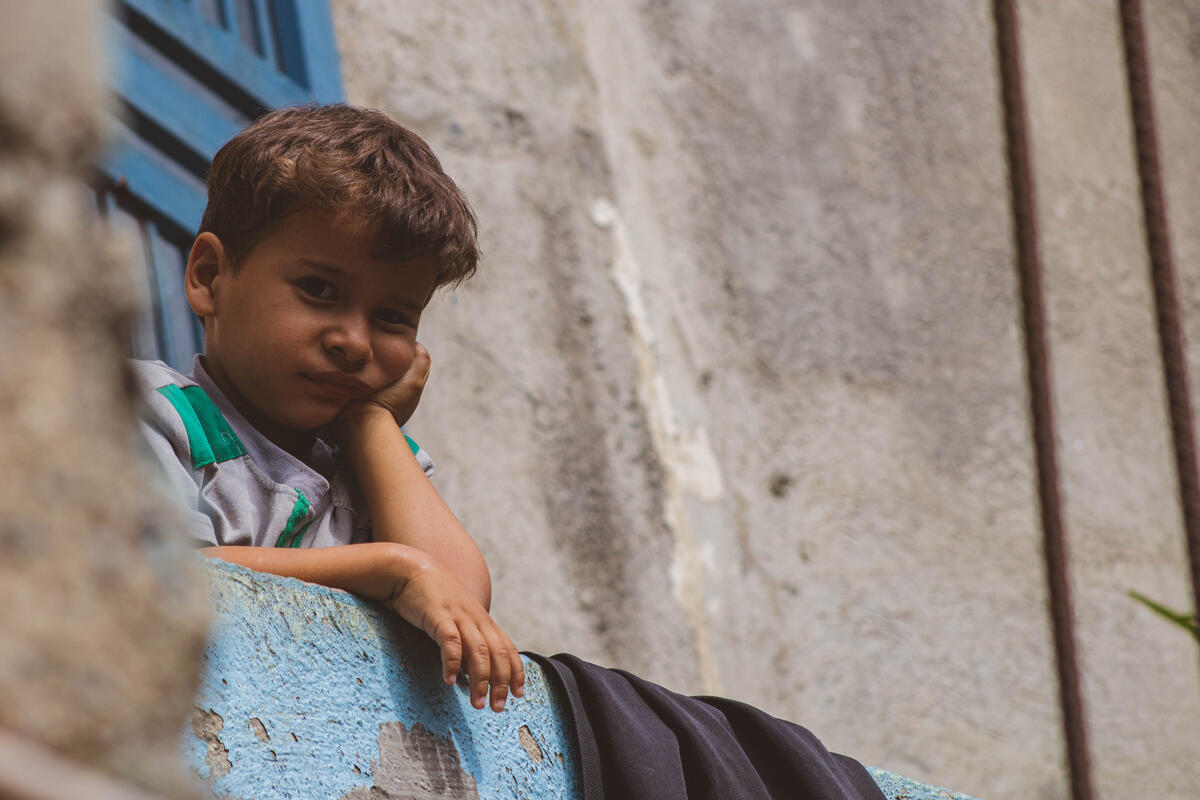 1)  Venezuela 
Today in Venezuela, 80% of the population has insufficient income to buy food, and at least 9.3 million people are food insecure (IPC3+4). Venezuela is experiencing severe inflation, and food prices are so high that the minimum food basket for five people costs about US$250 - while the minimum wage is US$2.50 per month.
World Vision and WFP are working hard in partnership to scale up programming in Venezuela and currently reach more than 20,000 people with lifesaving nutritious food through school meals and take-home rations. Recent surveys by World Vision Venezuela found that 97% of households have stopped consuming a food product of their choice in the last six months, mainly because they cannot afford it.
Further, 100% of households of people with disabilities are facing hunger – and 52% of these households have a severe hunger score. 
Despite these extreme needs, the Venezuela humanitarian response is also extremely underfunded, with the 2021 Humanitarian Response Plan 63% short of its funding requirement.
We must put the spotlight back on this forgotten and protracted crisis.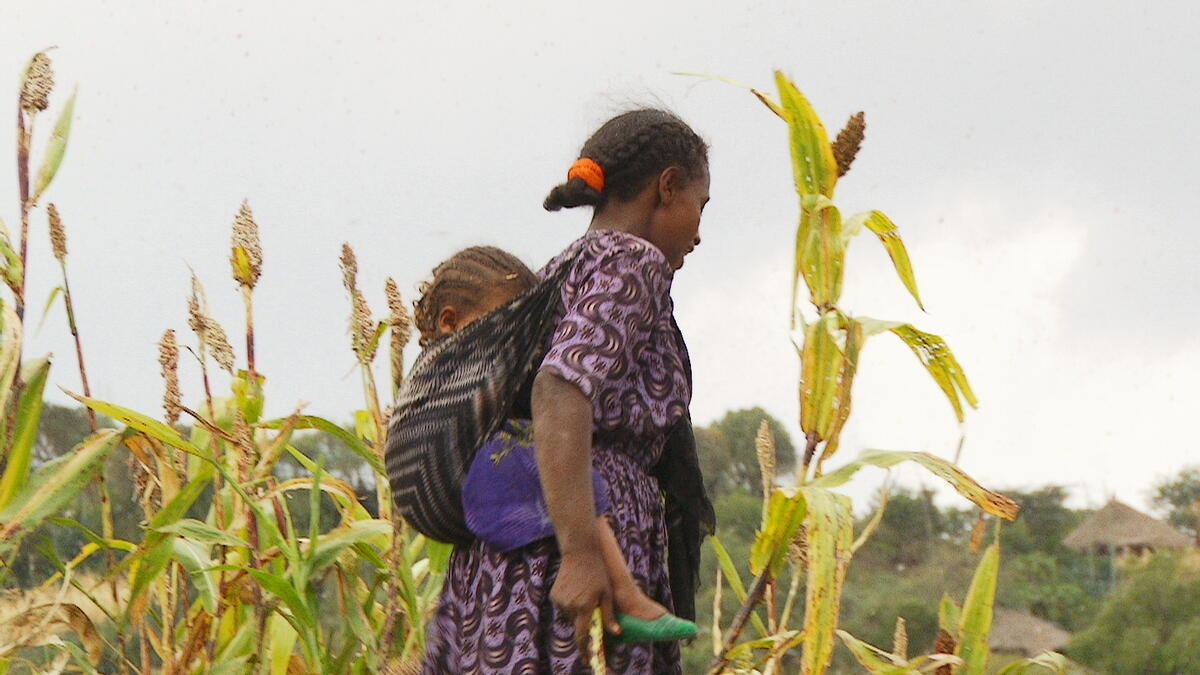 2)  Northern Ethiopia
The hunger crisis in northern Ethiopia is one of the least discussed in the world. At least 400,000 people are in IPC5, meaning nearly half a million people are one step away from extreme hunger.
World Vision is doing everything we can within this challenging context to save lives and mitigate the risk of extreme hunger for 16.8 million food-insecure people.
Working with partners including WFP, UN Humanitarian Air Service (UNHAS), and the SWAN Humanitarian consortium, World Vision seeks to reach 3 million conflict-affected people in three regions in northern Ethiopia with food distributions, medical supplies, and other essential items.
So far, World Vision has reached 2,475,914 – 946,129 of whom are children. Severe drought and swarms of desert locusts across the whole Horn of Africa have also resulted in 50% crop loss and 68,000 livestock deaths in Ethiopia – severely impacting the livelihoods of already food insecure people.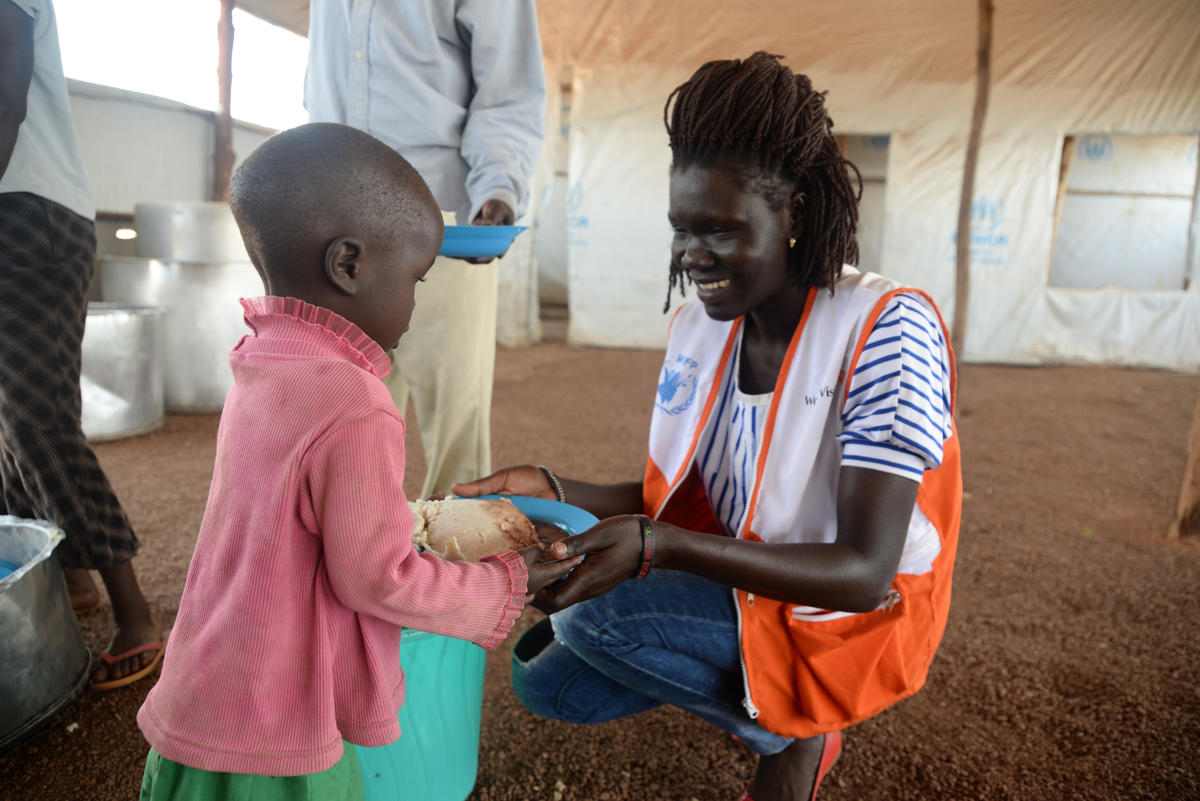 3)  South Sudan
South Sudan is another major hunger crisis rarely reported in the media. Famine-like conditions are a daily reality for 110,000 people in IPC5 and for 7.2 million people – 60% of the population – who are living in crisis levels of food insecurity (IPC3+).
That means that nearly two in every three people are food insecure, and numbers continue to grow.
World Vision has been working in South Sudan since 1989, and despite significant progress on food insecurity, the country continues to be plagued by widespread hunger, climate shocks, and conflict.
In 2021, World Vision reached more than 2 million people in partnership with WFP, 62% of whom are children, with in-kind food distributions, cash and vouchers, as well as school meals and programs in livelihoods, nutrition, and child protection.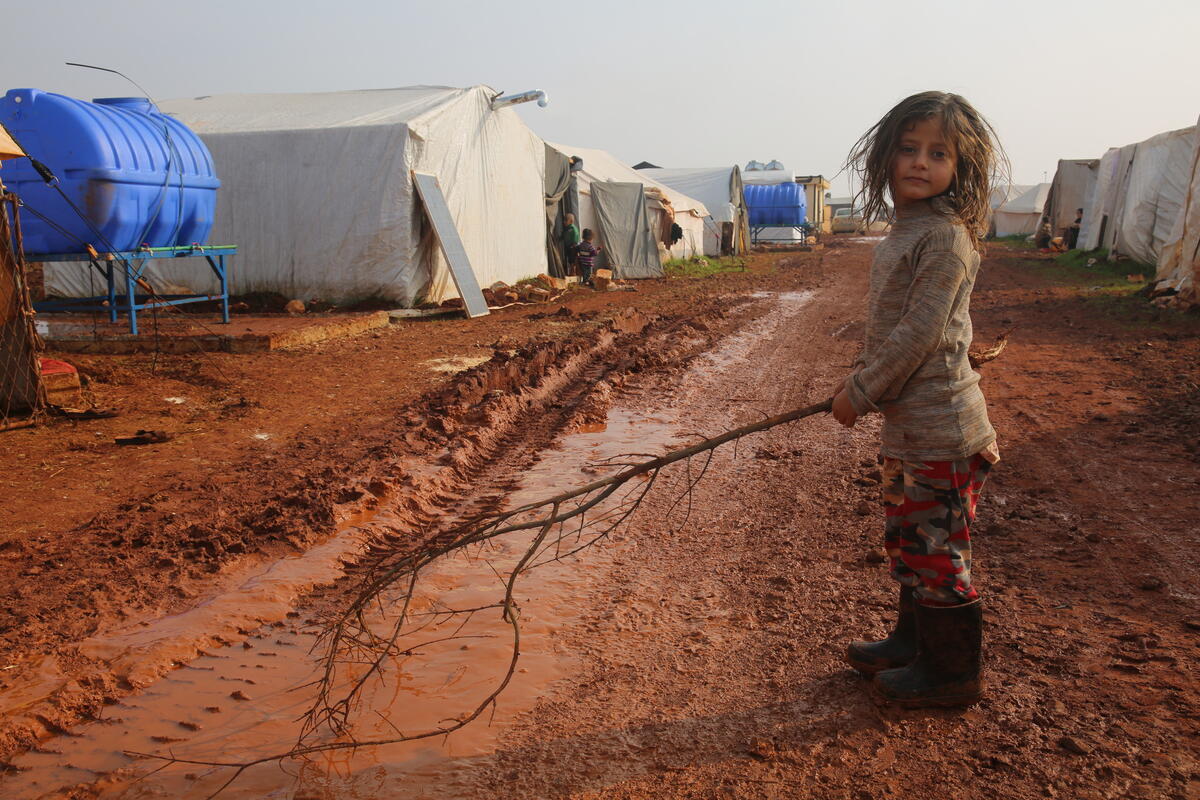 4)  Syria
The humanitarian crisis in Syria has been going on for over a decade. Despite the fact that 60% of people in Syria are severely or moderately food insecure – 12.4 million people – the response is woefully underfunded, with only 47% of funds being secured in 2021 as part of the Humanitarian Response Plan.
Despite many challenges, World Vision has reached more than 6.5 million children and families across Syria, Lebanon, Jordan, Turkey, and Iraq since the crisis began in 2011.
World Vision's Syria response provides emergency food assistance, clean water, health care, child protection, and much more to very vulnerable people. In 2021, we reached 706,199 people across Syria, Turkey, and Jordan – 643,613 of whom were in Syria.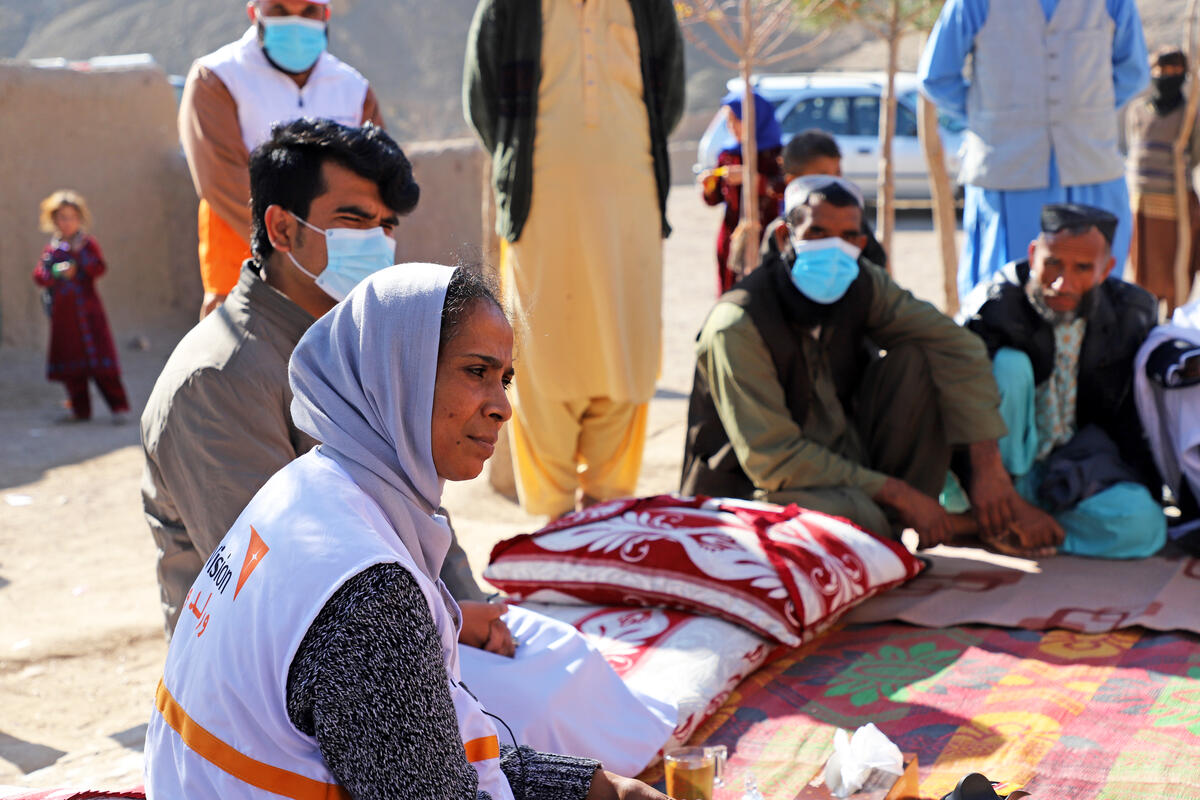 5)  Afghanistan 
Afghanistan has been in crisis for many years, but the food security situation has severely deteriorated in the last year.
More than half (55%) of the population are in crisis levels of food insecurity (IPC3+4) – a staggering 22.8 million people.
World Vision has been responding in Afghanistan since 2001; today, we distribute food and cash to the most vulnerable, as well as implement livelihoods and education programmes.
Of the nearly 150,000 Afghan people World Vision serves in partnership with WFP and other partners, 47% are children – 50% boys and 50% girls. While Afghanistan received much more funding than other crises in 2021, the 2022 Humanitarian Response Plan is only 13% funded so far. It is critical to continue highlighting the urgent needs of women and children in Afghanistan.
This month, World Vision advocates for increased, quality humanitarian funding ahead of the UN pledging conference. 
The clock is running out. The time for preventative action has passed. We must respond immediately, and we urgently need more funds to meet the growing needs of over half a million people on the brink of famine, as well as the nearly 44.5 million more who are facing starvation.
While we have been successful to reach $USD 1.5 billion in pledges towards the humanitarian needs in Ukraine and bordering countries, we cannot allow the crisis in Ukraine to spill over and exacerbate other hunger crises.
We must remember that the Humanitarian Response Plans for the most urgent crises are nowhere near fully funded. With long-term, sustainable humanitarian financing, World Vision and its partners can reach the most vulnerable with immediate lifesaving food and humanitarian assistance. 
We must act now to save lives and fulfil our duty to hungry children and their families.   
Learn more about World Vision's response to the Hunger Crisis here.
As a Mickey Leland International Hunger Fellow, Elizabeth Margolis serves as World Vision's Food Security Policy and Advocacy Coordinator, including World Vision's Global Hunger Initiative.
*The IPC Acute Food Insecurity scale has become the global standard for the classification of acute food insecurity. People living in IPC 5 are in a state of catastrophe or famine, and actively facing starvation. IPC 4 levels are emergency, meaning that people have significant food consumption gaps.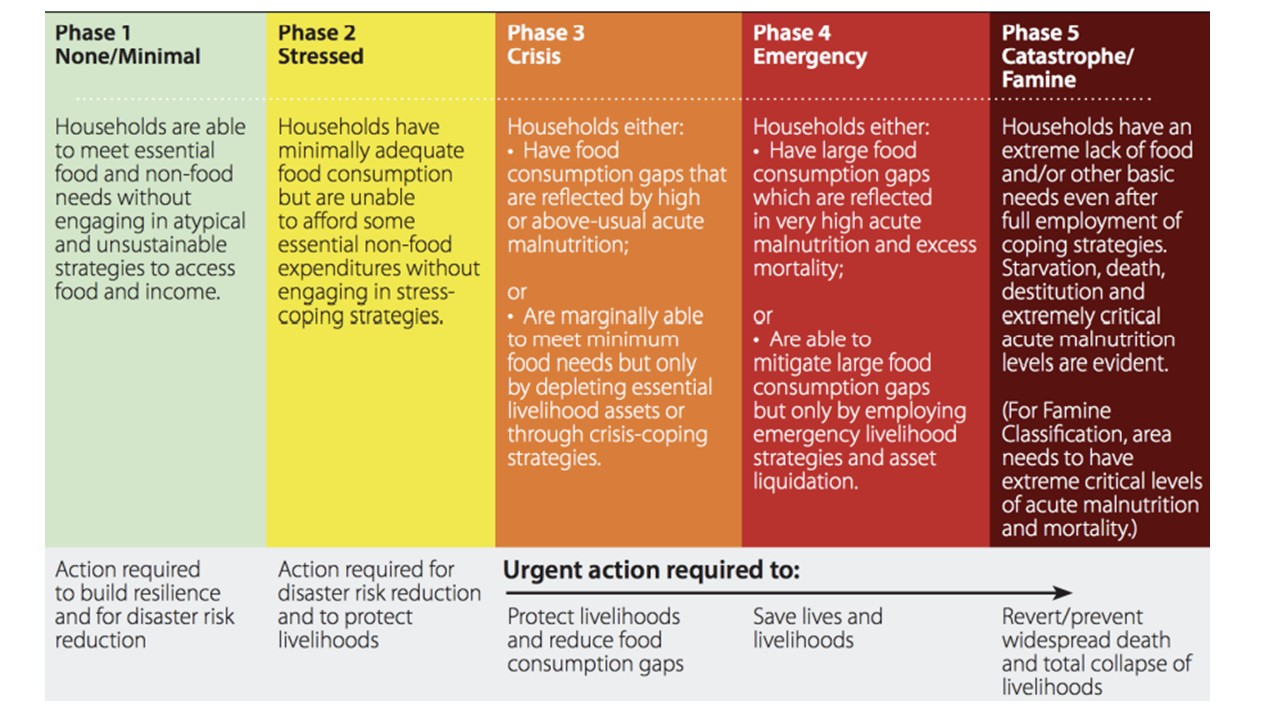 Subscribe to see more content like this