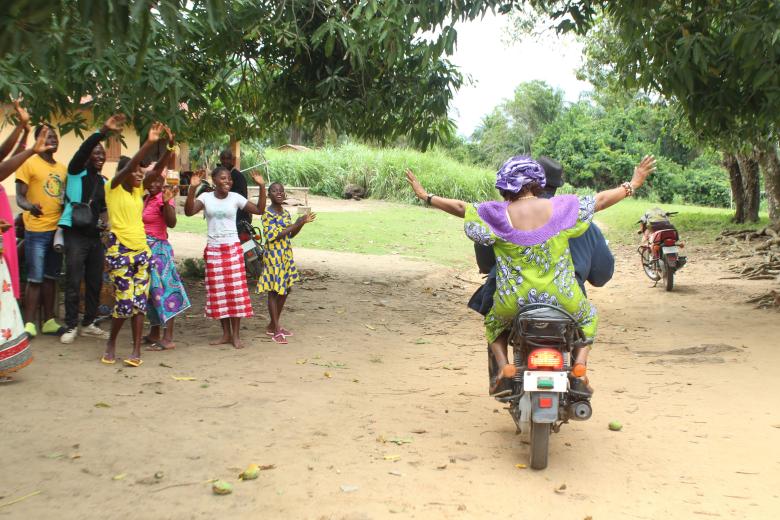 From the home to parliament: Locally-led change for women's participation
Lauren Van Enk and Mark Mutai reflect on a USAID-funded programme that equipped Sierra Leonean woman to address gender-bases violence and build the confidence and skills to enter politics.
Read the report: Women Empowered For Leadership & Development: A Gender Equality and Social Inclusion Promising Practice here
She is known simply as "Mummy Lolloh" among her constituents, scores of whom call out to her as she rides through the community. Emilia Lolloh Tongi of Sierra Leone was convinced the government could do more for her hometown, with its lack of proper medical and educational facilities leading to high maternal mortality and limited education opportunities for the youth. "My hometown had been forgotten by the government for 61 years," she explained.
Despite her inexperience in politics, Lolloh decided to run for Member of Parliament in Constituency 001 in the Kissy Tongi Chiefdom as an independent candidate in a male-dominated field. Lolloh was able to navigate traditional barriers that kept women out of politics in Sierra Leone with the help of the Women Empowered for Leadership and Development (WELD) project.
Funded by USAID between 2014 and 2019, the WELD project worked to address social and cultural barriers to women's civic engagement and economic advancement. Working collaboratively with multi-sectoral partners and with the government of Sierra Leone, the project promoted gender-sensitive planning and monitoring, and mobilised women-led civil society organisations.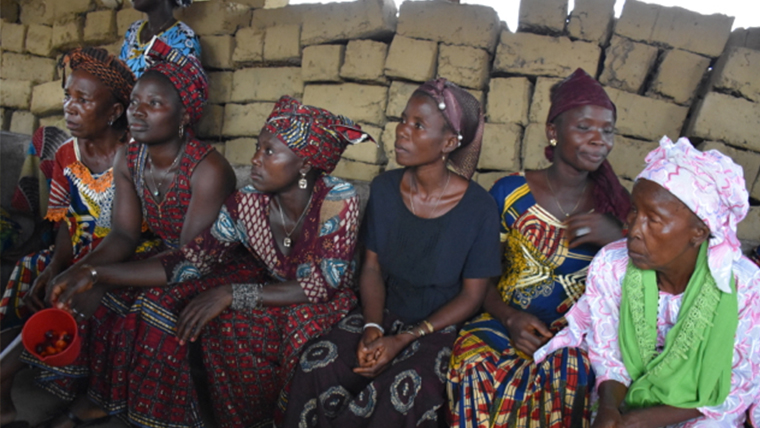 The project involved women, including those with disabilities, at the city, district, and national levels. It was implemented across seven districts by a consortium of four organisations Action Aid International Sierra Leone, Advocacy Movement Network, Network Movement for Justice and Development and World Vision Sierra Leone which acted as co-ordinator. The project also promoted a savings group approach, via World Vision's Savings for Transformation, to economically empower women, and worked with community-based civil society organisations to advocate for reduction of gender-based violence especially violence against women in elections.
A challenging context for women
Sierra Leone is a tropical country located in West Africa on the Atlantic coast between Guinea and Liberia. It is one of the least developed countries in the world, and has a population of nearly 8 million people where 58 % of them live in rural areas and 53 % living below the income poverty line. In 2020, the fragile states index for Sierra Leone was 84.4, indicating a "high warning" on state fragility.
An estimated 62% of women age 15–49 in Sierra Leone report having experienced physical or sexual violence. As well as facing the burden of high levels of sexual violence and exploitation, women in Sierra Leone have also endured political, social, and economic marginalisation. Negative gender and social norms have condoned gender-based violence and hampered female participation in governance and socio-economic development. Women also are disproportionately affected by poverty and lack of decision-making power. In addition, there is an unequal burden of socio-economic hardships borne by women and girls.
As a result of the WELD Project, women in local communities including those with disabilities, were elected to various political positions including section chiefs, members of parliament, councilors, mayor, deputy mayor, and district chairperson. A number of the women were appointed to leadership positions for the first time in the history of their localities, and they are creating long-lasting change in their communities.
These women include Adama, now known as the Iron Lady, who did not let blindness keep her from political office; and Zainab, a teacher whose confidence and ambition grew following her involvement in the Savings for Transformation programme, followed by the WELD project. "I began mingling with political party officials," she said, "and soon I had the desire to contest the local council elections. After the training, I…subsequently won the election. I received further leadership training from the WELD project so that I would know how to perform in my duties as a councillor."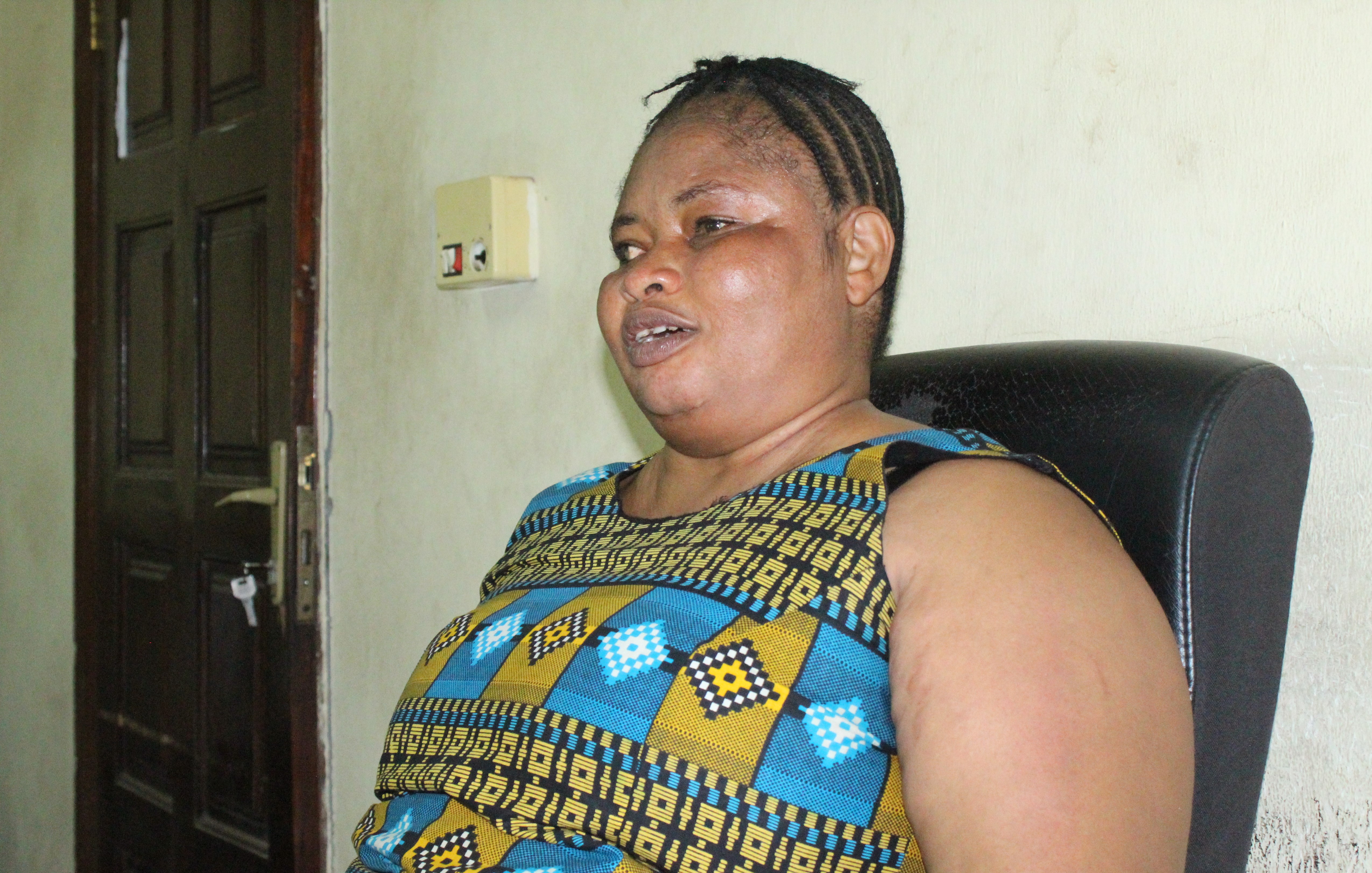 Overcoming barriers to participation
The new female leaders were supported by a network of male champions comprised mostly of politicians who also served as advocates of gender equality. They supported female aspirants through mentorship and coaching and played a great role in reducing the risk of community backlash to women's political and economic empowerment. Radio discussions were key to convincing community members, especially men, to vote for women. Radio programs led by civil society organisations addressed gender-based violence and provided women with free airtime to share their manifestos.
The male champions also protected women from election violence by speaking to police and traditional leaders to protect women, especially from secret male-dominated societies that, at times, would intimidate female candidates and interfere during public campaigns. Civil society organisations also mobilised youth to accompany and protect female candidates from electoral related violence before, during and after the elections.
These activities created an enabling environment for political participation and campaigning for female political aspirants and reducing violence. Numerous women-led groups were also formed at the community level to address matters of sexual and gender-based violence. When a case was reported, the women-led group mobilised to ensure that a full investigation was mounted. "When there is an issue, the women have started coming together to provide solutions," says Councilor Juliette Mambu of Ward 99, Constituency 030.
Female participation and decision making is critical for eliminating gender-based violence and realizing sustainable, inclusive development. When women have agency and financial autonomy, it shifts traditional power structures.
Still going strong.
Several years on, champions have continued to support the female councilors in their advisory capacity, maximising their level of influence. With their help, and with the training from WELD programme, these women are ushering in a new kind of local leadership in Sierra Leone. These ordinary, extra-ordinary women have been inspired to create their platforms for advocacy and address issues in their communities that they would have previously not considered their responsibility.
Learn more about World Vision's work in Sierra Leone here
Lauren Van Enk is the Technical Advisor for Locally-led Development at World Vision US, and Mark Mutai is Design, Monitoring and Evaluation Accountability Manager at World Vision Sierra Leone.
Subscribe to see more content like this