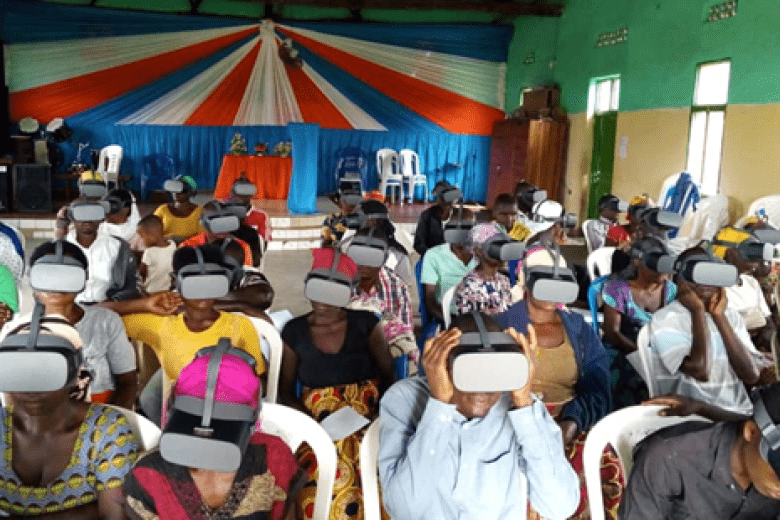 The Metaverse? We already use VR to grow maize.
Aimable Nsengiyumva says that virtual reality technology has revolutionised training people in farming crops and animal husbandry. 
12 October, 2022
What do you when you want to train families and communities in development approaches but don't have the trainers or ways to make the training interactive? What happens when COVID-19 stops people gathering training for training sessions?  
In Rwanda we teamed up with XRGlobal and A2G in Kigali, bought 700 virtual reality headsets and produced digital content that trainees could 'play' using the headsets. The headsets and mobile phone combined meant community members could self-train without having to gather at a training venue.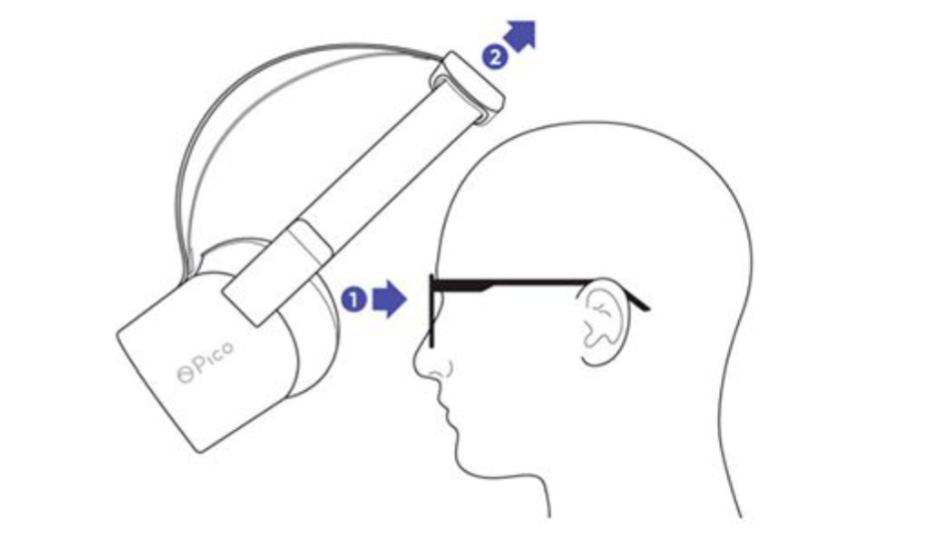 Imagine having more than 60,000 people from the poorest households in Rwanda that you want to put through World Vision's Ultra Poor Graduation programme to help them find their way out of extreme poverty. They first need to take our Empowered World View training, which helps to challenge graduating participants' perspectives on the root causes of poverty and on wealth creation principles. This training, followed by livelihood technical training, needed to be completed before they could receive seed capital, which they would turn into profit to help their families in a myriad of ways.  
Traditional methods would see these people having to attend several training events and staying overnight. They would have to try and stay engaged in the training, remember what was said and do their best to equate drawings and diagrams with the reality of business and farming.  
But, using headsets and the virtual reality content people in rural areas can hear direct from qualified trainers, see illustrations and diagrams, and interact with content themselves. As virtual trainers explain value chain development, trainees are able to actually see how other farmers' groups have applied farming techniques without having to leave their homes. They can 'walk through' farms and see it all for themselves.  
The training content used in Virtual Reality is from World Vision training materials originally in a PDF or PowerPoint format. The service provider and World Vision's technical team developed a storyboard that guides shooting in the field. The VR interactive training has been developed using 360 high-resolution camera technology and 3D modeling. The training was then delivered to Android and/or iOS mobile platforms for VR visualisation. This course content is hosted on World Vision's existing VR headsets and can be accessed both online and offline.  
Currently, about 60,000 people in Rwanda have been trained using this approach, resulting in a 66% reduction in time to training and a 2x increase in retention with an overall decrease in lifecycle training cost. Not surprising given VR training is so immersive and engaging.  
So far, World Vision Rwanda has produced and used training materials for three programmes: Empowered Worldview, maize cultivation, and pig farming. A fourth on horticulture is under development as well. So far, over 60,000 beneficiaries have been reached with Empowered World View Virtual Reality training, and 2,790 of them were trained on compassionate care for pigs on smallholder farms.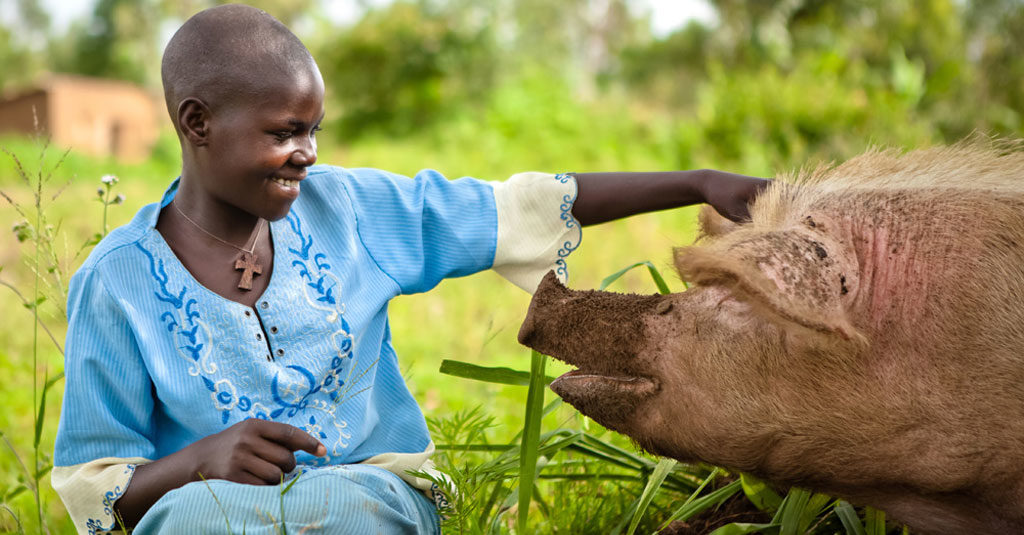 The following are some of the advantages of VR compared to the ordinary training of participants and a facilitator in a room: 
Standardisation of the training content: The danger of poor quality trainers is negated by having one virtual trainer who delivers the same content to all participants.   
Scalability of the content: The digital content is standardised and it can be used to train thousands of participants for years until it is updated at a minimal variable cost. VR fits well with Graduation projects like the Ultra-poor Graduation (UPG) and Building Secure Livelihood (BSL) where a big number is targeted with one training topic. 
Increased focus and hence retention: With VR headsets, the learner's attention is focused on the training – they are less distracted than participants in normal in-person training events.   
Fewer training costs: Using the VR system we avoid the cost of renting a training venue, of transporting participants to and from the venue or study visits sites, and we save money on facilitation and accommodation fees for trainers – a big plus for a charity.  
Technical training fits well with this technology: Training that requires technical demonstrations and practices suits this technology. Given you have filmed all the demonstrations, diagrams and examples you always know the participants are seeing exactly what they need to.  
Of course, there are downsides to every new training approach. The headsets need to be charged for a day before the training, and if you are working with a larger group it can take time to set up the headsets. The initial outlay is not cheap, given the cost of the headsets and filming the content. VR headsets also need to be cleaned, recharged, before other trainees use them. Virtual Reality content requires a lot of rigorous preparation. Also, interaction with the trainer is limited to the recorded content. When VR training involves groups of people, we mitigate this by encouraging peer learning dialogues and reflection among graduating participants. 
  There is no doubt, though, that VR training is the way of the future and so World Vision in Rwanda is planning to use VR to deliver training courses in more than just pig farming. Courses on livelihood; water, sanitation and hygiene; and nutrition programming may include:  
Mindset change and Life Skills Development  
Producing more digital content on farming practices including planting, weeding, harvesting, and post-harvest handling activities.   
Producing digital content on various animal husbandry.  
Producing content for agri-business principles and practices.   
Producing content on child feeding and hygiene basics.  
Learn more about World Vision's economic development work here  
Aimable Nsengiyumva is Technical Programme Manager at World Vision Rwanda.
Subscribe to see more content like this