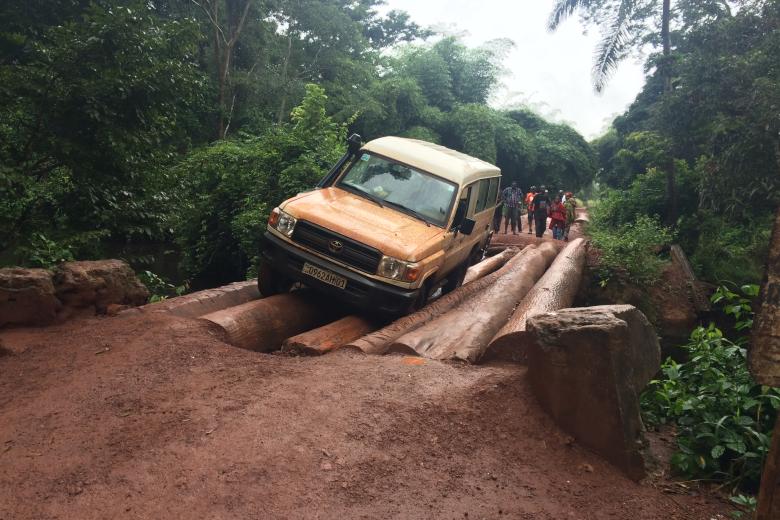 Seeing into the fragile future: A certain challenge in an uncertain world
By Johan Eldebo
Certainty and agility are two of the more commendable principles that the many of us aspire to, inside and outside of the humanitarian sector. We strive through evidence, data and analytics to be more certain about our impact and to grow our understanding, and we strive for more agility to meet fast-changing needs.
But what happens when you have to act before you can be certain?
The pandemic experience has made everyday things harder and more uncertain, and thus the fragility of life has become more apparent for many of us both personally and professionally. This is not my happy place – I am a fan of being able to make well-informed decisions– but uncertainty is so often our reality, and COVID-19 has made this even more prevalent.
During this pandemic there has often been a temporal distance between the need to act and certainty about what action is actually necessary. Travel restrictions have changed at short notice in most countries multiple times, domestically and internationally.
And while few people believe in travel certainty this year, travel still happens. In the past year, travellers have had more experience in agility, flexibility and forecasting than they ever wanted.
Similarly, humanitarian agencies like World Vision have maintained operations, staff safety and agility by attempting to navigate the constant change through planning and anticipation.
Forecasting and forecast-based actions are essential because certainty often comes too late. Knowing this, and embracing this, led us to try to create something resembling a crystal ball. And we have, within reason and with plenty of caveats and nuance. 
The Fragility Forecast is managed by a multi-departmental team that seeks to do that for an internal quarterly publication. The Forecast consists of an overview of a small number of high-level developments that are likely to happen and be of operational relevance to the organisation's humanitarian work.
By surveying available secondary data and combining that with the insights from a team of diverse contributors, the forecast is one piece of the puzzle to work in and with the uncertainty around us. It will not give us every answer, but will hopefully help us ask some good questions about the future.
More than a year into the pandemic, there is still precious little certainty, but an ever-increasing need for action and anticipation. Spikes in conflict, droughts, catastrophic impact on people's livelihoods, increasing vulnerability of children, all mean our ability to be agile is a must.
World Vision's approach to navigating through includes collective planning, training and preparation. This is often done informally in many countries and departments, while also being formally conducted through a variety of procedures and approaches. Continual and collaborative context-monitoring, scenario planning, risk assessments and the Fragility forecast are some of the organisation's steps on this. This enables agility and flexibility. Culturally, this means maintaining the margins to be as ready as possible to act without being fully certain what the future will hold.
Operationally, this means being ready to support food deliveries for displaced people who have not yet arrived while not necessarily actually buying the food. It means having pre-positioned supplies for a cyclone that is likely coming but may not, and ensuring those supplies have a long shelf life. It means conducting security and crisis management training for staff while hoping and planning for a future where those skills will never have to be used.
It's not just about the end result, either. This work is influencing the means as well. From a process perspective these methodologies don't just to create a product, but also a culture of collaboration as a result of the participatory process. This is to ensure that the rich diversity of insights in the organisation can first inform the content, then work together on the implementation from a position of shared understanding. There are many initiatives that aim to do this within World Vision, including our Fragile Context Programme Approach, and the Fragility Forecast.
The fragile contexts where the most vulnerable children live are likely to become more turbulent in the coming years, and the operating environment increasingly volatile and unpredictable. In such settings our organisational tolerance of ambiguity and culture of flexibility will be essential for the safety of our staff and to be able to respond and be relevant.
Johan Eldebo is World Vision's Regional Security Director for Southern Africa. Follow Johan on Twitter @johaneldebo
Subscribe to see more content like this