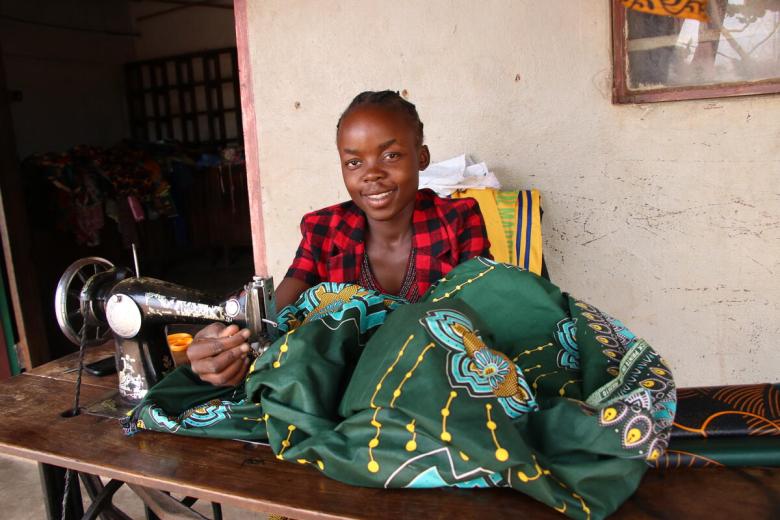 Skills are how we turn talk into action
By Dr Patricio Cuevas-Parra
It's World Youth Skills Day this week. If you haven't heard of it before, the UN declared every July 15 a day to open a global debate around how young people's skills are pivotal for employment, decent work, and entrepreneurship.
This year has me reflecting on the importance of supporting children and youth with the skills, tools, and knowledge needed to realise their rights outlined in the UN Convention on the Rights of the Child (UNCRC). I've spoken to hundreds of children all over the world, as part of my work and research, and I can tell you that skills have an impact far beyond what we might initially think.
There's a well-rehearsed position that recognises that children's right to participation cannot be considered as disconnected from the agency that exists in every person, and that we must provide children the basic skills needed to exercise their actions based on their will. Within this discussion, children's capacity intersects with the skills and opportunities that enable or restrict their agency. For instance, the UNCRC outlines a number of participatory rights that are inherent to all children, but these rights should not be seen solely in relation to legal entitlements, but rather as the combination of a number of factors that required to be in place in order to meaningfully and ethically realise these rights.
The right to participation does not exist in simple ways. This concept needs to be unpacked and supported by strategies that equip children with the spaces and skills they need to be agents of change.
When I speak with children and young people from countries like Ghana, Bangladesh, and Syria, they tell me that the outcomes of their engagement in community-based activities depend on skills and knowledge that they learn from each other and those that they receive from adults and organisations. They point out that despite the fact they have natural social and leadership skills, many other skills need to be acquired in order to have a rewarding experience and positive outcomes whilst engaging in collective activities.
The skills children and young people tell us they need are transferable skills, including decision-making, group facilitation, conflict resolution, negotiation, communications skills, and teamwork. Children tell me that when they learn skills and knowledge that they did not have before, they feel more confident and build a sense of assurance in their abilities. They talk about how these new skills are vital to equip them with knowledge and self-reliance to engage and interact efficiently with their peers.
When I met Syrian refugee children in Jordan and Lebanon, they talked about how participating in workshops provided them with new skills, and this was conducive to feeling listened to, valued and respected. It's powerful and moving to listen to children like them talk about how new skills and tools give them a sense of self-esteem and self-confidence, and they feel more empowered – and that their views matter. They said that their engagement in workshops where they acquired new skills helped them cope with the pain, sadness, and grief they had experienced. 
Without the skills, knowledge and tools they need, children's right to participation can slip into nothing more than empty rhetoric. I know this from my experience, and because ther is an extensive body of evidence that shows that positive processes and outcomes of participatory initiatives are intertwined with a large variety of skills, knowledge, and ideas. So, will we follow the evidence and really prioritise skills training for young people?
Dr Patricio Cuevas-Parra is World Vision's Director of Child Participation and Rights. Follow Patricio on Twitter @PatricioCuevasP
Subscribe to see more content like this