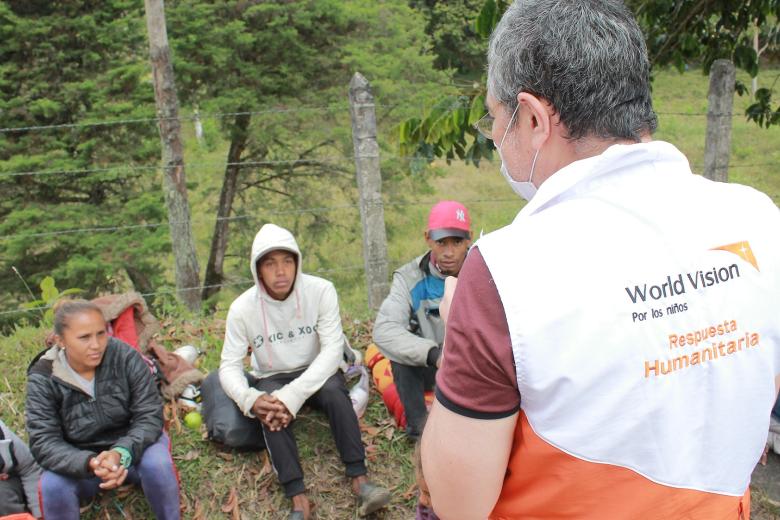 Want to be resilient? Be prepared to invest
Frances provides insight into how organisations and individuals need to be willing to prepare for and fund the unknown unknowns.
Frances Andrews is Regional Security Director, Middle East & Europe at World Vision
How resilient are you? What does that even mean? Being seen as resilient has become a badge of honour, a test of character, or a litmus test for how prepared or able you are as a person, operation, department, organisation or even as a country.
Covid-19 has given the term "resilience" a resurgence in our vocabulary. Be it personal, operational, departmental, organisational, local, or national, "resilience" has become the watchword of 2021 and a mark of whether plans and processes are in place to recover from adverse events and continue as usual (or as close to that as possible).
I believe, however, that it is also an attitude and mind-set. More than merely the "stiff upper lip" which us Brits know and love, resilience is about endurance, persistence, and adaptation. Ensuring that we, as humanitarians, approach the increasingly uncertain and volatile world we inhabit with caution, care, and creativity is an essential part of resilience.
It starts with avoiding boiling frogs.
Resilience is enhanced by the ability to anticipate future need and look ahead, but this takes investment. Knowing what we may face in the future helps us prepare, but even with the best data, analysis and decisions available, we cannot always predict what will happen, which is why flexibility, agility, and adaptability play such vital roles in resilience.
Resilience is also built when individuals and organisations are able to identify and acknowledge a change in circumstances, and actively and meaningfully respond. It is all too easy to find ourselves as the proverbial "boiling frog" unable to recognise the water getting hotter until it reaches boiling point. When we become accustomed to challenging contexts and do not recognise the shift in the environment, we fail to find different and novel ways of working. When this happens, people and programmes are put at risk.
This is why resilience matters in our work. Because it is often the difference between being able to reach vulnerable children and families when they are most in need, or not. 
Funding resilience for longer-term gain in the region I currently work with, the Middle East and Eastern Europe, means enabling organisations like World Vision to bring the ideas of collaboration, future-proofing, and innovation together to better prepare our security teams and strengthen their resilience, as well as that of our programmes and operations.
But as important as it is, securing funding for this work is not always readily available. Our security teams are accustomed to operating in fragile, complex, and challenging contexts, but sustainable funding means they can be better positioned to support sustainable programmes in volatile environments through flexibility and adaptability of both capacity and capability. 
One way we are trying to do this more in World Vision is through ensuring those applying for grants build security funding into proposals. For our security experts, this can mean going outside our comfort zones - we are a sector of practitioners who would rather do than talk about what we do! - and finding ways to show the value of security activities within a programme. For our grants teams, this means actively acknowledging the value of security in programmes and the needs of a security team. 
We are seeing this work in areas like security training. When a new programme starts - for example, in a new area like North Central Syria - we need to provide context-specific security training for our staff and partners, so we should incorporate this into our programme proposal from the outset. This is a win-win as donors feel more confident that our staff and programmes will stay safe if they have training, and our programmes benefit from not having to find training funds out general budgets. Essentially, resilient funding for security can increase resilience within programme security and, therefore, overall programme resilience. Resilience breeds resilience!
It is essential to ensure that security is not only adequately funded for the current situation but also appropriately funded for the "unknown unknowns". By requiring flexibility and adaptability within volatile contexts, we can better ensure that programmes are able to stay and deliver in the event of a deterioration in a security situation - the time when children and families need us the most.
Frances monitors and provides technical guidance, advice and support for some of the most complex and fast-changing operating contexts in the world. With a decade in the industry, she is an emerging sector expert in dynamic humanitarian security management, the role of gender in security, and the changing face and nature of security delivery.
Subscribe to see more content like this