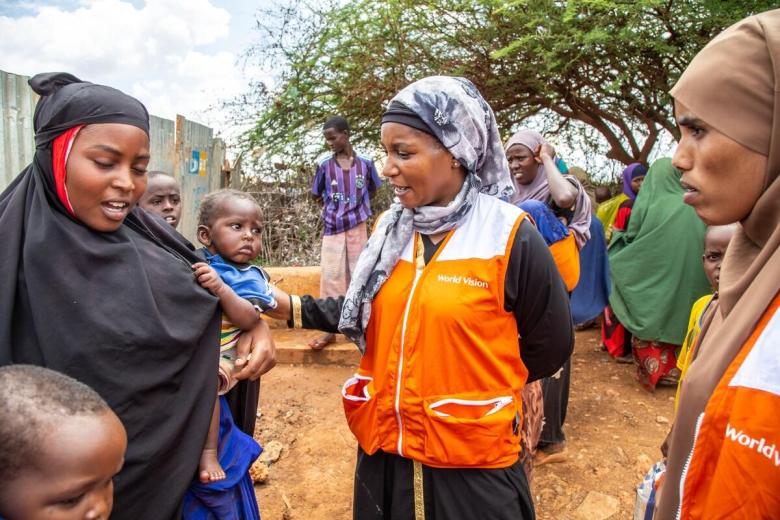 Why humanitarians must push for more
World Vision's Global Hunger Response Director Mary Njeri has witnessed the harrowing reality of suffering children in places like Isiolo, Kenya, and Baidoa, Somalia, highlighting the pressing need for united, flexible efforts to address the escalating global hunger crisis.
As the director of World Vision's Global Hunger Response, I am intimately connected with the plight of suffering children. My previous visits to Isiolo, Kenya and Baidoa, Somalia, have left haunting images of severely malnourished children and the most vulnerable families etched in my mind.
Yet, the weight of unanswered questions consumes me even more:
How can leaders ignore children's basic needs, leaving them to suffer?

Why must humanitarians be shackled by bureaucracy, hindering our ability to respond to crises swiftly?

Why does assistance, however little, consistently arrive too late to save those in dire need?
In the face of these challenges, we, as humanitarians, must push for more, even in the most desperate circumstances, because, today, 360 million people worldwide are in need of humanitarian assistance – up 30% since the beginning of 2022. Yet, as the expected global economy slows down amidst monetary tightening in advanced economies, this will only further contribute to the overall reduction in donor support for humanitarian response plans. A snapshot of global response plans appeals shows that less than a quarter – just 24% – have been funded, yet we're more than halfway through the year.[1]
As a result, people's ability to meet their basic needs has been severely compromised, and their overall resilience weakened.
Despite a modest drop in the number of people experiencing 'emergency' and 'catastrophic' hunger in 2022 – from its high of 50 million to 35 million, thanks to critical action taken – the number of overall people affected by acute food insecurity continues to grow, its progress hindered by rising food and energy prices and the ongoing war in Ukraine, and billions of people now lack access to an affordable, healthy diet, particularly in Africa, Western Asia, and the Caribbean. Also, recent projections by the Food and Agriculture Organization (FAO) and World Food Programme (WFP) warn that, even though fewer people are enduring IPC 5 'catastrophic' conditions, this phenomenon continues to spread. Without urgent intervention, nine countries[2] (up from seven in May and five in January 2023) either already have populations in IPC 5 or are at risk of their contexts deteriorating into this condition by November 2023.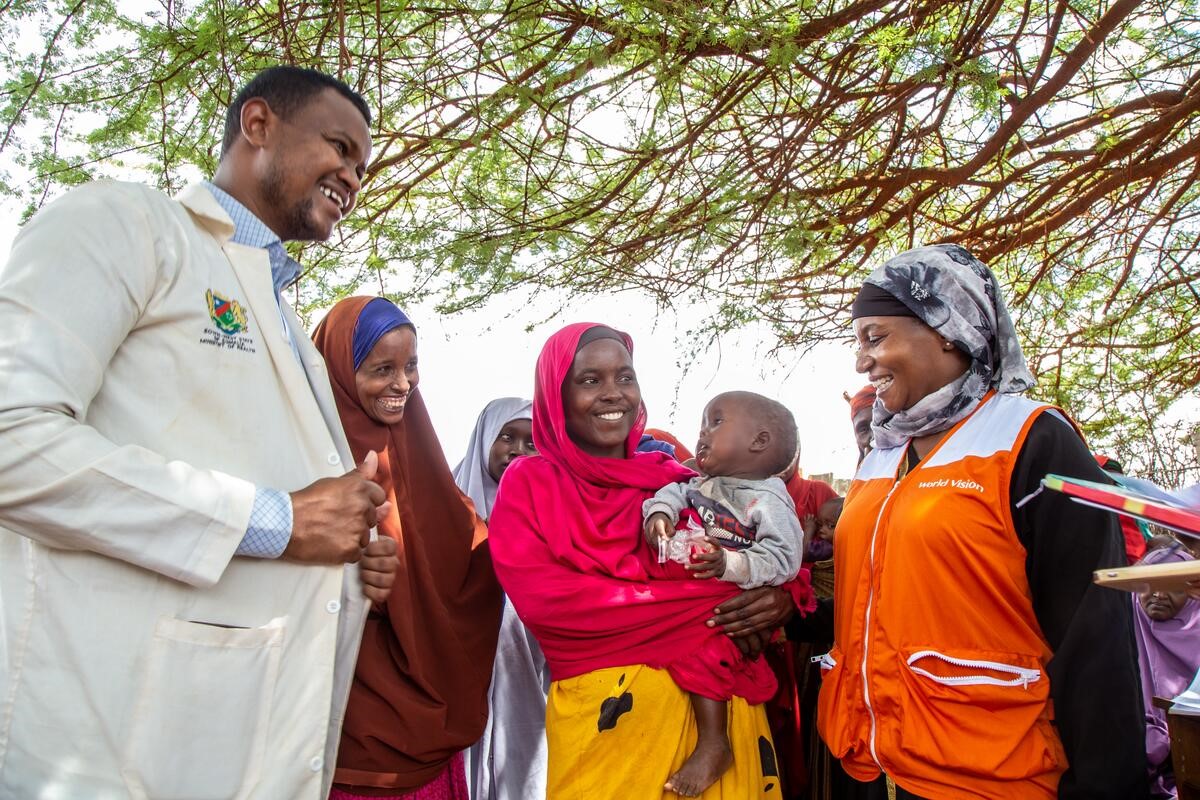 I am blessed with the opportunity to represent World Vision and remain driven to ensure we provide 'life in all its fullness' for every child. This commitment holds true across the organisation, even in the face of desperation.
Over the last decade, World Vision's humanitarian work has increased to nearly half of our operations (48%). Last year, nearly 1 in every 5 people (19%) reached globally with at least one form of aid (29.6 million out of 157 million) received it via World Vision.
Yet we cannot do it alone. Only together can we create a global force for good, transcending borders, backgrounds, and beliefs to uplift the most vulnerable, fostering unity in our mission for humanity.
1) Let us set aside political agendas and prioritise the well-being of the most vulnerable, especially the youngest children. Focusing on their needs allows us to find flexibility and compassion in rigid bureaucratic processes that delay swift responses to worsening crises.
2) Donors play a crucial role in shaping the humanitarian response. It is time for them to rise to the occasion and provide scaled-up, flexible, and multi-year funding to organisations at the forefront of global challenges, like the hunger crisis. Supporting our efforts enables us to deliver immediate life-saving assistance and build resilience against future shocks. Through their contributions, we can address the urgent needs of those affected by hunger while creating sustainable solutions.
3) As humanitarians, we have a responsibility to actively engage with affected communities. Let us foster greater transparency and accountability in our work to establish a stronger sense of trust. Let us also continually seek input from the societies in which we operate so we can create interventions that are inclusive, context-specific, and holistic.
By setting aside agendas, mobilising support, and centring affected communities, we can create a world where no one is left behind, saving hundreds of thousands of lives. As we honour the unsung heroes who tirelessly serve others, let us remain steadfast in our mission to make a lasting, sustainable difference for the world's most vulnerable. While I acknowledge I do not hold all the answers, I wholeheartedly believe that with a strong, united front, all of us in the humanitarian space can build a brighter future – #NoMatterWhat.
Learn more about World Vision's Global Hunger Response here, and its work in Somalia here. 
Mary Njeri is the award-winning director of the World Vision's Global Hunger Response. She has over a decade of experience of emergency food distribution, resource acquisition, refugee programming, and supporting communities prepare, mitigate, respond and recover from natural disasters and conflict in all parts of Kenya and Northern Uganda.
[1] As of 25 July 2023
[2] i.e. Afghanistan, Burkina Faso, Haiti, Mali, Nigeria, Somalia, South Sudan, Sudan, and Yemen
Subscribe to see more content like this