The Worsening Protection and Hunger Crises: Central Sahel Requires Urgent Action from Donors
The Worsening Crisis: Central Sahel 
'Back then, we did not have to beg for food.' – Alimatou, a nine-year-old girl who recently fled violence in Mali, recalls life before the conflict. Unfortunately, the insecurity in Mali's central and northern regions continues to cause violence, food insecurity and despair for children and families. 
For more than a decade, the humanitarian situation in the Central Sahel has been deteriorating as a result of conflict, insecurity and climate change. Today, a hunger crisis and the socio-economic impacts of COVID-19 have further exacerbated and increased the vulnerabilities of children and their families. 
Displacement driven by so many complex challenges has cost people their homes, land, livestock, and in return, their agricultural and pastoral livelihoods. 2.5 million people in the Central Sahel have been forcibly displaced over the last decade, with six out of every ten (1.5 million total) being Burkinabe – a staggering 40% increase in the last year. In Niger, the number of internally displaced people (IDPs) in the border regions increased to 53% in the last year alone. And in Mali, over 400,000 people are displaced inside the country – a 30% increase from the previous year. 
Thirteen million people need humanitarian assistance in the Central Sahel, with an astounding 5.2 million people experiencing food insecurity (IPC levels 3+): 2.87 million in Burkina Faso, 1.31 million in Mali, and 1.05 million in Niger. The situation only worsens as food prices rise and access to food, water, resources and services become scarcer, resulting in conflicts between host and IDP communities, and increased vulnerability to violence, particularly for women and children. 
Simply put, the lack of basic necessities is fuelling the protection crisis we see today, with the youngest and most vulnerable girls and boys suffering the most. Deliberate attacks on education are increasing, impacting students, teachers and communities – currently 5,574 schools in the Central Sahel are closed or non-functional (with 3,280, more than half, in Burkina Faso alone), with the COVID-19 pandemic only further interrupting more children's studies. Currently, one in eight primary school-aged children in Mali do not attend school, and of those enrolled, only one third are girls.6 As a result of this limited access to education in the Central Sahel, girls and boys of all ages are at heightened risk of violence, exploitation and rights violations. Gender-based violence, early marriage and other harmful practices against women and girls has increased their vulnerabilities significantly. Children, especially boys, are increasingly vulnerable to recruitment by armed groups. Every day these girls and boys go without the essential services they need for their health, development and safety, is another day that their future is at risk. 
Amidst this chaos, it is inevitable that hunger continues to rise. In Mali alone, the number of people facing hunger has increased nearly threefold over the last year, with the impacts of rising insecurity, droughts and COVID-19 plunging a record 1.3 million people into a food crisis in 2021. These are the highest levels of hunger recorded since the beginning of the crisis in Mali in 2012. Projections indicate a further 58% increase in the number of food insecure people in Mali in 2022, with female-headed households already experiencing twice as much poverty and food insecurity as others.  
Without urgent action, more than 1.9 million people in Mali will be facing a food crisis in 2022 (CH Projection), with young children among the most impacted. Today, more than 767,770 children in Mali are malnourished, and stunting affects 30.4% of children under 5. Yet, as a global humanitarian community, donors are not reaching the targets to respond to these exceptionally great needs. The 2021 food security response in Mali was just 25.4% funded in 2021, with the overall humanitarian response only 38.1% funded.
Finally, political instability and rising insecurity in Burkina Faso, Mali and Niger has created further volatility, worsening the humanitarian crises in each country. For instance, we can expect this, coupled with the new sanctions imposed in Mali in response to the postponement of elections, will cause the humanitarian situation to deteriorate further, disproportionately impacting the most vulnerable. This heightened insecurity and instability has forced World Vision to adapt our ways of working and impacted our ability to reach communities in need. 
 World Vision's commitment to the people of Central Sahel  
With more than 30 years present in the Central Sahel, World Vision works to holistically strengthen the resilience of the most vulnerable children and their families through advocacy, partnering and programming within our main sectors of intervention at the local level which include education, child protection and participation, health and nutrition, livelihoods and resilience, and water, sanitation and hygiene. We continue to face many challenges delivering critical humanitarian aid to children and families in the Central Sahel, but we are overcoming these by creating a collaborative culture between diverse groups through community-level interventions, including faith and development programmes, like channels of hope and celebrating families -- all with the aim of achieving peace and reconciliation. We are committed to building the capacity of faith leaders, who have played a crucial role in reducing conflict in communities and negotiating humanitarian access. Yet humanitarian response is only one element of support desperately needed in this complex and interlinked context; it is also essential to increase investment in Sahelian resilience and collaboration across the humanitarian-development-peace nexus.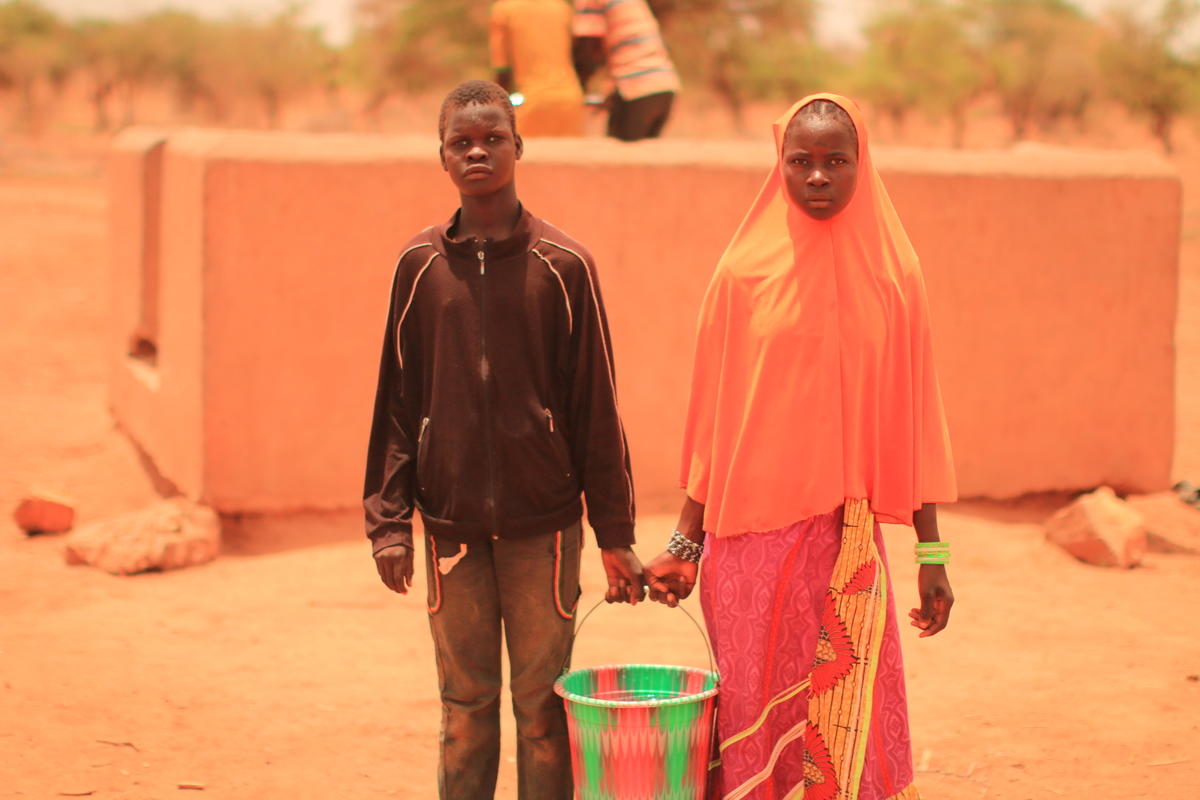 Challenges for Humanitarian Actors: Call to Action 
Across the Central Sahel, 13 million people are in need of humanitarian assistance (3.5 million in Burkina Faso, 7.5 million in Mali, and 2 million in Niger). As a humanitarian and development organisation, World Vision faces many challenges to reaching the most vulnerable with basic goods and services – but the most serious challenge we face is in accessing sufficient, quality funding to meet the enormous needs. Massive funding shortages remain. To adequately respond, it will be essential that the 2022 Humanitarian Response Plans, requiring a total of $1.61 Billion for the region ($561 million in Burkina Faso, $576 million in Mali and $475 million in Niger) are funded and donor commitments are fulfilled.
I speak directly to donors here: please do not forget the Central Sahel. Flexible, multi-year funding is urgently needed to respond to these protracted, worsening, complex crises in a comprehensive and efficient way across the Central Sahel. While the plight of these communities rarely makes headlines, despite this period of heightened food insecurity on top of everything, the needs are immense and growing. The international community must stand together and continue investing to serve these most vulnerable groups and support building peace and reconciliation in Burkina Faso, Mali and Niger. 
Carla Denizard currently serves as World Vision International's Regional Leader for West Africa.  She is an international development economist who has 25 years of experience leading and managing large, complex national and regional, private and multi-donor programmes in West and Central Africa and in Haiti
Subscribe to see more content like this