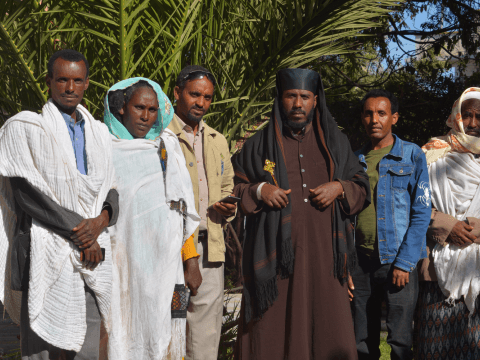 Joint Learning Initiative Partnership
PARTNERSHIP PURPOSE & HISTORY
World Vision has partnered with the Joint Learning Initiative (JLI) since it began in 2012. JLI was formed because its leaders identified an urgent need to build collective understanding of the potential for local faith communities to improve health and wellbeing. The initiative focuses on excellence in evidence, communications and advocacy. As one of the world's leading Christian and community-based relief, development and advocacy organisations this was a natural partner for us.
 
OVERVIEW OF KEY COLLABORATIONS
For the past seven years, World Vision has been intimately involved with JLI's efforts to build evidence on the role of faith-based organisations and local faith actors in the areas of anti-trafficking and ending modern slavery, addressing gender-based violence, helping refugees, and ending violence against children—a World Vision global campaign priority.
World Vision has been significantly engaged in the Initiative's hubs on these areas. Work by the hubs has included all the research briefs for the Children on the Move conference that served as the foundation for the Children on the Move coalition. There have also been scoping studies on HIV and conflict and with  
Since then, World Vision has co-hosted the Local Humanitarian Leadership- Amman: The role of Local Faith Actors in implementing the Global Compact on Refugees. We also co-hosted a conference on Localizing Response in 2017. All these are focused on learning best practices coming from local faith actors in responding across different sectors.
 
BETTER TOGETHER
The partnership with JLI is a great example of how working in coalition, case studies, best practices, learnings and more with other groups and organisations can build everyone's knowledge and capacity. Our advocacy for issues that matter to children worldwide has been strengthened through opportunities to speak through JLI policy briefs, networks and side events/opportunities. Our work has benefited from what we have learned from what other members shared; not just from the Christian faith, also Muslims, Buddhists, Hindus and many more faith communities.