In Pakistan, especially in rural areas, power shortage is one of the major issues. Besides, many other constraints in getting quality healthcare, power shortage also makes it difficult to provide medical care to the local communities especially at the time of extreme weather.
The Rural Health Center (RHC) Manga Mandi is based in District Lahore of the Punjab province. The RHC has an average Outpatient Department (OPD) of 450 patients per day. Like other health facilities, this RHC also had severe electricity shortage which made it extremely difficult to serve local communities and children with critical medical care. The power shortage often made it difficult to run the critical health units within the RHC which put women and children in vulnerable situation. The area in which the RHC is located faces peak summer temperature which ranges up to 45 Degree Celsius and electricity load shedding made it extremely challenging for patients to wait for their turn and get medical care. Those in need of emergency service like operations were even more vulnerable to cope with the extreme weather situation .
Keeping in view the need of equipping health facilitates with sustained power supply and enables them to serve local communities more efficiently; LG Korea and World Vision Pakistan equipped one of the RHCs Manga Mandi with renewable energy facility, in collaboration of Department of Health, City District Government, Lahore
.
To improve efficiency and delivery of health services through solar powered health center, hybrid system[1] of 10 KVA was installed in November 2016. This system is providing uninterrupted power supply to 100% emergency services at RHC and support major OPD functions. In addition to these services, Incubator, ECG machine, Sucker machine, Baby warmer microscope, Nebulizers and Inverter based ACs are now operational 24/7. This intervention has increased the OPD of the RHC as well as the satisfaction of the patients visiting the health facility. Overall, this intervention will directly benefit around 25,000 to 40,000 community members
.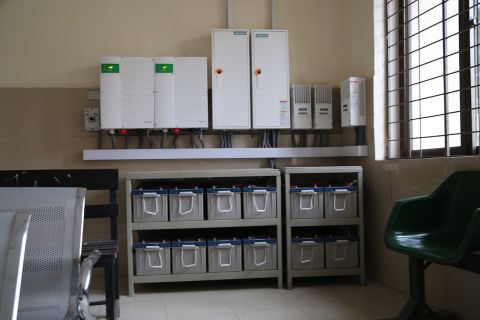 This LG Solar Powered Rural Health Center was inaugurated on Feb 23, 2017. The ceremony was attended by large number of officials from health department, LG, WVP, media, RHC staff, and representatives of Health council and community members. During the inauguration ceremony, World Vision also signed a MoU with the Government Health Authority Lahore and handed over the project to the health department. The project is a big success as it is providing improved health services to the vulnerable communities and children, contributing to our aspiration of "Children Enjoy Good Health" through access to efficient and better health services.
Moreover, LG has committed to upgrade 4 additional RHCs, by installing solar hybrid system that will further contribute in enhancing the effectiveness of health care service provision in the area.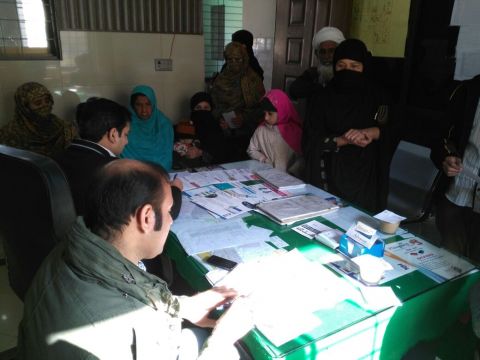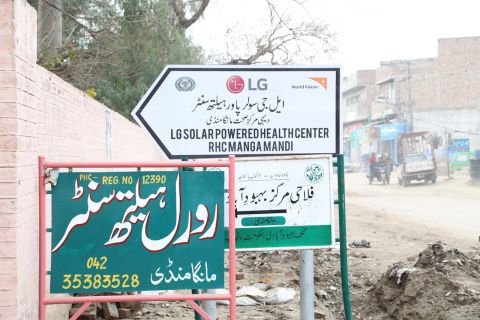 Normal 0 false false false EN-US JA X-NONE
[1]LG Solar(Korean), Mono-Crystalline, 275 W, P Type, 25 yr Solar Panels