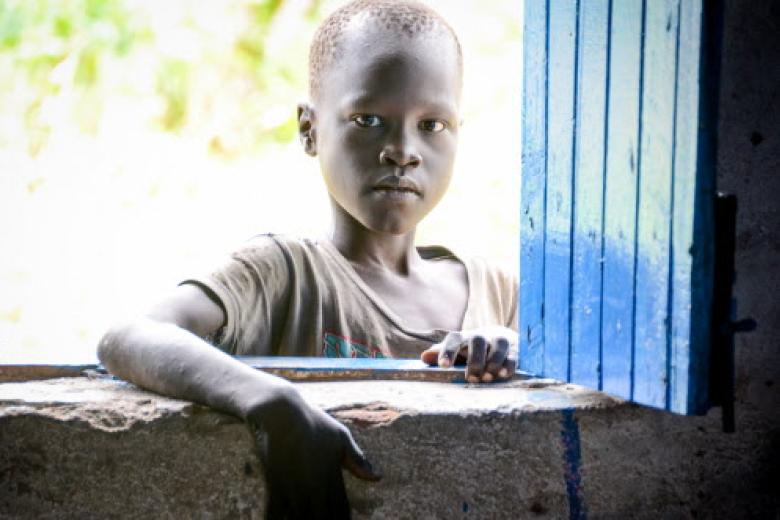 Peace to those on whom His favour rests
Thursday, December 18, 2014
It's hard to imagine a greater contrast than the following two statements.
The first is well-known among Christians. It is from the story of the first Christmas, the exultant song of angels heralding the Christ's birth as recorded by the Gospel-writer Luke:
"Glory to God in the highest heaven, and on earth peace to those on whom his favour rests."
The second comes from a recent edition of the Economist:
"As in every year since 1955, when war first erupted, Christmas time is the start of the fighting season in predominantly Christian South Sudan."
There was a brief flicker of hope when South Sudan became an independent nation in 2011, but it was quickly snuffed out by competing political and military leaders who stoked ethnic tensions.
Two million people are displaced, thousands die every year and children are living in desperate conditions. 
As a result of the civil conflict, two million people have fled their homes, uncounted thousands die every year, children are malnourished and disease runs rampant.
More than 100,000 displaced people are taking shelter in United Nations camps. In one of those, the 'Protection of Civilians' camp near the devastated city of Malakal, I met mother-of-five Veronica. Carrying her youngest child, Joseph, she had come to receive the month's supply of flour, pulses and cooking oil which make the difference between coping and starvation.
She told me how Malakal had been overrun six times by the country's competing armies. It was no longer possible to live there. Every portable item had been stolen.
"When things were at their worst, I prayed that God would remember us and help us," she told me.
"Now, I thank God my children are fine and healthy. My family and I thank God always because he brought us out of fear and to this place where World Vision helps us."
World Vision is the main partner of the UN's World Food Programme for food distributions in South Sudan. These distributions prevented a much-feared descent into famine in 2013.
UN Humanitarian Coordinator, Toby Lanzer, told me that World Vision's rapid introduction of water treatment points and non-food item distributions across the war-torn region also brought an end to a cholera outbreak that could have been horrific. He characterised actions by some of our staff to save lives, while conflict drew near the camp, as 'heroic'.
My visit to South Sudan showed me World Vision's relief work at its most inspiring, but was also a sober reminder that while many of us are celebrating the season when Christ was born, in our homes with our families, many more are suffering and have nothing to celebrate. Join me in praying for children and their families around the world, and especially in South Sudan, that the new year brings them peace.