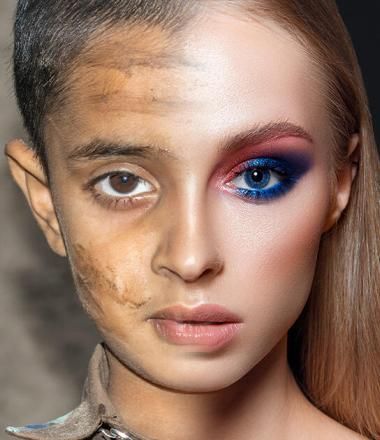 Shady Beauty – The High Price of Beauty
Beauty in the shade:
It's time to see your makeup bag in a new light
You've heard of cruelty-free beauty right?
But what about 100% child cruelty-free beauty?  
THERE'S NO SUCH THING
Take Action
Child Labour and Cosmetics
Right now, children are working in dangerous and sometimes deadly conditions to mine and produce ingredients used in a wide range of cosmetic products, from eyeshadow to body lotion. They are paid less than $2 dollars a day while cosmetic company profits soar. The supply chain is muddy, and it is really difficult to track or check if child labour has provided the ingredients that make up your make-up bag.
What is the relationship between child labour and the cosmetics industry? 
Children around the world are being subjected to unsafe and perilous conditions, and forced into labour to provide essential ingredients like palm oil, cocoa, mica, copper, vanilla, shea, and more for the cosmetics industry.
Nearly 1 in 10 children globally are involved in work to support their families or have fallen victim to trafficking, coercion, or forced labour.  
As the cosmetics industry continues to expand and their profits are projected to reach $716 billion in 2025, it is crucial that this growth not come at the expense of a child's education, health, or even their life. 
TAKE A STAND WITH US
Let's call on cosmetic companies and governments to commit to the improvement of supply chains so that children are not forced to mine and farm beauty ingredients.
How can cosmetic companies, governments and you bring about real change?
Words alone are not enough. We need action! Cosmetic companies must do everything in their power to eliminate child labour in their supply chains. World Vision reviewed the policies of the seven largest beauty companies in 2018, and again in 2022. We saw progress in the documentation of supplier standards, training, availability of hotlines, and audits. However, the same period also saw massive increases in children working to gather ingredients used in cosmetics such as cocoa, copper, mica and vanilla. Improved supply chain legislation has helped improve the practices of companies on paper in recent years, but we're still waiting to see that translate into change on the ground. Child labour levels are increasing. 
 As a consumer you can ask governments and the companies you buy cosmetics from to act before another child misses out on an education, a childhood – or worse, their life – to mine or farm beauty product ingredients.
What can you do to protect children from exploitation by cosmetic companies?
1) Learn more about the issues impacting child labour and educate your friends about the hidden #priceofbeauty.
2) Check the ingredients in your cosmetics bag and ask the companies you buy from what they are doing to keep their supply chains free of child labour.
3) Ask your elected  leaders to enact and/or strengthen the supply chain legislation in you country. 
When Vanilla, Cocoa and Mica become bitter stories of Child Labour
How is World Vision working to protect children?
For more than 70 years, World Vision has been making a positive impact on the lives of vulnerable children through sustainable community development.
We work with communities and make them aware of their rights. We inform communities about legislation, so they know what they are entitled to and can fight for a fair price for their produce
When they have a fair price for their produce they can afford to send their children to school rather than into child labour – World Vision also works with communities to build schools, support students with supplies and provide school meals so that children can go to school, concentrate and learn
We create child parliaments At World Vision we know that children must be listened to and taken seriously. Our child parliaments empower children and young people to fight for their rights, and the rights of the most vulnerable children, like those forced into child labour. These child parliaments bring about real change.
We advocate globally – we work with local and international governments to call out injustice and provide realistic solutions to barriers that many face.
How can you support World Vision to help bring about this change?
Joining forces against child labour in cosmetics 
World Vision has joined hands with dedicated advocates from the beauty industry to ensure the safety and well-being of children. In this incredible partnership, influential figures like Brett Staniland, Estefi Unzu, Bernicia Boateng, Raven Navera, Lucy Stephenson-Gill, Masna Gurung, Mrs Matovu, and Ciara Mckeon embarked on a transformative journey to Ghana and Uganda. Their mission was to witness firsthand the impact of child labour in the cosmetics industry and to experience World Vision's efforts in protecting children.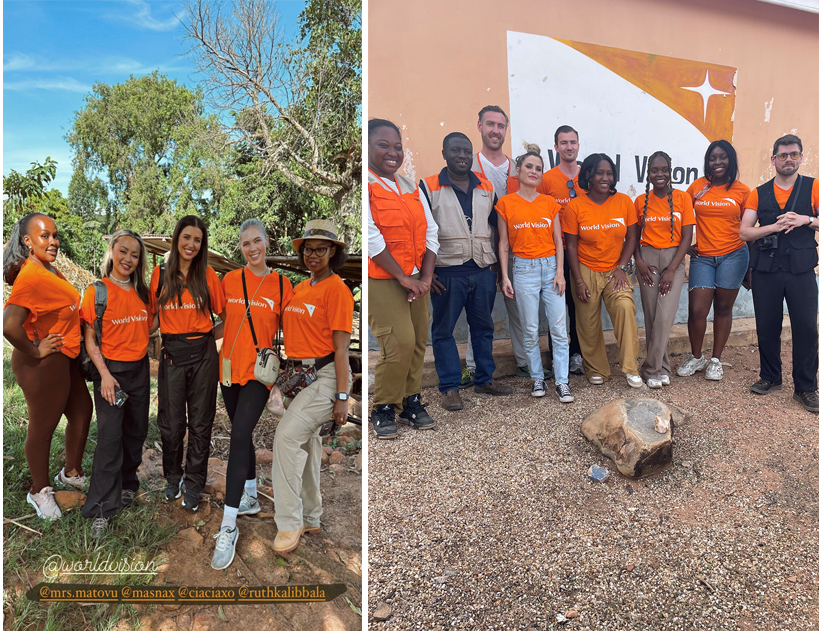 We urge you to take action by amplifying their powerful messages and spreading the word far and wide. Together, we can make a significant difference and create a safer world for all children.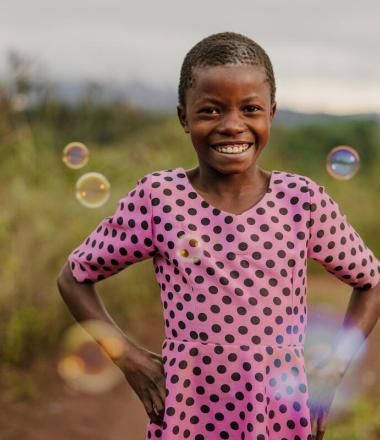 Become a Child Sponsor Today