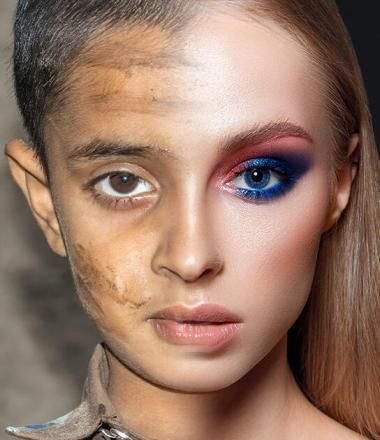 Protect children from exploitation
Add your voice
1 in 10 children worldwide are working in child labour. 
As a consumer, I don't have enough information on whether my beauty and cosmetics may be connected to the exploitation of children. This is especially concerning considering a recent World Vision report that highlighted how the 600-billion-dollar cosmetics industry uses many ingredients at high risk of child labour, including cocoa, shea, vanilla, palm oil, copper and mica. 
Now is the time for real action. I promise to ask the companies I buy from what they are doing to keep their supply chains free of child labour, and commit to lobbying my politicians to enact and strengthen as necessary the supply chain legislation in my country. 
No child should be missing out on their education – or worse, losing a life – to produce ingredients for beauty products, and I want to use my voice and my wallet to make this stop. 
Add your voice
0%
34 actions taken so far
Mailchimp Subscription Form: Price of Beauty sign up form
Privacy Statement
World Vision International ("WVI", 800 W Chestnut Ave, Monrovia, CA 91016, U.S.A.) handles your contact details in accordance with its Privacy Policy, which can be found here [link], as well as applicable privacy and data protection laws in the U.S.A., where the level of data protection may be different from that in your country.
The personal data you provide, such as your contact information (e.g., first and last name, country of residence, and e-mail address), will be consolidated and stored by WVI using a third party online platform MailChimp, whose official name is The Rocket Science Group, LLC in accordance with its Terms of Service. Please consult the website of MailChimp directly to learn more about its privacy and data protection practices.
If you have requested to receive more information about the petition, we will share your contact details with a World Vision office in your country of residence so that they can follow up with you directly. That office will be solely responsible for any further processing of your information, in accordance with the privacy and data protection laws in your country. If you would like to learn more about how the local World Vision office protects your information, or how to exercise any data protection rights against the office, please review the office's online privacy policy.
Take action to protect children from child labour
Right now, children are working in dangerous and sometimes deadly conditions to mine and produce ingredients used in a wide range of cosmetic products, from eyeshadow to body lotion.
They are often paid less than $2 dollars a day while cosmetic company profits soar. The supply chain is muddy, and it is really difficult to track or check if child labour has provided the ingredients that make up your make-up bag.
Improved supply chain legislation has helped improve the practices of companies on paper in recent years, but we're still waiting to see that translate into change on the ground as research shows that child labour levels are increasing. 
Words alone are not enough. We need action! Cosmetic companies must do everything in their power to eliminate child labour in their supply chains. 
How can you help protect children?
Learn more about the issues impacting child labour and educate your friends about the hidden #priceofbeauty. Read the Price of Beauty report and share it with your friends.
Check the ingredients in your cosmetics bag and ask the companies you buy from what they are doing to keep their supply chains free of child labour. Add your name above.
Ask your elected leaders to enact and/or strengthen the supply chain legislation in your country. Check the consumer pledge here.
Support World Vision's work to protect vulnerable children around the world. Sponsor a child today.
How is World Vision working to protect children?
For more than 70 years, World Vision has been making a positive impact on the lives of vulnerable children through sustainable community development.
We work with communities and make them aware of their rights. We inform communities about legislation, so they know what they are entitled to and can fight for a fair price for their produce
When they have a fair price for their produce they can afford to send their children to school rather than into child labour – World Vision also works with communities to build schools, support students with supplies and provide school meals so that children can go to school, concentrate and learn
We create child parliaments At World Vision we know that children must be listened to and taken seriously. Our child parliaments empower children and young people to fight for their rights, and the rights of the most vulnerable children, like those forced into child labour. These child parliaments bring about real change.
We advocate globally – we work with local and international governments to call out injustice and provide realistic solutions to barriers that many face.
You can support our work and help protect children by becoming a child sponsor. Find out more here.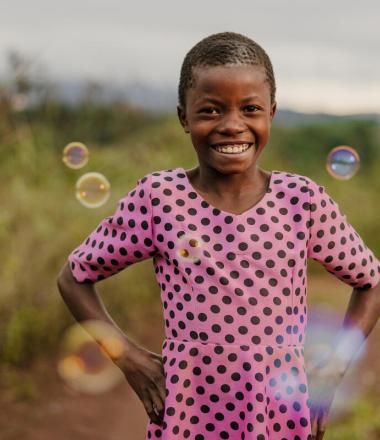 Become a Child Sponsor Today