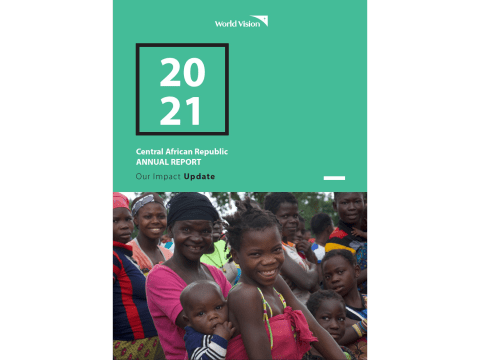 2021 Annual Report - Central African Republic
Monday, April 25, 2022
In its 2021 fiscal year, World Vision successfully implemented activities for Year One of its 2021-2025 Central African Republic (CAR) Strategy, which aims not only to alleviate the suffering of people affected by humanitarian crises, but also to improve the wellbeing of 2.1 million most vulnerable children by 2025.
This report highlights main successes from 12 projects/grants that were implemented during this period. We also share some of the challenges we encountered in our work and recommendations which if implemented would ensure successful execution of our strategy.  
Overall, our interventions reached 2.5 million people, including 1.1 million vulnerable children with an annual budget of over $50 million.