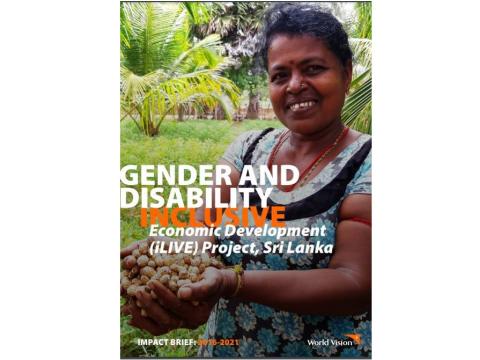 iLIVE Impact Brief
Tuesday, March 8, 2022
Despite reaching middle-income status in 2010, a key challenge for Sri Lanka is how to achieve inclusive economic growth.
1. Over 90% of those identified as people living in poverty are situated in the rural areas of North, East, Central and Uva Provinces. According to the United Nations Economic and Social Commission for Asia and the Pacific (UN ESCAP), there are 1,617,924 people with disabilities in Sri Lanka (8.7% of the population), and women with disabilities comprise 57% of Sri Lanka's disabled population.
2. The percentage of people with a disability and the number of female-headed households in these provinces are higher than the national average, which is largely due to the 30-year conflict that took place here.
This brief summarises the results from an end of project evaluation of World Vision Sri Lanka's iLIVE project (2016- 2021).