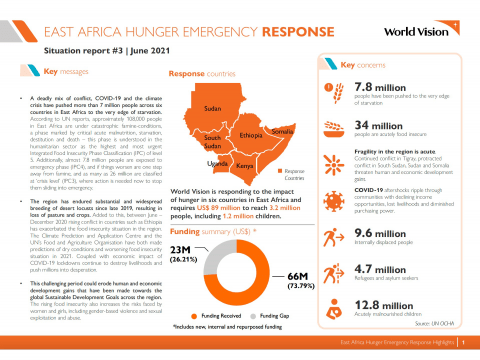 East Africa Hunger Emergency Response Situation Report #3
Monday, June 28, 2021
A deadly mix of conflict, COVID-19 and the climate crisis have pushed more than 7.8 million people across six countries in East Africa to the very edge of starvation. More than 34 million people are acutely food insecure. World Vision is responding to the impact of hunger in six countries in East Africa and requires US$ 89 million to reach 3.2 million people, including 1.2 million children.
Through our East Africa Hunger Emergency Response, we have so far reached more than 1.4 million people, including 770,000 children.
This report is dated June 2021.