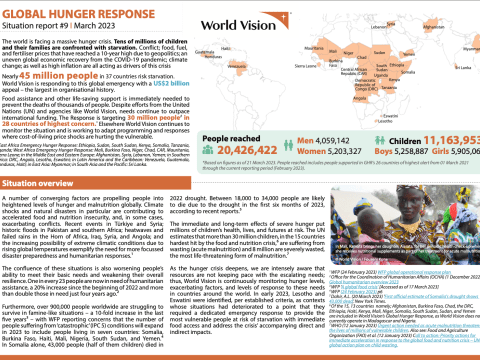 Global Hunger Response Situation Update - March 2023
Monday, April 3, 2023
This is the ninth situation report released by the Global Hunger Response (GHR) highlighting key concerns and ongoing impact as of February 2023 for GHR's 28 countries of highest alert.
A number of converging factors are propelling people into heightened levels of hunger and malnutrition globally. Climate shocks and natural disasters in particular are contributing to accelerated food and nutrition insecurity, and, in some cases, exacerbating conflicts. Download the publication below to learn more.
You can help children and their families overcome hunger by supporting our work here.