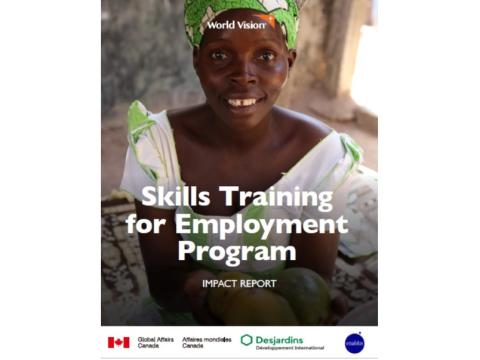 Skills Training for Employment Program (STEP) Impact Report
Thursday, April 21, 2022
To respond to the youth employment crisis in the Kolda region of Senegal, World Vision Canada and World Vision Senegal initiated a three-year vocational training program – Skills Training for
Employment Program (STEP) – between December 2016 and December 2020. This project was implemented with funding from Global Affairs Canada and in partnership with the Enablis Entrepreneurship Network and Développement International Desjardins.
The project aimed to improve the employability of young people aged 18 to 24, enrolled in technical and vocational training establishments (TVETs), and unemployed young adults who were not in school. One approach used in this project was World Vision's Youth Ready training curriculum. 
The project focused on promoting the inclusion of women, young adults with disabilities and other vulnerable groups, and directly reached more than 2,000 people, including 1,282 young adults.
Hear directly from STEP participants in this video (4:49), which is also available in French