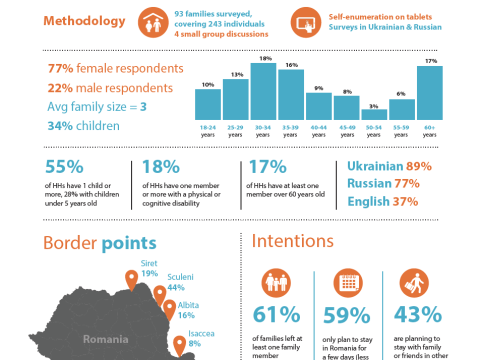 Iasi Rapid Needs Assessment - Refugee needs and journeys in Northeast Romania
Monday, April 4, 2022
World Vision conducted a rapid needs assessment in Iasi, Romania, between 21-28 March 2022 with 93 Ukrainian refugee families at two refugee shelters - Egros and Life Sciences University.
The results provide a breakdown of priority needs (immediately and in the next 1-2 months), ability to meet basic needs, high-level cash programming feasibility findings, preferred communications/accountability channels, protection risks, stressors and reported information gaps.
The majority of refugees had left at least one family member behind, and over 70% had been exposed to one or more protection risks, including armed conflict, home invasion, and physical or sexual assault.