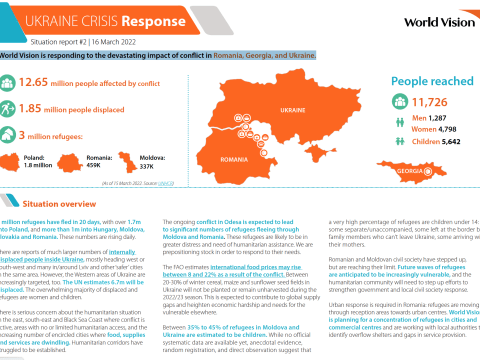 Ukraine Crisis Response Sit Rep 2
Friday, March 18, 2022
World Vision is responding to the devastating impact of the crisis in Ukraine in Romania, Georgia, and Ukraine.
We began in Romania, where we had existing operations; initially meeting basic needs on the border, providing hot drinks and connecting refugees to essential services.
Our response is rapidly expanding into other countries, sending supplies across the border to hospitals in Ukraine, who are serving increasing numbers of displaced families, and assessing the needs in Moldova.
We've reached more than 11,000 people in the first three weeks of our response, and are preparing to reach hundreds of thousands in the coming months.