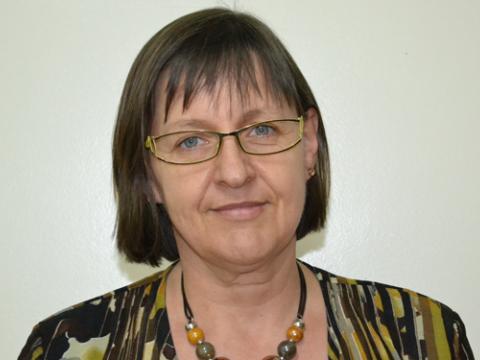 Regional Leader's Statement: Ebola claims the life of Rachel Nelson
Monday, January 26, 2015
As the West Africa regional leader, I would like to acknowledge the tragic passing of Rachel Nelson, the daughter of our colleague, Tamba Nelson. Rachel, 23, contracted the Ebola virus disease when she agreed to take care of a friend's orphaned niece. Sadly she was not aware the child's mother died of Ebola. Upon realisation she was infected, she was rushed for medical attention without exposure to her loved ones but unfortunately treatment was unsuccessful. This remains the first and only direct case of Ebola within WV Sierra Leone. Our thoughts and prayers go out to Tamba and his family during this difficult time.
Tamba and his family are currently in voluntary quarantine. During this time, WV Sierra Leone is providing psychosocial support for the family. Above all else, we are doing our best to ensure the physical, psychological and spiritual needs of Tamba and his family are met. When I spoke to Tamba, he was very thankful for all the practical, spiritual and moral support that he received from all over the Partnership, which means a lot to him and his family. He assured me that up to now they are all well and coping, and keep trusting God to see them through this trying time.
In light of this experience, the management of WV Sierra Leone has reinforced the Ebola prevention measures that are already in place. Staff sensitisation on the virus has been increased in efforts to prevent any such event from occurring again. Staff have also been provided with psychosocial counselling to cope with this tragic turn of events, after over eight months of intensive response to the Ebola crisis without any direct incidences on staff and registered children.
Furthermore, measures have been put in place through the strengthening of existing protocols to ensure the safety of all emergency responders before, during and after their deployment to the response. The staff care plan and travel protocol have also been strengthened to ensure all aspects of duty of care are comprehensive during this response. 
So far more than 10 international, regional and national staff members have successfully been deployed to this emergency and have returned to their respective countries. World Vision is playing a major role in Sierra Leone in fighting the epidemic and is held in high esteem by partners, donors, the government and communities. I would like to thank all the Global Centre, support offices and the regional staff members who have put themselves forward in this response. I would also like to thank the entire Partnership for their continued prayer and support.
We ask that you join us as we continue to pray for Tamba and his family. Also continue to pray for the staff of WV Sierra Leone, for Liberia and Guinea and for the entire West Africa region as they deal with this deadly disease and the recovery of its effect on their respective countries.
I would like to take this opportunity to, once again, thank the entire World Vision Partnership  for their tremendous support but also to appeal to them for more. The staff of WV Sierra Leone are battered and bruised, yet resilient in our cause of life in all its fullness for every child. I encourage you to join them in responding to this emergency that threatens to rid so many children of this vision. They need your help and so do we to better help them. God bless you.