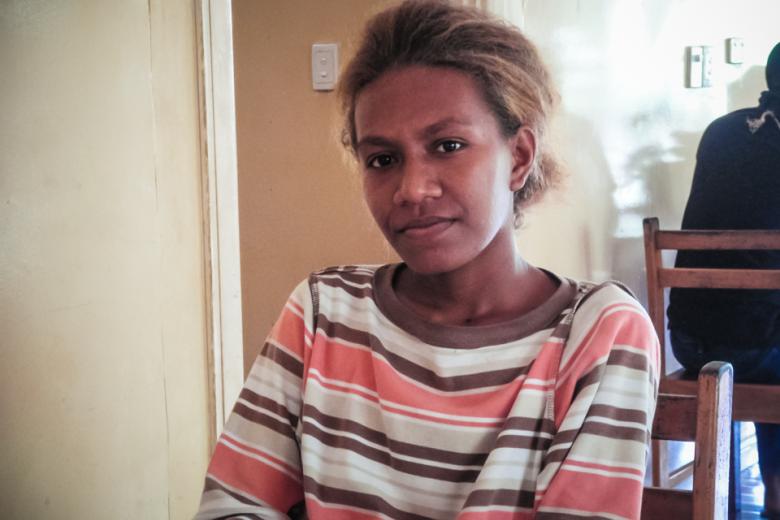 Solomon Islands Floods: 'It has stolen everything'
Tuesday, April 8, 2014
"The flood, the water it is like a thief - it has stolen everything."  Rebecca Unga, 28, said as she described the moments after the Mataniko River broke its banks and swept everything in its path out to sea. "People died as they tried to save their possessions. The force of the water washed them away."
Following days of heavy rain river banks were strained and eventually broke inundating communities.  The steep slopes of the ridges in Honiara could not sustain the heavy rains causing landslides.  More than 12,000 people have been affected and thousands of people have been left homeless and many more cannot return to their homes due to structural damage and risk of further landslides.
"I was at the market about lunch time and I just felt like something was wrong." recalls Rebecca.  "I'm not sure why I felt like something was wrong but I did. So I took the bus up the hill and just as I reached my house the flooding started".  Rebecca quickly grabbed her son and ran further up the hill. A short time later the land near her house started sliding away.
Rebecca lives along the steep embankment in Koa Hill on the west side of the Mataniko River and saw many houses slide into the river.  The power of the water took everyone by surprise and 16 people have been reported to have lost their lives and many more are missing.  The death toll is expected to rise in the coming days.
Of the approximately 72,000 people in the capital, some 12,000 of people are in need of assistance with shelter, food and water.
Rebecca, along with hundreds of other members of her community, is staying in an evacuation centre as it is unsafe for her to return to her home.  Her house is currently at risk of sliding down a steep embankment along with many of her neighbours' homes. Her uncle's house next door has nearly washed away and only has one metre of land between the house and the steep drop off below.  Another house has been pushed in between Rebecca's home and her cousin's house. 
 "I thank God that my family is safe. I know many people were not as lucky." said Rebecca.    
World Vision in collaboration with Red Cross has conducted initial assessments at 24 evacuation centres established around Honiara.
World Vision has commenced distribution of relief items such as blankets, mosquito nets, tarpaulins, hygiene kits, cooking sets, fresh water and water containers. World Vision aims to assist 3,000 people this week.