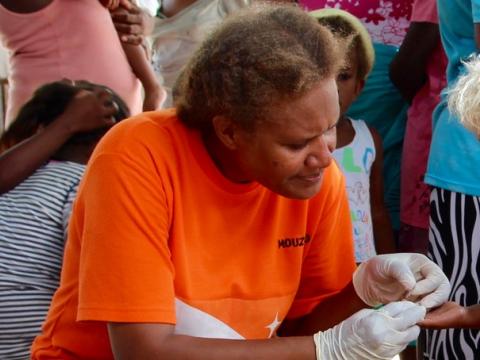 Grants and Special Projects
We aspire to the highest levels of best practice and accountability in all that we do. 
See how communities across Solomon Islands are benefitting from World Vision's partnerships:
-- With funding from UNICEF and World Vision Australia, in response to the 2013 tsunami that destroyed homes, livelihoods and lives across Temotu province, World Vision has installed rain-catchment tanks and gravity-fed supply systems to provide access to water with the Temotu WASH project. Read more...
-- A health project funded by World Vision Australia and Australia Department of Foreign Affairs and Trade that focuses on newborns, infants and children under five and pregnant and breast-feeding women to ensure they all enjoy good health and are well nourished according to age and child health and nutrition standards. Read more...