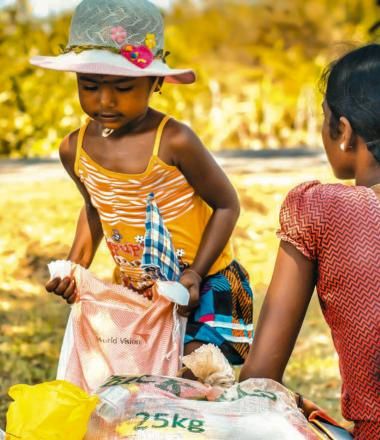 Emergency Response
For the past 43 years we've been in Sri Lanka, we've responded to almost every disaster that the country has experienced.

Our first response is providing life-saving emergency aid and then we stay for the long term to help families recover and rebuild. Our response is always coordinated in partnership with the government Disaster Management units, local authorities, the affected community and other NGO and INGOs.

Before a disaster strikes, we are prepared and pre-positioned not only with relief goods but also with skilled staff. Our National Disaster Management Team is well-trained and is ever ready to be deployed. Depending on the severity of the disaster we also have a Global Rapid Response Team who are able to be deployed for support.
Ongoing responses…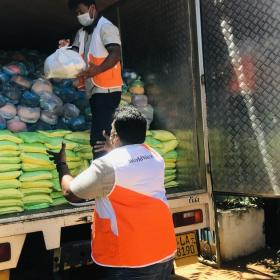 COVID-19 Response
World Vision launches global response to protect children from the impact of COVID-19 and support them and their communities through the crisis
Read more
How we respond…
Within the first 24 hours after a disaster, we assess the severity and the immediate needs of the affected community.
Within the next 72 hours, our pre-positioned relief supplies are loaded up, transported, and distributed according to their immediate needs.
For the first week, we continuously distribute emergency aid and relief to families affected by the disaster.
Over the following month, we work to help families stabilize by providing assistance with temporary shelter, water, sanitation and hygiene, child protection activities, healthcare, and economic opportunities.
Children are the most vulnerable victims of any disaster. Therefore, their protection and wellbeing becomes priority for us. World Vision sets up Child Friendly Spaces in the Safe Camps to provide a safe space for children to gather, enjoy activities and regain a sense of normalcy. The Spaces are managed by staff trained on Child Protection.
During the next phase we help disaster survivours transit from relief to recovery and rebuilding. This phase involves permanent housing, clean water, access to education, and re-established livelihoods. We also focus on building disaster-resilient communities and disaster risk reduction.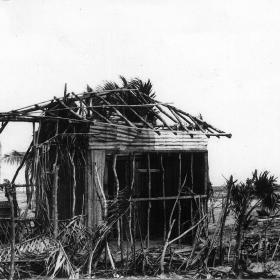 History of Our Responses…
We've always been there for those affected by disaster whether they live within our programme areas or not.
Here is a glimpse of some of our key responses since 1978.