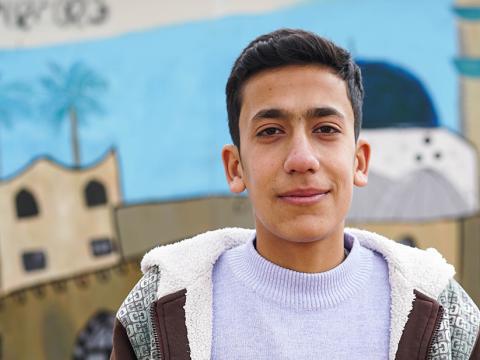 Stories After Syria - Make A Difference
Together we've impacted the lives of over 200 million vulnerable children by tackling the root causes of poverty.
Since the war in Syria began seven years ago, some 5.6 million people have fled Syria, half of them are children like Mahmoud.
As the violence increased, he and his family made the decision to seek safety in neighbouring Jordan. They've been in Za'atari Refugee Camp for almost six years now. Like many of his peers Mahmoud only has vague memories of his homeland. Syria's children and their families have been forced to adapt to poor housing and sanitation, inadequate healthcare and intermittent education. 
Mahmoud wants to become a photographer and audition for Arab Idol when he grows up. He says he'd also like to help children in need. "Especially the poor ones and the people that live in tents. I want to tell people all over the world to help people in war zones like Syria."
By making a donation to World Vision, you can help us ensure Syrian children get life saving essentials such as clean water and sanitation, education, access to medical care and the necessary help to work through traumatic experiences so they're in a position to achieve their dreams.
In partnership with: