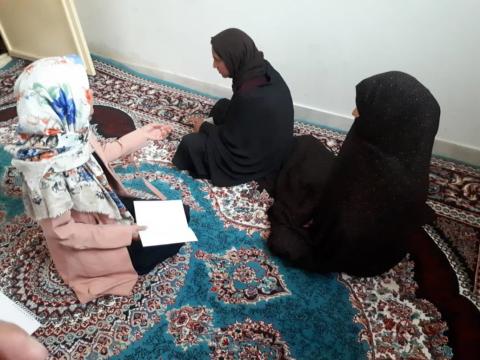 COVID-19 causes more child marriage in Afghanistan
Wednesday, November 11, 2020
A Young Life on Hold
My name is Madina and I am 12 years old. My father has a small stall where he sells snacks to children and my mother works as a maid. Neither can read or write because they never had the chance to go to school. I am the oldest in my family. I have one sister and two brothers. I am studying with the hope of becoming a doctor.
One afternoon, three women from the village came to our home to visit my parents. They would come up to four times a week and neither my mother nor I knew the reason. One day, I overheard one of the women telling my mother that they have a son and would like me to marry him. My mother responded that my father would have to decide. Right after they left, I told my mother that I wanted to continue my education and not get married. My mother reassured me that I was too young for marriage, which made me feel better.
That night my parents talked about the proposal, which my father was already aware of. The woman's husband had asked him if they could send family members to our house to see me, and he said yes. I was surprised. How could he do that? Why he didn't ask me? Why hadn't he informed my mother in advance? Didn't he care about my education or wellbeing? I found it harder and harder to sleep because I was so worried. I didn't want to get married and my mother didn't have the authority to help me. My father was the decision-maker.
Days passed and the women came to our house every day. I asked my mother not to open the door for them, but she said my father would get angry. I told her that if they married me off I would kill myself. My mother was only 14 when she was married, and she always told me that because of this her life was very hard. In desperation, I considered taking sleeping pills.
The women visited again and the boy's family had promised my father US$ 6,400 and a piece of land as a bride price. He was happy with the offer. By marrying me off, he could start a new business and pay the rent on our house.
I could no longer concentrate on schoolwork and my grades suffered. I failed two of my exams and felt that my dream of becoming a doctor was slipping away. I felt helpless for my future. I kept telling my mother that I didn't want to get married, but she could only cry and say, "My dear, it isn't in my hands, I don't have the power to change this."
One night I told my father how I felt, and he got angry and slapped me. Those days were the saddest. When I remember, I get choked up and want to cry.
For a while, everyone in the house was upset, and when COVID started to affect our lives, my father's views became even stronger. He said that sales had dropped in his shop and he could no longer pay our basic living expenses. One night he came home and told my mother that at the end of the week the boy's family would be coming to our house for a final answer, which had already been decided. I felt like the loneliest person in the world. I was looking for a solution and could only come up with this: if I couldn't change my father's mind I would take my own life.
Recently, my mother was given a chance to participate in World Vision's Community Change sessions, conducted weekly in a neighbour's house. I asked her to talk with the facilitator to see if there was anyway they could intervene and prevent this from happening. My mother was reluctant at first, but as soon as she explained the situation to the facilitator, she realised that there was hope.
After this conversation, the World Vision facilitator and two community elders - a faith leader and the head of the women's council - came to our house to talk to my father. They discussed the negative consequences of child marriage and pointed out that Islam and the law prohibits these kinds of practices. My father told them about his struggles with his business and the shortage of money since COVID and that he relied on the income from the marriage to survive. In spite of his concerns, the team convinced him of the negative consequences and to put off the decision. Unfortunately we know that he could change his mind at any moment, especially if the situation gets worse due to COVID.
I hope that my father earns enough in his shop to never consider marrying me off again. I hope that I will have the right to a childhood, the chance to finish high school and opportunity to study at the medical university.
Through Their Eyes – Snapshots of Child Marriage in the Age of COVID-19
"My name is Layeqa. I am 12 years old and live in the Moqur district of Badghis. I am the second oldest of five girls and two boys. My father is a farmer, and my mother is unable to work due to illness. There are ten members in our household including my uncle who is paralysed.
When COVID hit, our economic situation rapidly deteriorated and we could no longer afford my mother's medical expenses. To support basic needs for my large family and my mother's increasing medical bills, I was married off to a 22 year old neighbour. My husband's family promised a bride price of 700,000 Afs, of which they have paid 400,000 thus far. The price also included material items such as oil, flour, clothes, and fuel. Up until the marriage, my family hadn't eaten meat or rice for several months. Living with my family I was used to poverty, now that I am married I have accepted my unknown future"
"My name is Feroza and I am 15 years old. I live with ten family members in the Moqur district of Badghis. I was a student in one of World Vision's accelerated learning centres before school shut down due to COVID. My family has always struggled financially, but since COVID hit we are facing extreme hardship and haven't been able to buy oil or rice for three months. My family was able to ensure this difficult time, but things worsened when one of my brothers pressured my parents to marry him off to avoid being recruited as a soldier again. My brother has suffered serious wounds from a landmine when he previously served in the military and was scared to be forced to return. Because of increasing economic problems and my brother's demands to be married, the family decided to force me to marry. Now I am married and my husband has left to search for work in Iran, leaving me without an education or a future. I am alone, unsure of what to do and fearful for what lies ahead of me."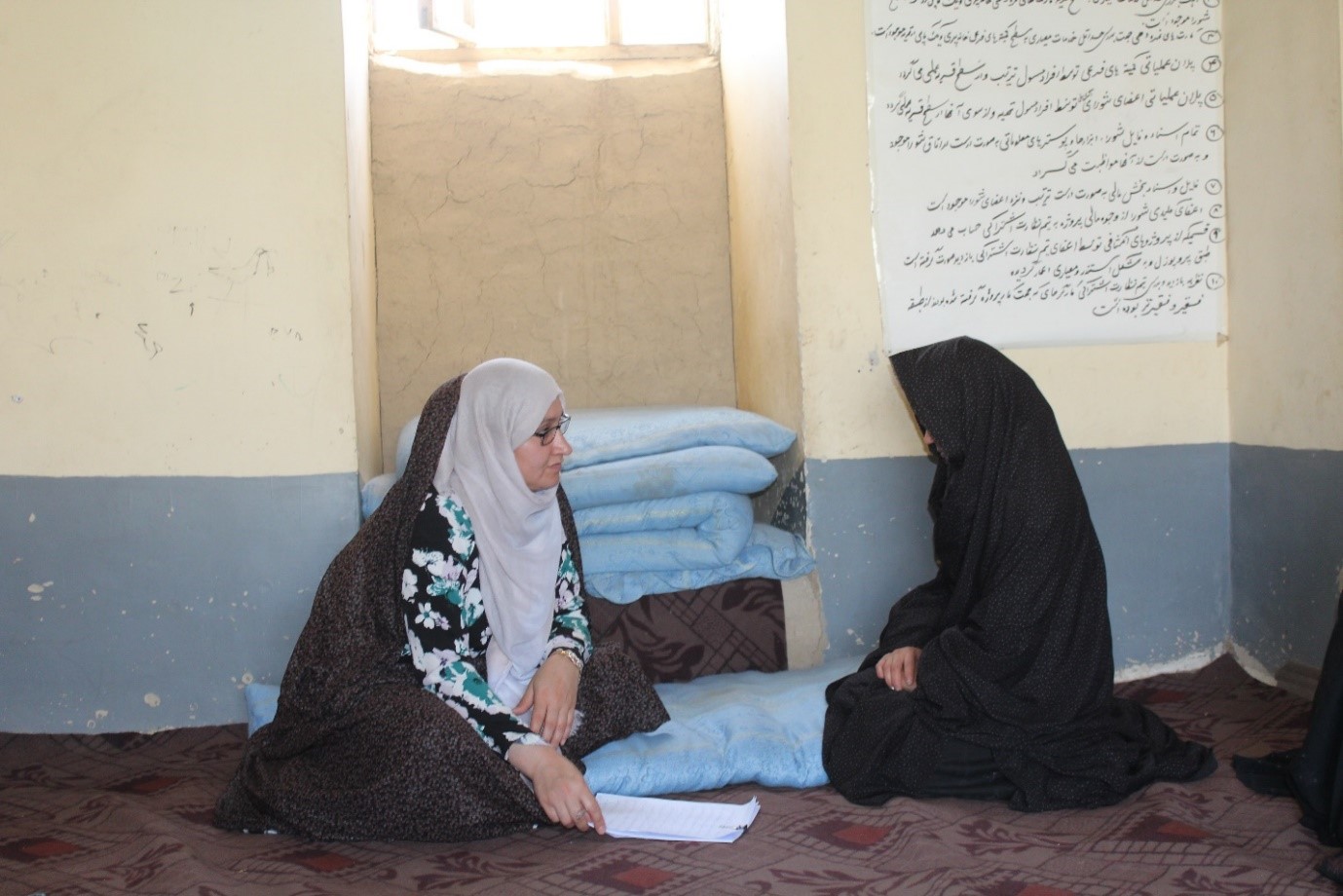 Many of the complex factors that drive child marriage in stable environments are exacerbated in emergency settings, as family and community structures break down during crisis and displacement. A pandemic of this nature will also present unique challenges that can increase child marriage both in the acute and recovery phases. Challenges include the loss of household income, higher risk of violence in the household and lack of access to schooling.[1]
Before COVID, 57 percent of girls in Afghanistan were married before the age of 19 however this figure is expected to increase as families are forced to further adopt negative coping mechanisms. World Vision Afghanistan aims to reduce incidents of child marriage in Herat and Badghis provinces and alleviate its negative impact on the survival and development of Afghan girls. We work to transform cultural norms, attitudes and practices that support child marriage and achieve outcomes that contribute to empowering children, communities and the state to protect children.
[1] https://www.girlsnotbrides.org/wp-content/uploads/2020/04/COVID-19-and-child-early-and-forced-marriage.pdf