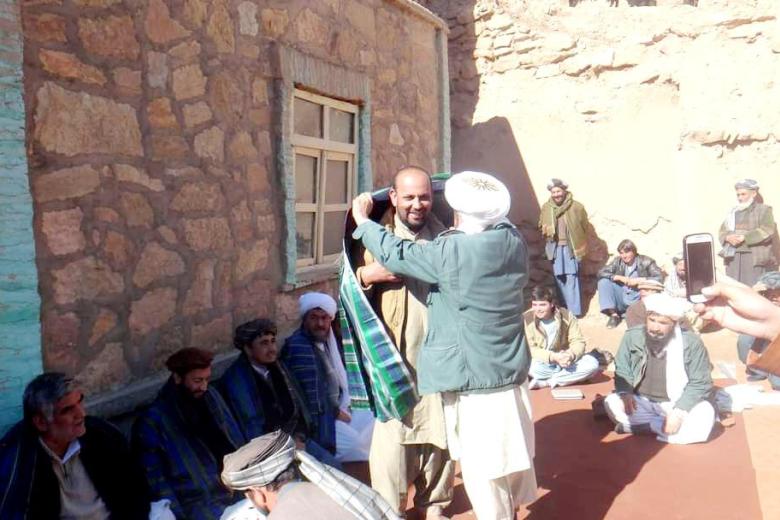 My Journey with World Vision - Meet Faraidoon Barekzay
Thursday, May 27, 2021
He raised in a farmer family with a dream to become a pilot, but he was not able to fulfil his dream. His life took him to another path that means a lot to him. Faraidoon Barekzay, 43-years-old, World Vision Afghanistan Zonal Manager, works between Badghis and neighbouring provinces since the early days of World Vision's operations in Afghanistan. With having a management degree, he has been active in the humanitarian sector for more than 19 years. 
Faraidoon landed to the humanitarian sector to struggle for injustice, "When you are witness of injustice around yourself; if you feel a hungry child, the victimised woman, and the father who lost his child in the sea while escaping from the war - you will find yourself in this field," he says.
He stayed on long times with World Vision because "the organisation [World Vision] helps the vulnerable children and families. Almost 80 percent of these children live in very fragile environment. I found out that World Vison does what is said, and I am happy that nearly two decades of my life has passed for serving my community people, particularly the deprived children," he says. Faraidoon was a young man of 23 when he started as a driver with World Vision. 
Reaching out to the most vulnerable groups in high risk and hard to reach areas is the hardest part of Faraidoon's day-to-day job. Nevertheless, he is satisfied seeing the happy faces, "When I see the happiness in the eyes of children and how our work impacts lives of families, I ignore all the challenges and forget the miles of driving or walking to reach them," says Faraidoon. 
Faraidoon leads a team of 200 staff and makes a great contribution toward achieving Our Promise. He introduced World Vision as an impartial humanitarian organization at community levels. 
I stand to share inspirational messages of hope and resilience that what my team is doing in the field is important and their efforts have a significant positive impact on the lives of hundreds of thousands of vulnerable people.