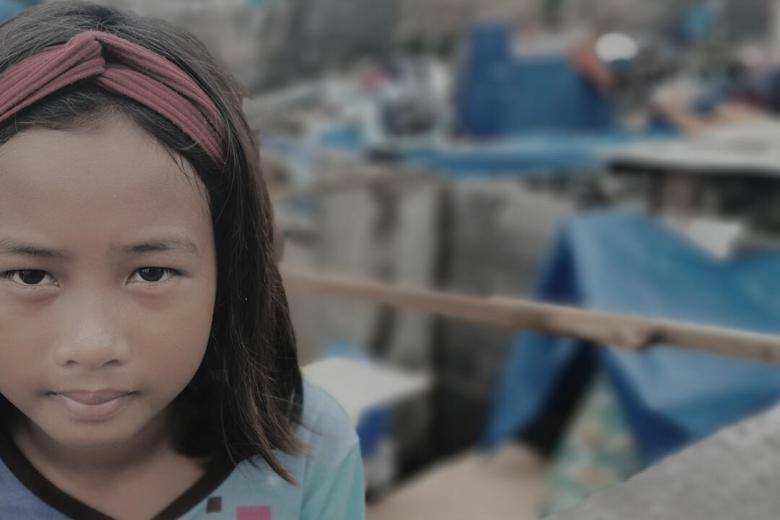 Asia Pacific has the largest refugee population in the world
Thursday, June 17, 2021
By Cherian Thomas, Regional Leader, South Asia & Pacific, World Vision International
At the end of 2019, just before the onslaught of the global pandemic COVID-19, 7.8 million refugees and people were reported to be caught in refugee-like situations in Asia and Pacific. The data represented 38% of the global refugee population, and half of that population are children. As we observe World Refugee Day on the 20th of June this year, let us take a moment to recognise that the challenges of refugees are happening right in our backyard and disproportionately affecting millions of our children.
The narratives of Asia Pacific as home to strong emerging economies, factories, back-offices and farms for the world, strategic investment magnets and powerful human capital, so often eclipse the challenges faced by millions of vulnerable children in the very same region. The United Nations High Commissioner for Refugees (UNHCR) estimates that we are home to 4.4 million refugees and asylum seekers, 3.3 million internally displaced persons and 2.3 million stateless persons.
In the course of our work at World Vision, my colleagues and I have witnessed extreme states of fragility in crowded refugee camps and settlements, such as Cox's Bazar, Bangladesh, and once-peaceful rural areas in southern Philippines. These are now dangerous places afflicted by chronic instability, climate change, disasters, conflict and violence, with many trapped in vulnerability and poverty.
"Normalcy", as we know it, is illusive for them. Access to basic nutrition, healthcare and education, which is often taken for granted in other places, is constrained. Physical abuse, exploitation and other forms of violence are prevalent and oftentimes, leave scars that last a lifetime. Families flee from dire circumstances only to encounter more distressing living conditions as refugees. Like birds with clipped wings, they are dependent on the rest of the world for support.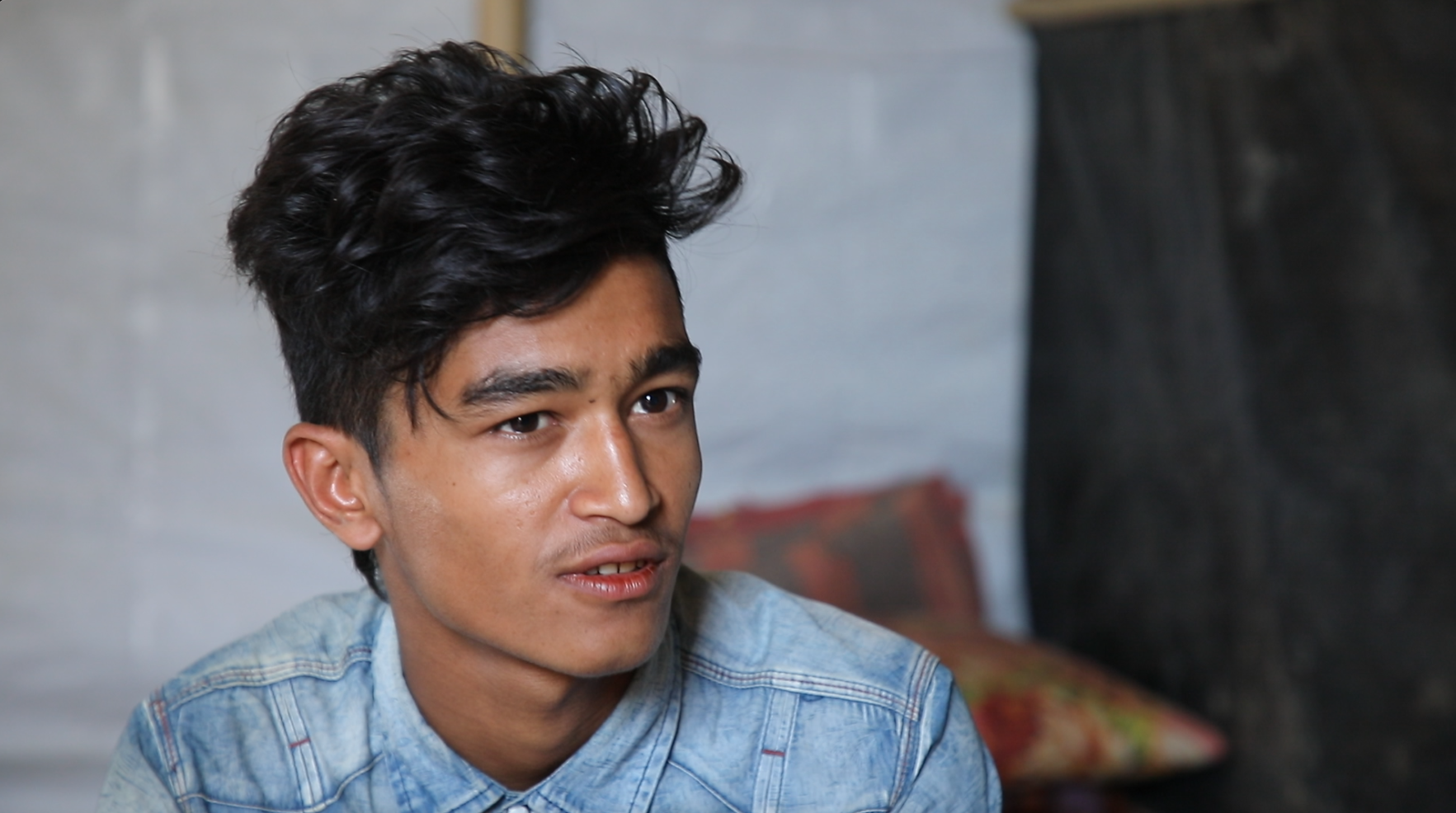 Sixteen-year-old Mobarak who now lives in Cox's Bazar, shared: "Our home was burnt, women were raped and many children died. We suffered a lot for food and other things. It took us five days to make the journey here from Myanmar. Back in Myanmar I never heard the term "refugee". After coming to Bangladesh, we are being called refugees. But I still don't know what it actually means."
Cox's Bazar is home to nearly one million Rohingya people who live in extreme and crowded living conditions. Over the last 12 months, these refugees suffered devastating damages from cyclone Yaas, and flooding caused by monsoons. To compound their dire circumstances, two large fires earlier this year engulfed these camps, razed shelters to ashes and saw over 48,000 people, half of whom are children, scurrying for their lives, over barbed wire fences to any safe place. Such disasters have taken lives and severely tested the resilience of these already vulnerable communities.
In another part of the Asia Pacific, the province of Lanao del Sur in Philippines, almost 400,000 people have been displaced due to communal violence and armed conflicts in the Mindanao region. An epic battle in Marawi City, the province's capital, killed over 1000 people in 2017 and has since displaced almost 98% of its residents. They returned only to find their homes and livelihoods destroyed.
In Myanmar, amid the current political turmoil, thousands of people are protesting on the streets, calling for democracy to be restored. Air raids and clashes between the military and local independent armed groups have caused as many as 5,000 people to flee their homes to nearby towns and jungles. Across the country, too many have paid with their lives; over 50 children are tragically part of that collateral damage.
When considering our COVID-stricken global crisis, refugees simply do not make it to the vaccine priority lists. Even with the bulk of the vaccines being produced in Asia, more than 84% of all available vaccine doses are administered in High Income Countries, while a large number of Low and Middle Income Countries have not even had the opportunity to administer the first dose to 1% of their populations, as of end May 2021.
Amidst all the chaos, inequalities, uncertainties and pain, children and their families continue to hope. Whether seeking comfort from each other, through religious faith, just dreaming of a better future or from the support of strangers in small acts of generosity, survivors try to live and cope with their fears. At World Vision, we help the most vulnerable children and communities overcome poverty and experience fullness of life, irrespective of their faith, ethnicities, gender and backgrounds. From providing the basics such as temporary shelter, food, clean water, sanitation, community kitchens and safe spaces for children, to facilitating livelihood opportunities, education and protection for children, and empowering them as peacebuilders, we persist in our humanitarian work so that stories of hope, change and transformation follow, even within these hostile environments.
Generous donations and the continuous engagement of supporters with World Vision's work allow us to serve communities in their greatest time of need. In addition, we advocate with governments and other global agencies to design and implement lasting solutions for vulnerable communities in the most challenging circumstances and oftentimes, dangerous places. That is how we ensure change. We promote stability and peace so that refugees can return to their homes, rebuild and lead productive lives. Together with like-minded partners, we will continue to heal broken wings and help the vulnerable soar like eagles.
Notes:
World Vision is a global humanitarian organisation focused on the protection and well-being of vulnerable children and communities. We support 265,000 Rohingya people living across 23 refugee camps and host communities. We provide principled, timely protection and assistance that saves lives, alleviates suffering and respects the dignity of people, especially children.
https://www.wvi.org/emergency/rohingya-refugee-response
World Vision remains committed to the protection of children and youth of Marawi from conflict and other forms of violence. Through Peace and Protection Project in Marawi our goal is to help strengthen systems and structures for peace and protection and to empower the children and the youth become agents of peace.
https://www.worldvision.org.ph/news/world-vision-launches-peace-and-protection-project-in-marawi/
Asia-Pacific Regional Office
World Vision has been present in the Asia-Pacific region for more than 70 years and has worked with communities, donors, partners, and governments to create opportunities for better futures for vulnerable children including those in the most volatile regions. Currently, we work in 18 countries across the region, reaching out to thousands of vulnerable communities through holistic programming. The 18 countries include Bangladesh, Cambodia, China, Democratic People's Republic of Korea (DPRK), India, Indonesia, Laos, Mongolia, Myanmar, Nepal, the Philippines, Papua New-Guinea, Sri Lanka, Solomon Islands, Thailand, Timor-Leste, Vanuatu, Vietnam.