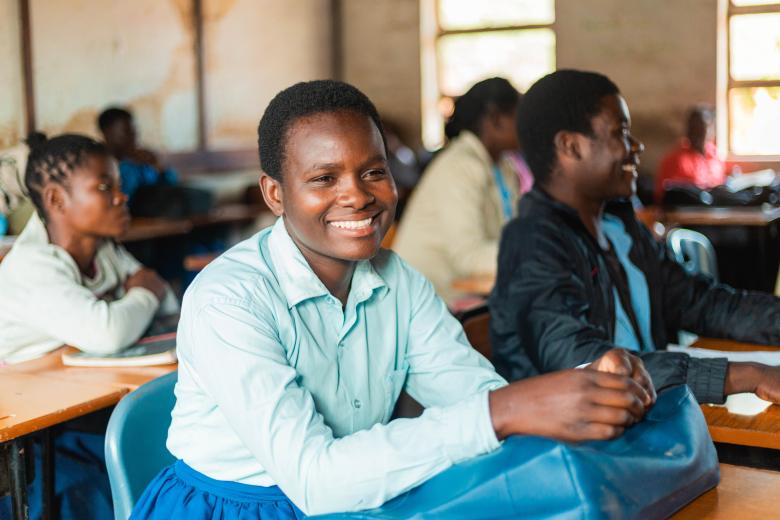 Big Sister: Defying odds by going back to school after marriage
Wednesday, September 28, 2022
Christina, a bubbly young woman has persevered and is motivated to strive and attain her bright dreams despite the many setbacks life threw her way.
The 26-year-old hails from Nkola Village, Traditional Authority (T/A) Onga in Chiradzulu District, which is also where John Chilembwe, a renowned preacher, educator, and independence warrior, was born.
The famous Providence Industrial Mission (PIM), which was established by Chilembwe in the early 20th century and played a key role in the country's 1915 rebellion for independence is located in her community.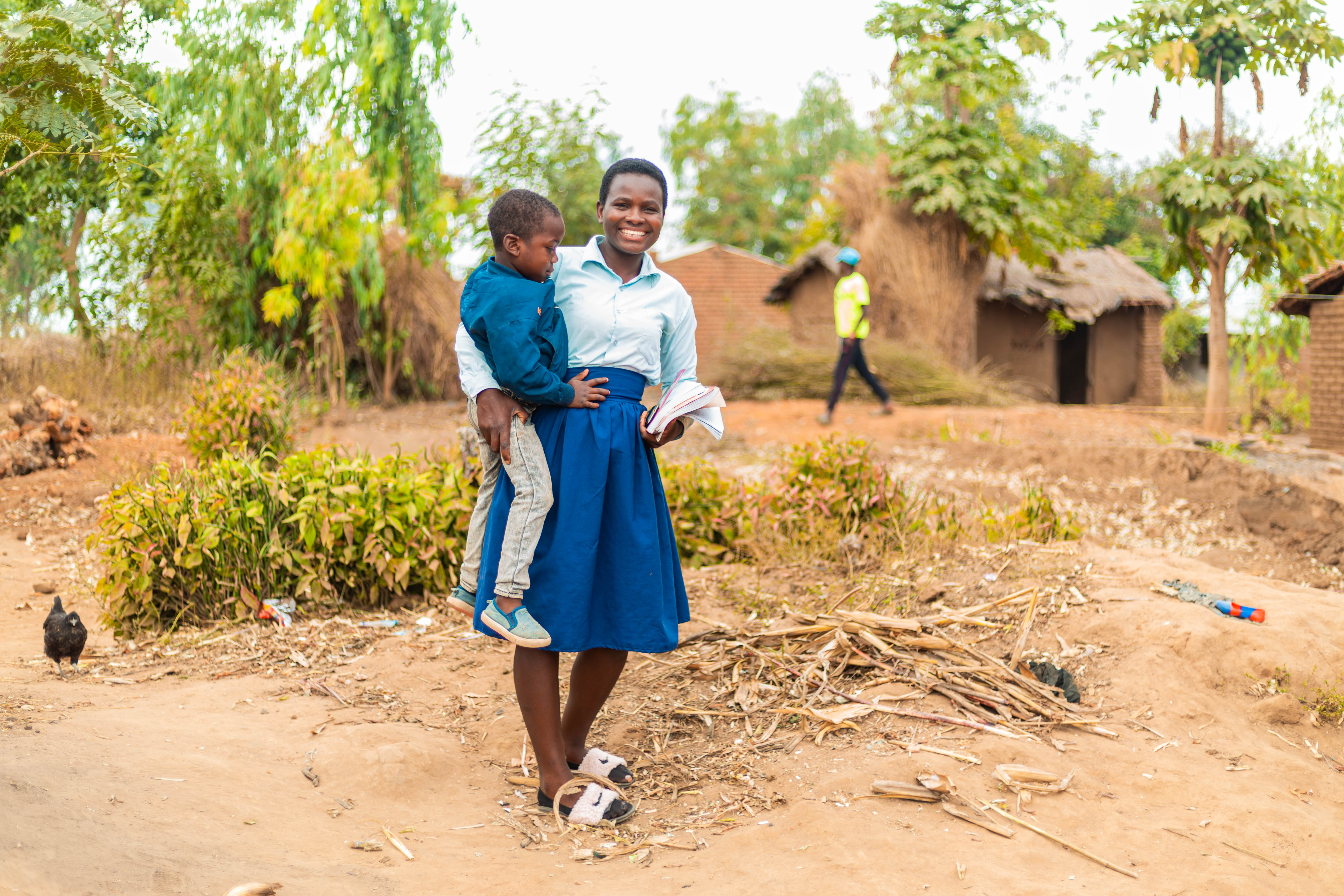 The mother of two previously hoped to become the most successful lady in her community, but this dream was severely derailed in 2013 when she got pregnant at the age of 17 while studying in Form 1 (High School) at Bangwe Secondary School in Blantyre.
Christina initially kept her pregnancy a secret from her mother for six months.
"Even though my late mother was illiterate, she understood the value of education and did everything in her power to make sure that I and my three younger siblings stayed in school, so telling her about the pregnancy was not an easy task", says Christina, crestfallen.
However, pregnancy cannot be hidden forever. Her physical changes were audible enough to cause neighbors to whisper to one another. whispers that got loud enough for Christina's mother to hear.
Christina recounts that when her mother discovered that her daughter was pregnant, she was disappointed.
"Although it was unpleasant to witness my mother's disappointment, I was happy that I had let go of the secret, and she quickly pulled out of her annoyance to begin looking after me".
Her mother, however, continued to have faith in her teenage daughter's academic prowess despite the fact that she was pregnant. Contrary to all norms and unwritten "rules" that advise forcing young girls in this position to marry the man who caused the pregnancy.
Losing a pillar
The plan, according to Christina, was that she would return to school after weaning her first child, Angelina, and her mother would take care of her granddaughter while she went to school.
But this wasn't God's plan.
 Christina lost her mother.
As a result, her father remarried and moved back to his Nkoola Village, which is around 30 kilometres away.
Without any other means of income, Christina was compelled to move in with her daughter's father, losing any prospect of ever being a well-educated lady.
However, the marriage didn't work out as expected.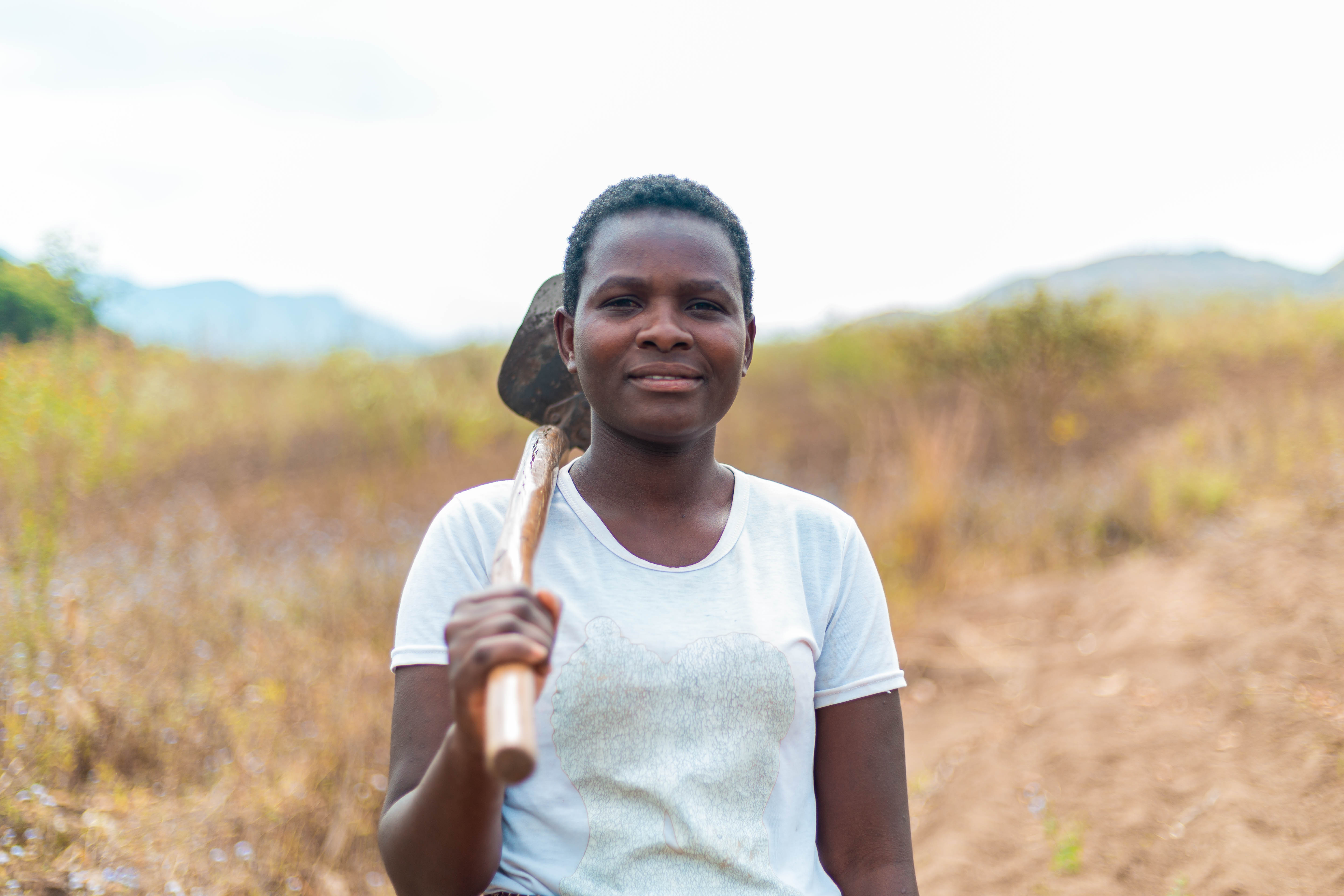 "After my husband moved to Mzuzu, where his workplace transferred him from Blantyre, things became difficult for me, my siblings, and my daughter, and the thrill of marriage was brief", says Christina.
She claims that just three months after the birth of their second child, Phangano, her husband in Mzuzu married a different woman and ultimately deserted Christina.
Mutating into a breadwinner
In the village, Christina worked hard to fend for herself, her siblings and her two children.
She says: "I took up every piece-work that came my way, including head-loading water and sand to construction sites and working as a mobile-money agent. I also started cooking and selling snacks," explains Christina.
Besides, Christina belonged to a World Vision-trained mother group, through which she was able to learn cheap, but effective ways of preparing nutritious meals using locally available food.
 "As time progressed, I came to the realization that if I stayed idle, my siblings and kids would starve to death, so I started a little farm on the land I inherited from my late mother".
She adds that now she can harvest at least 20 bags of maize, which is enough to sustain her small family until the next harvesting season.  In addition, she established a nursery school with her friend.
"The school business is still in operation, and we currently have 22 children who pay K2,000  ($1.6 USD)per month, so I'm always assured I will have something to support my kids even if their father does not send us money for upkeep," she says.
Going back to school
Christina realized that despite her efforts, she still lacked the information necessary to propel her to the better life she desired.
As a result, she says, "I made the decision to go back to school, and I enrolled at a local community day Secondary School where I attended Form Three."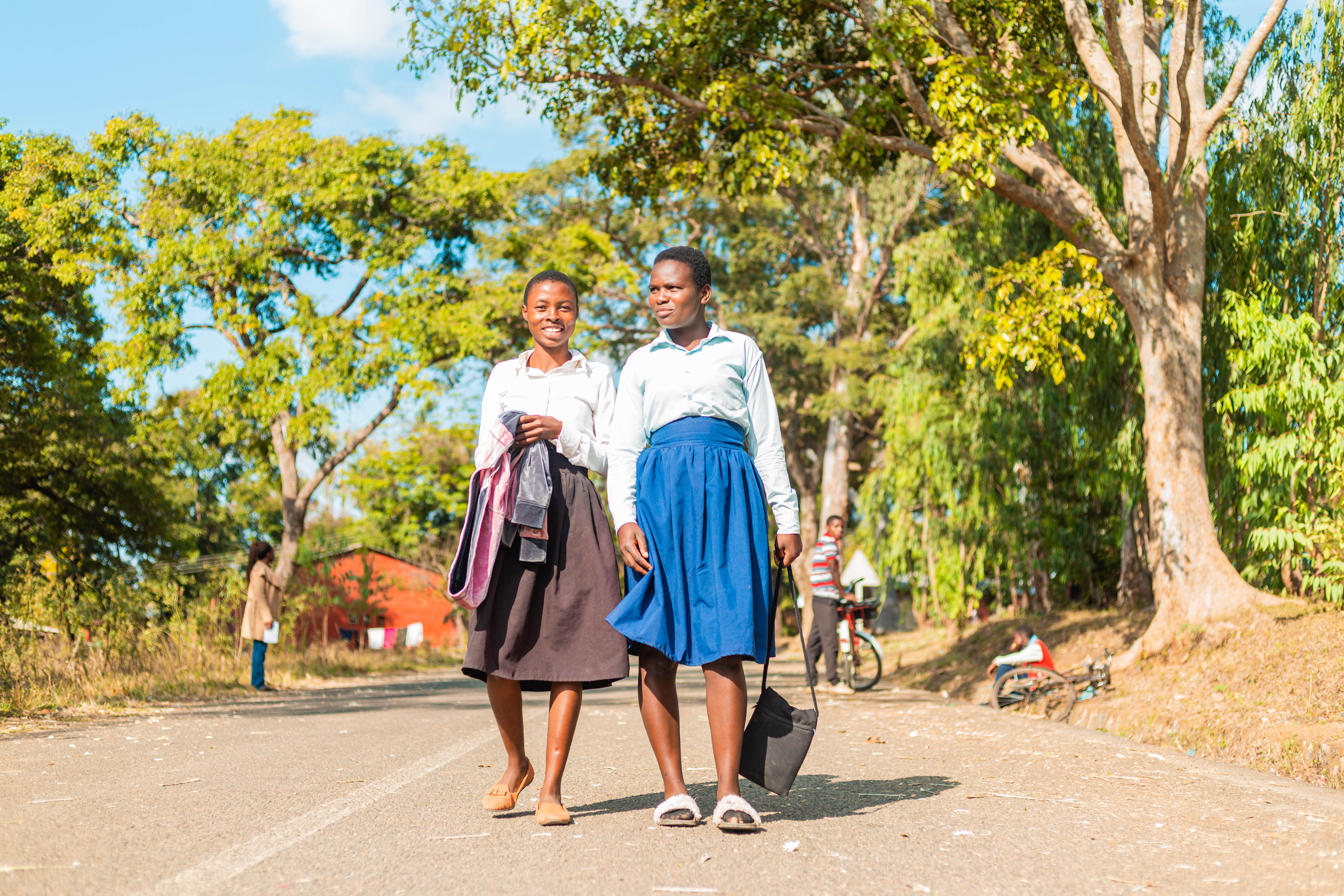 For females who are moms or who were previously married, returning to school is not always easy, according to Christina's teacher, Elizabeth Kanduka.
And that's where a World Vision trained mother group became important to Christina in helping her get welcomed and fit in.
"Some unruly students mock these girls, but we always encourage them to keep their eyes on the prize and focus on what they want to achieve in school, "she says.
Kanduka says their duty as teachers goes beyond teaching in classrooms to working with mother groups who encourage young mothers to return to school and encourage other learners to welcome their peers with open arms.
Prisca Mpwahiwa, a Sponsored Child, is Christina's study-mate and aspires to be a lawyer. She shares similar dreams of excelling in education at all costs.
 "Studying with someone as determined as Christina is beneficial because there is no room for play, we are both serious about our education," she says.
"When she went back to school, I also assisted her in settling in, and everything has been well," Prisca said, adding that she had invited Christina to join her youth group in the village where World Vision provides support so they could talk about topics like teen marriage, education, HIV/AIDS prevention, and addressing climate change.
Advocacy and Mentoring
Christina believes that her struggle during adolescence was brought on by ignorance. She thinks many young ladies would not fall into the trap she initially went into if they were given the knowledge of life skills that Prisca and her friends are getting at the youth club.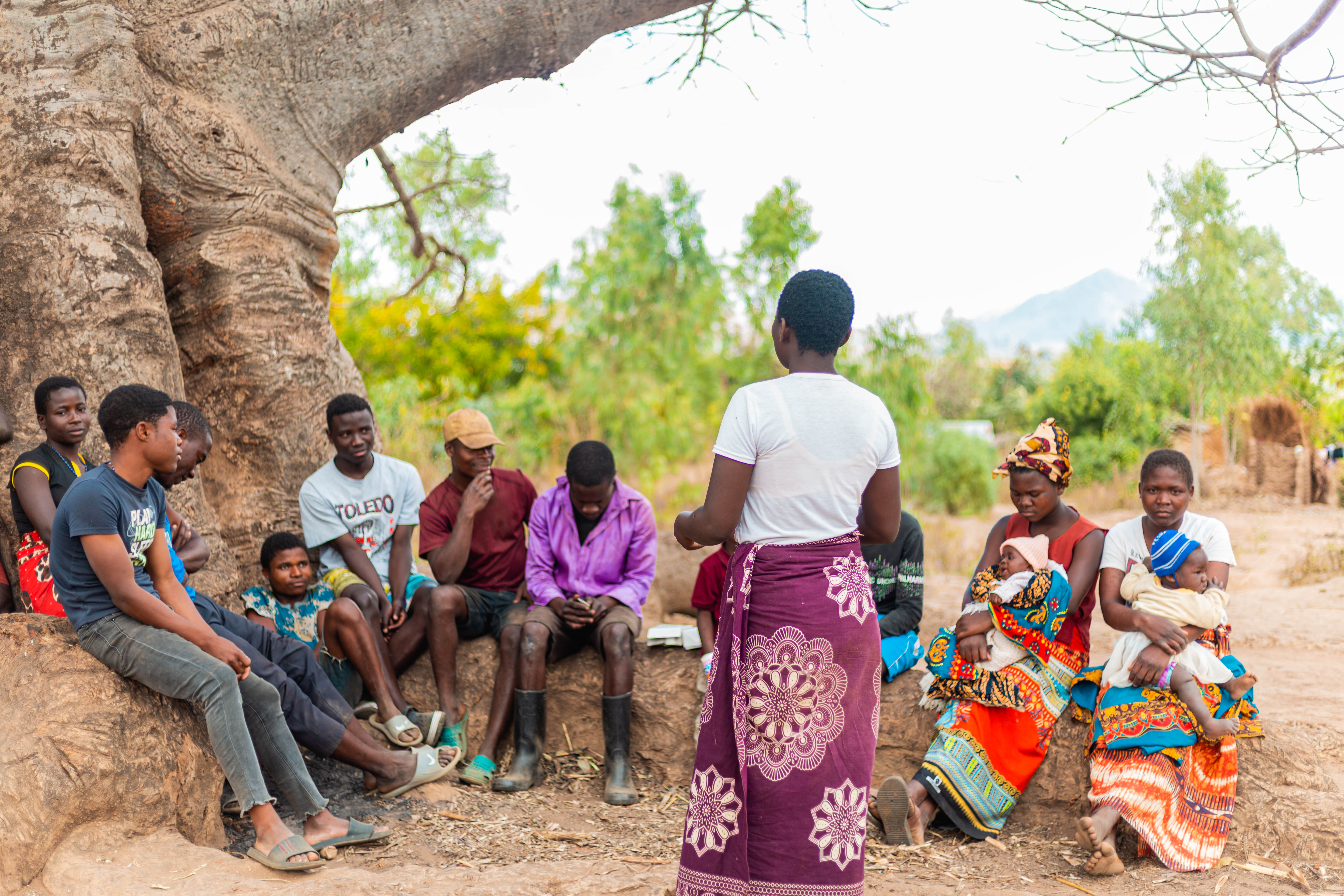 "I'm the secretary for Mwaiwathu Youth Club, where we talk about a variety of subjects that concern us, like HIV and Aids and untimely pregnancies", she explains.
"Since we recognize that some do not abstain and that there is a need for an alternative to safeguard them, we also collaborate with our village Health Centre, which offers other counselling services for youth", added Christina.
However, behind such initiatives to protect young people from harm, there is a conflict between the modern perspective on sexual and reproductive health and the culture of silence.
"And this is where our youth club is making a difference because we are giving each other information and supporting each other to make informed decisions", says Prisca.
Chairperson of the club Mcdonald Daniel feels having Christina and other girls who openly share their stories for others to learn is a blessing.
One of the young girls benefiting from the youth club is Fatima, 16, and her story is similar to Christina's no wonder the latter made it her personal goal to Fatima returning to school as soon as her baby Mercy is old enough to be left in the care of her grandmother.